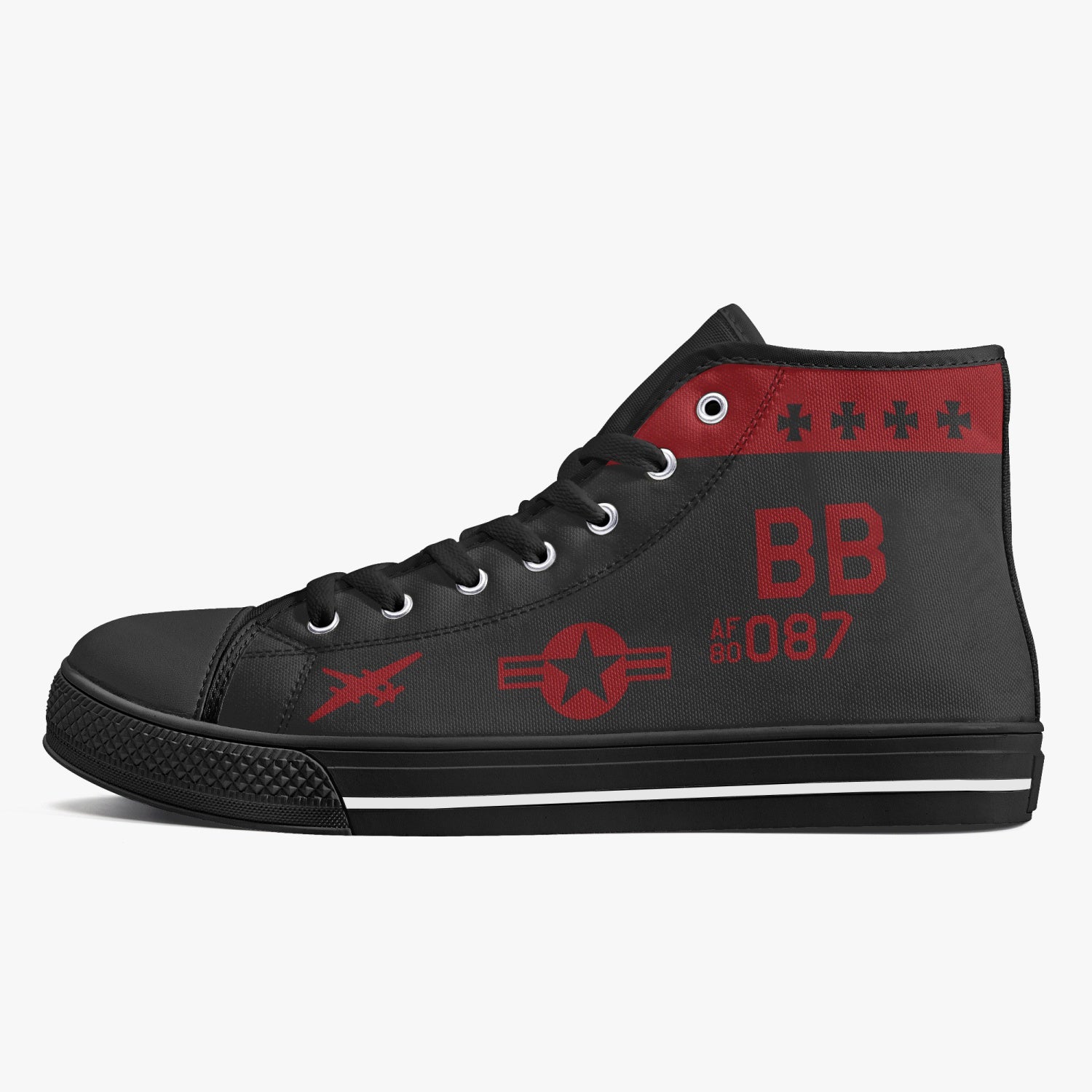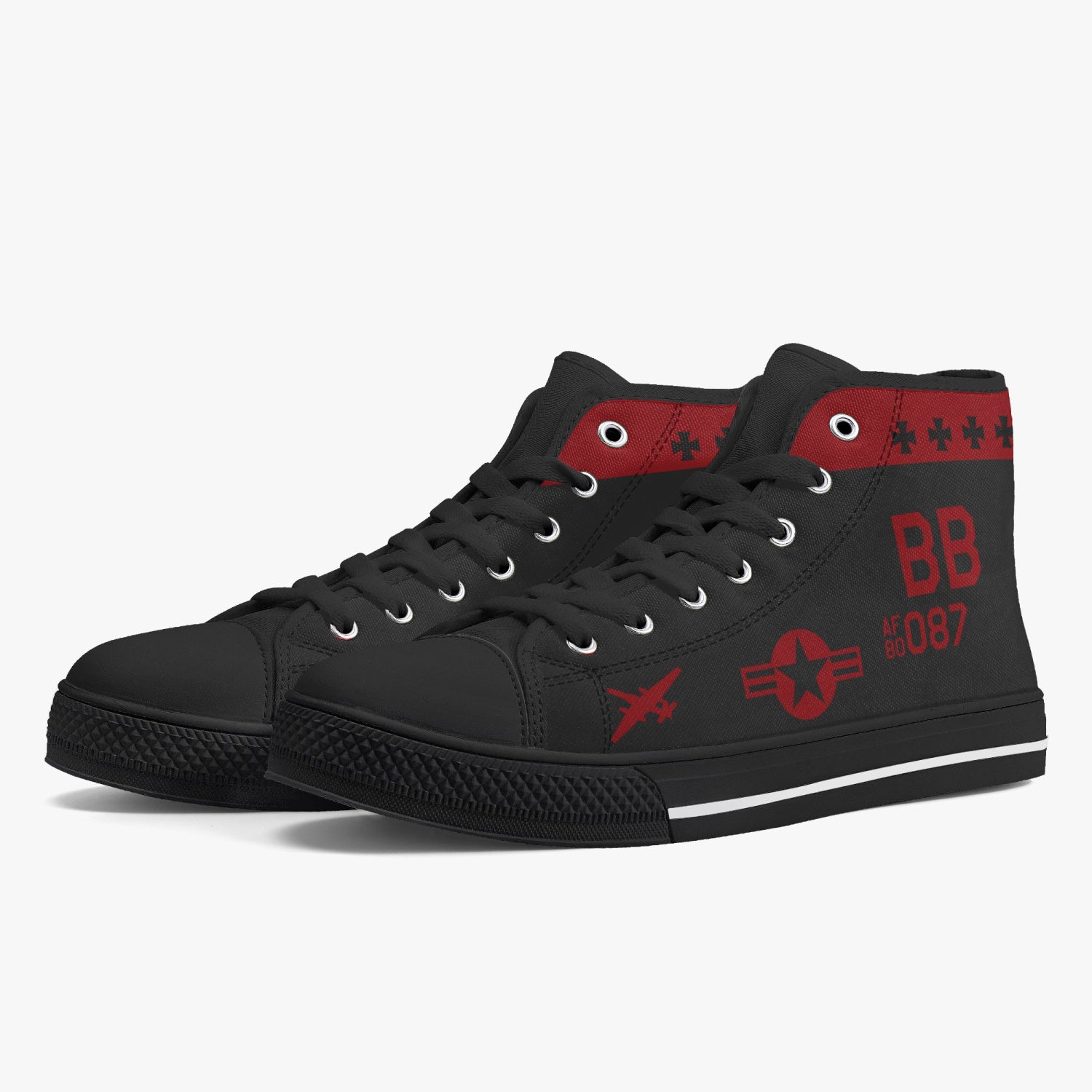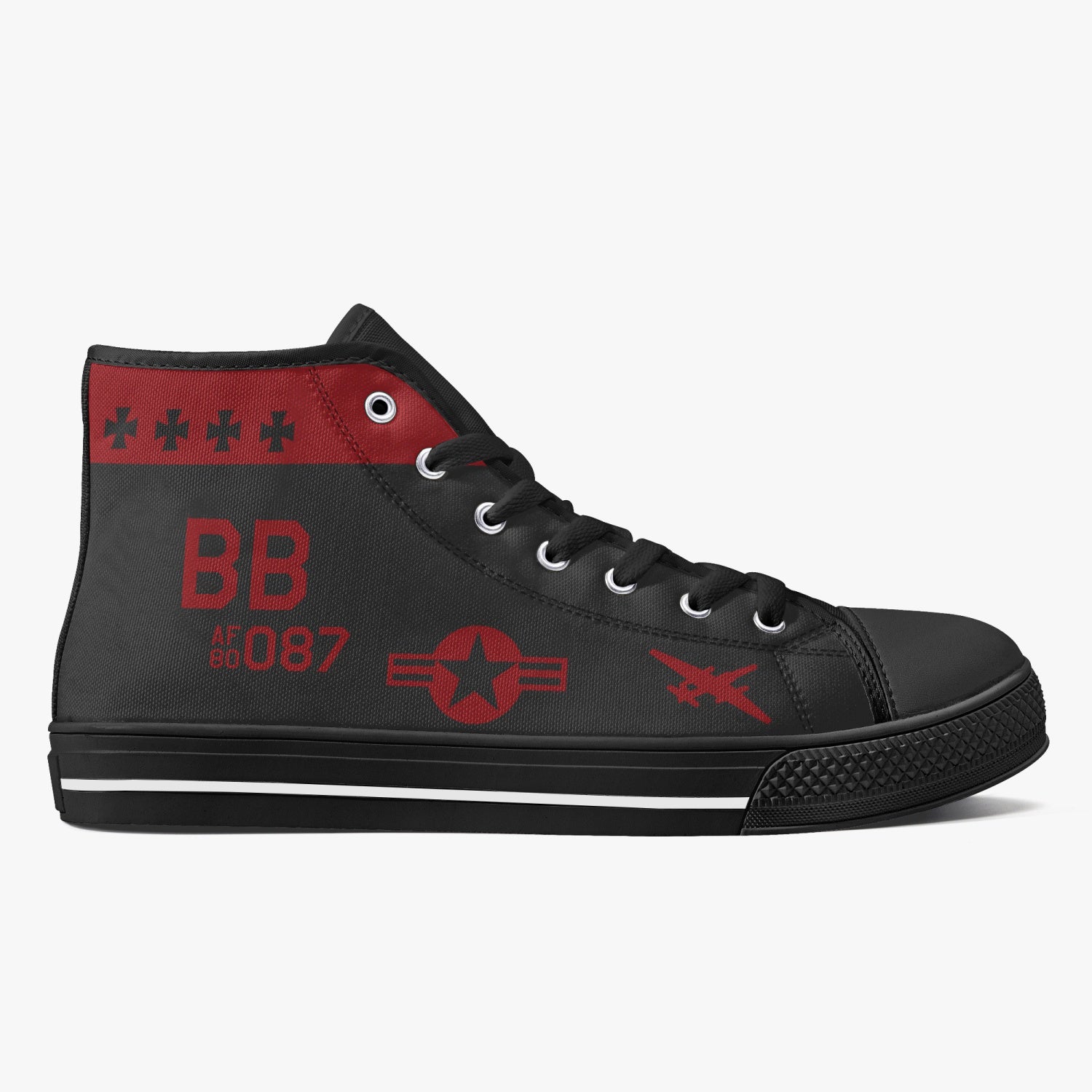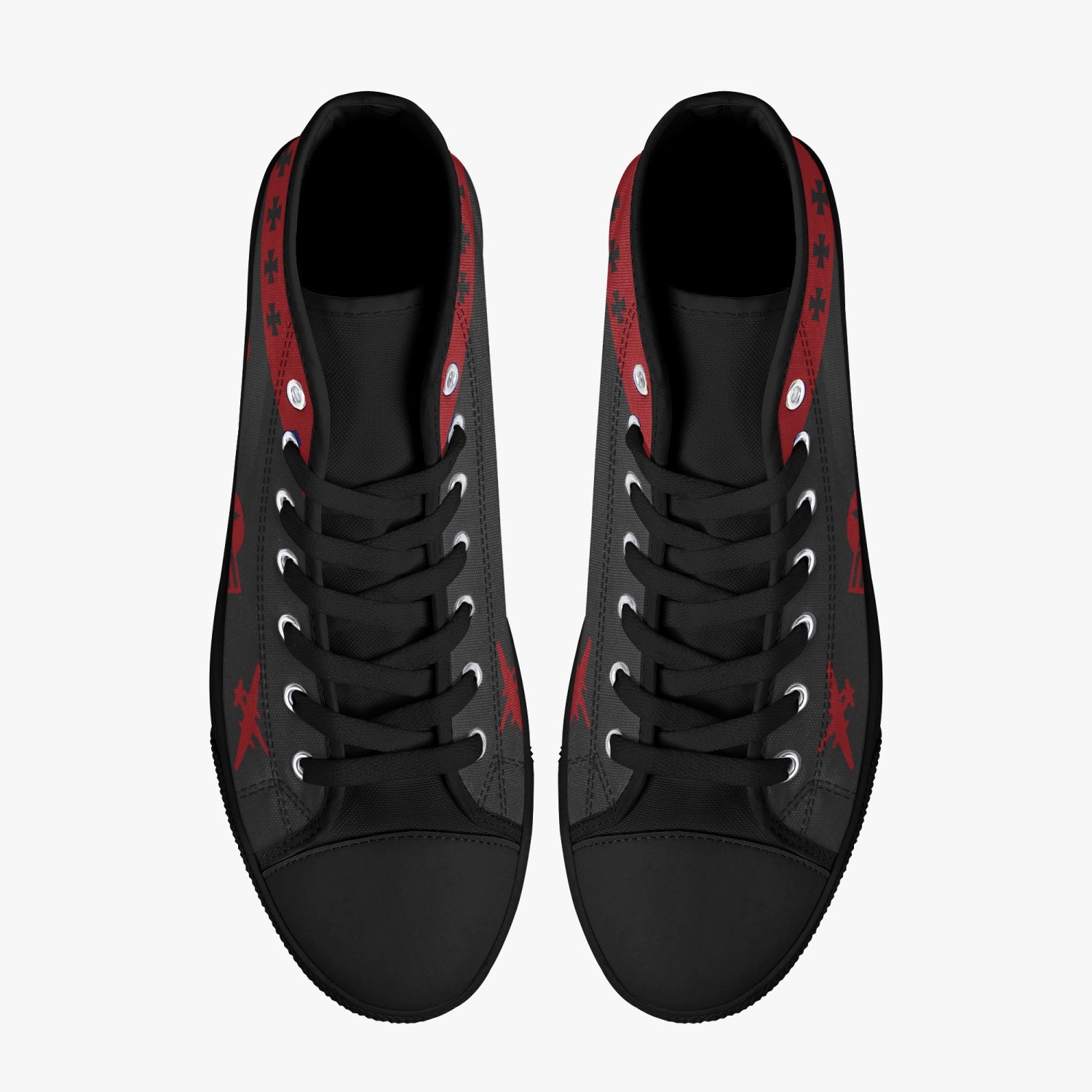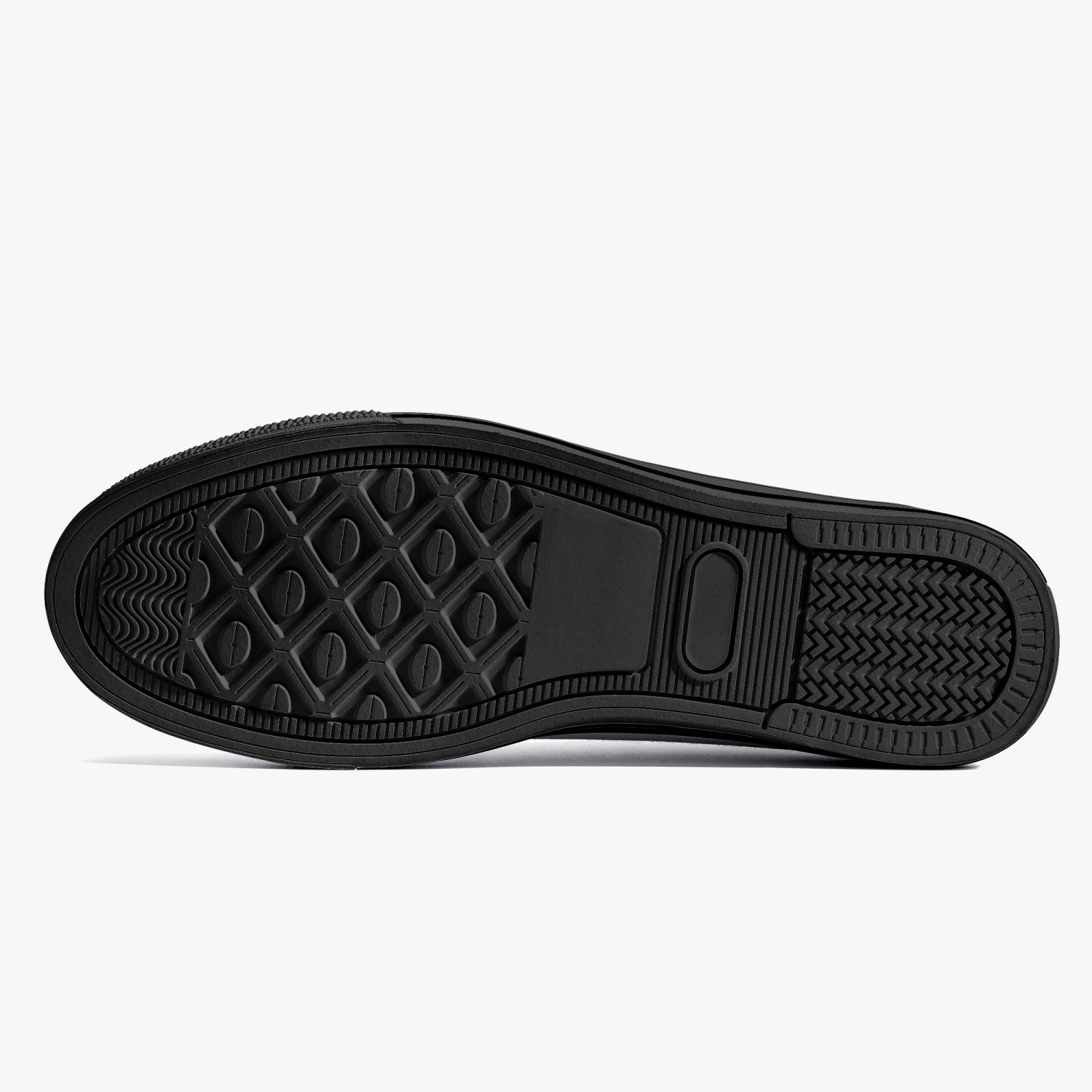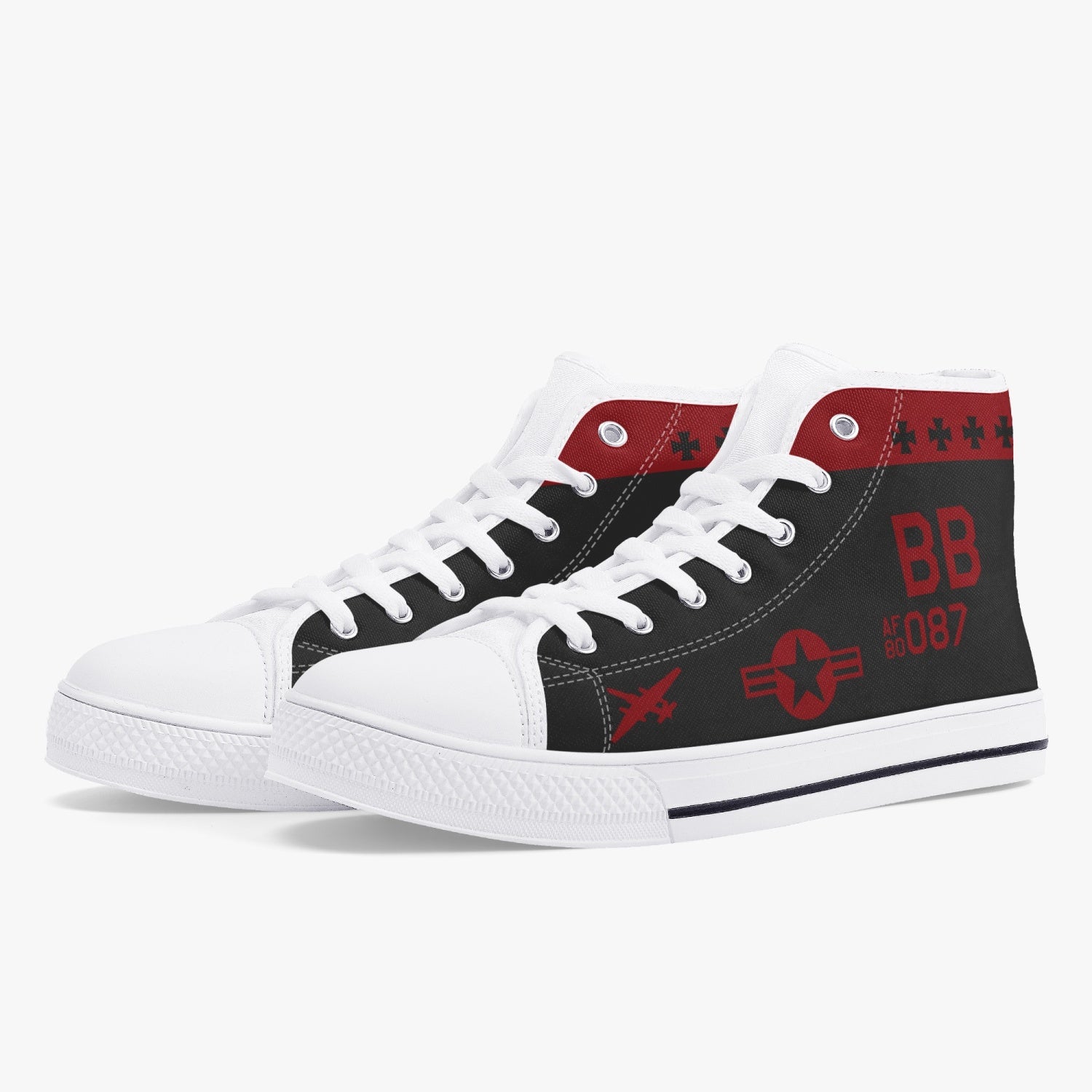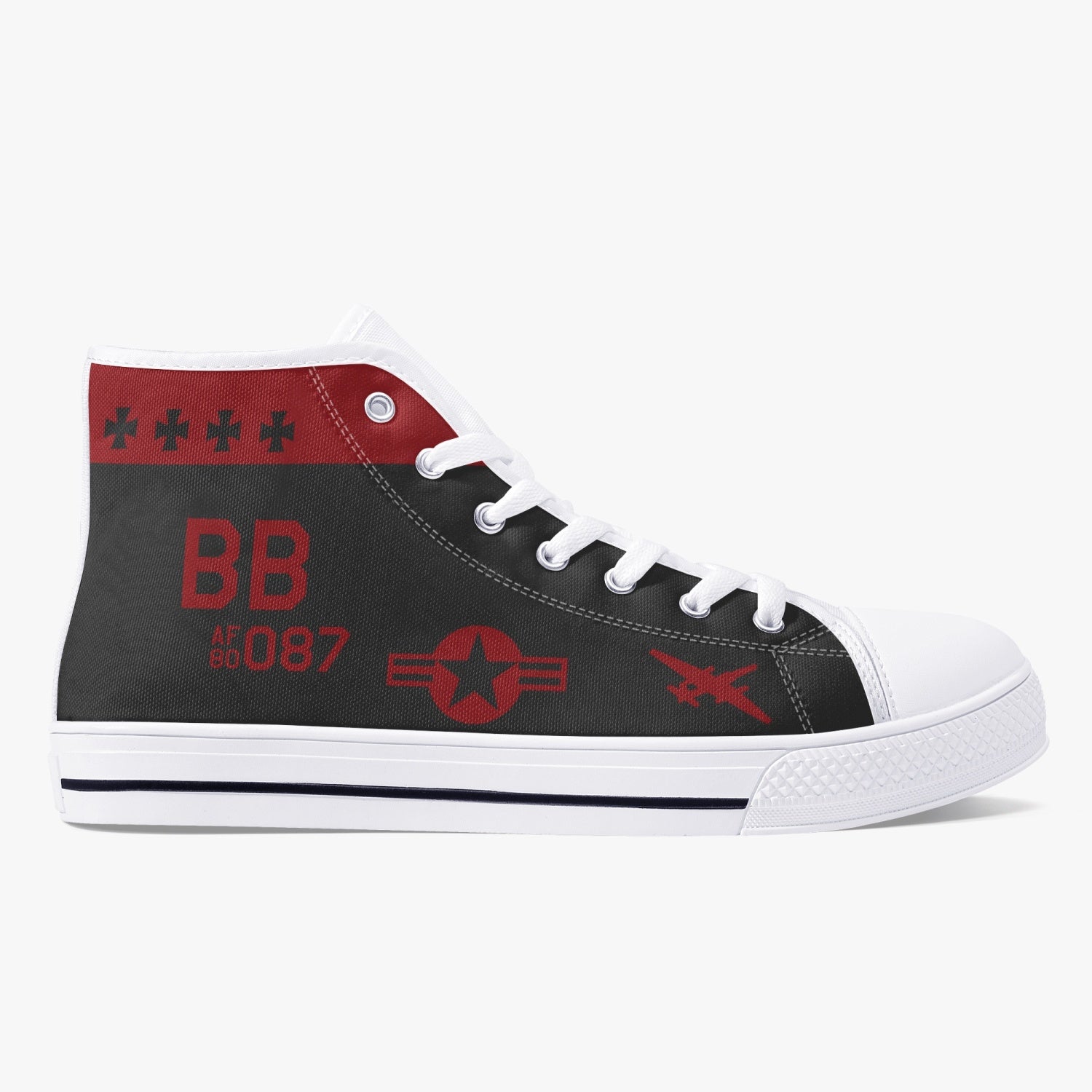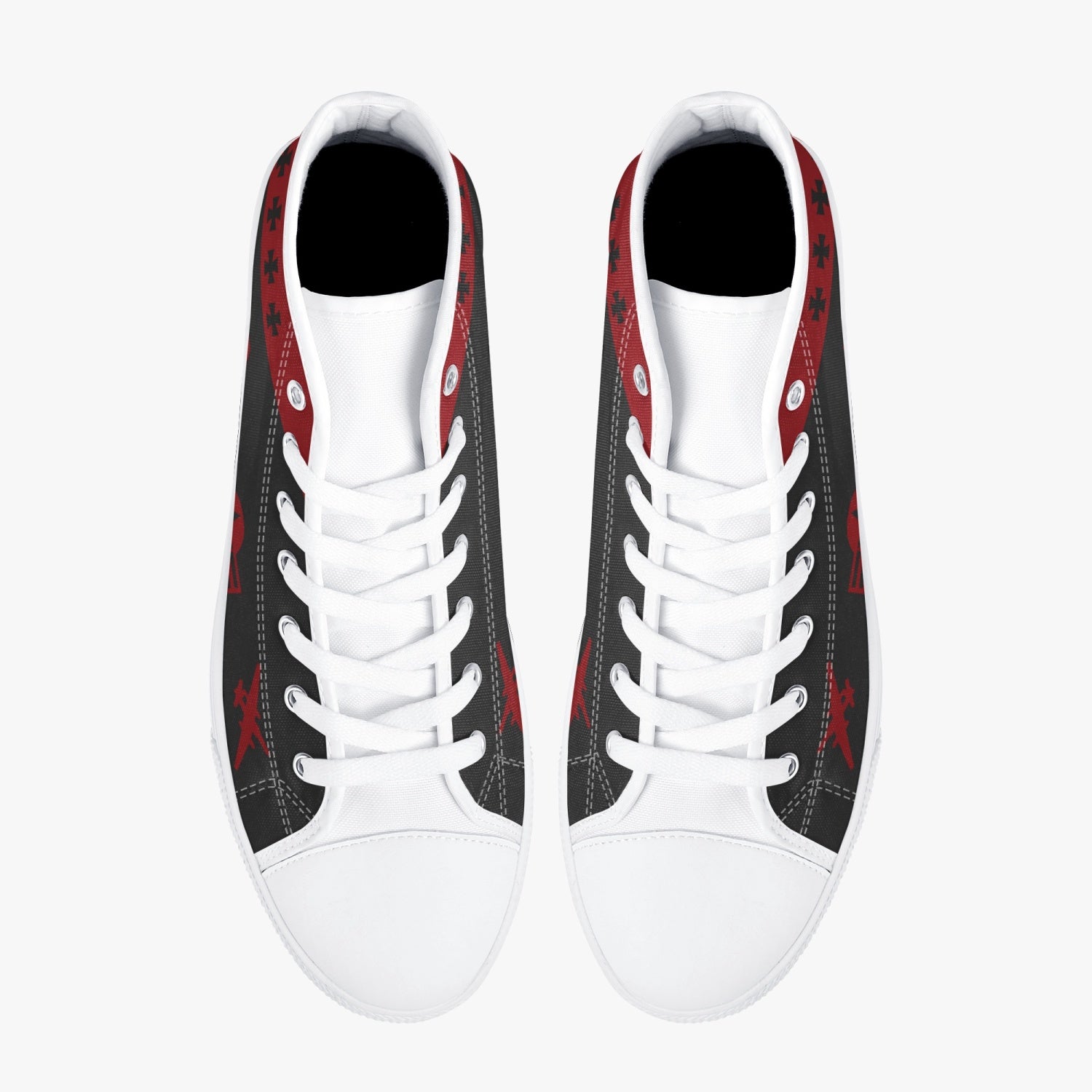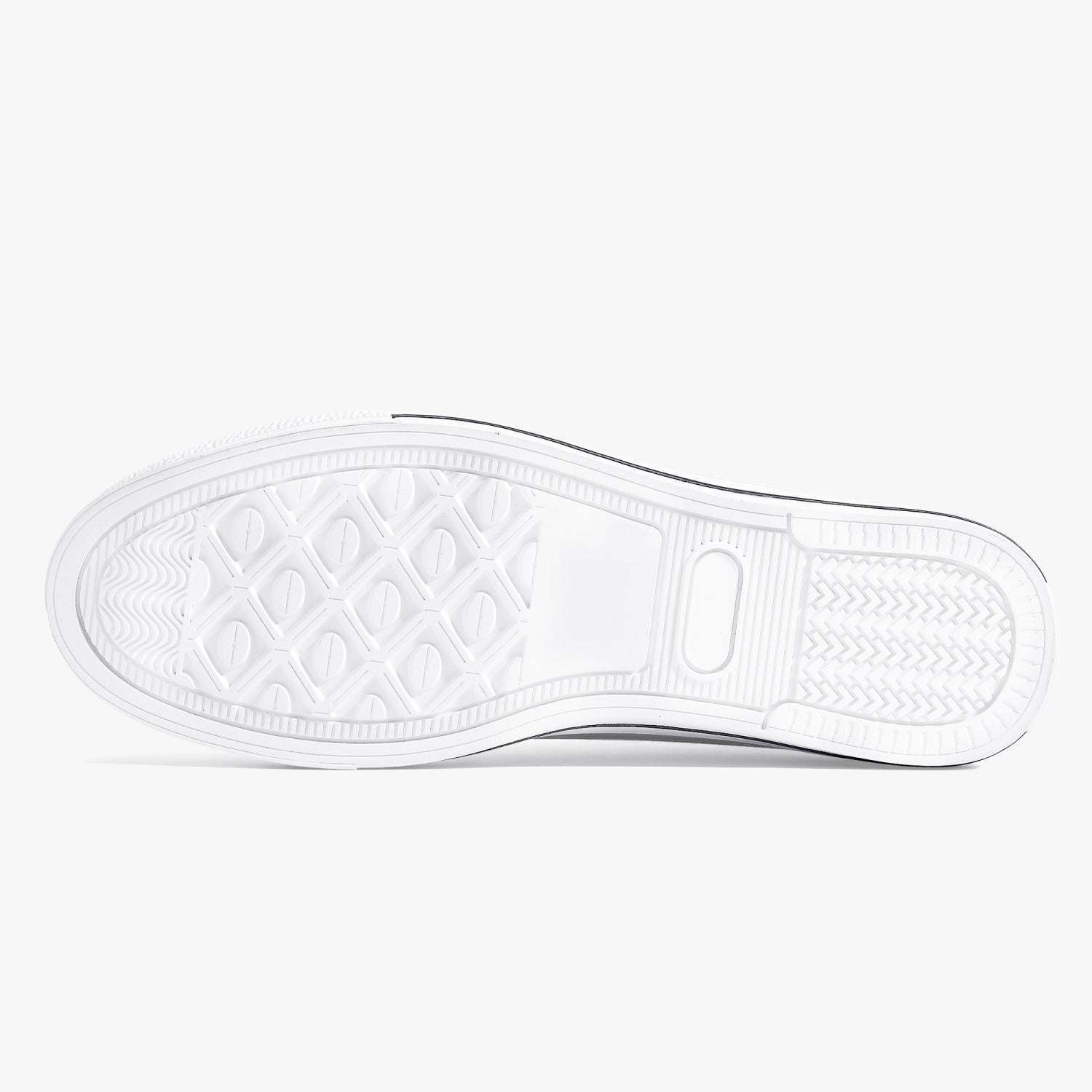 U-2 "Dragon Lady" High Top Canvas shoes
---
Did You Know?
The U-2 Dragon Lady, introduced in 1957, is a high-altitude reconnaissance aircraft crafted by Lockheed Martin for the USAF. Distinguished by its long wings and lightweight structure, it soars at altitudes of up to 70,000 feet, enabling vital intelligence-gathering missions. The U-2's legacy includes an innovative emphasis on minimizing radar cross-section, a precursor to stealth technology. Despite its vintage, the U-2 remains a pivotal asset, serving global intelligence agencies and leaving an indelible mark on the evolution of reconnaissance and stealth aircraft. 
In 1963, the CIA started project Whale Tale to develop carrier-based U-2Gs to overcome range limitations. During the development of the capability, CIA pilots took off and landed U-2Gs on the aircraft carrier Ranger and other ships. The U-2G was used only twice operationally. Both flights from Ranger occurred in May 1964 to observe France's development of an atomic bomb test range at Moruroa in French Polynesia.
This particular carries the tail code "BB" representing Beale Air Force Base.
Step into history with our warbird themed canvas shoes! Each pair of shoes are made to order, featuring designs inspired by history's most remarkable military aircraft and aviators.  So, whether you are a warbird buff, air show fanatic or simply a lover of aviation, you can be certain our designs will bring a touch of style and history to your everyday wardrobe.

✈    Made to order.
✈    Classic lace-up closure to achieve the perfect fit.
✈    Brushed metal eyelets for that timeless style.
✈    Soft inner lining and insole for absolute comfort.
✈    Iconic rounded rubber toe cap.
This product is made to order with production beginning once your order has been received. We are therefore not able to cancel or amend an order once it has been placed. This includes changes to the shipping address, size, design, or any other specifications. Please review your order details carefully before finalizing your purchase.

Please allow 7-10 days from the date of order to receive your tracking details.

Please note there can be subtle variations in color and minor movement of the product during production that may cause a design element not to be the exact same color or in the exact position as it appears on screen. More details can be found on our FAQ page.

By producing items on demand rather than in large quantities, we actively contribute to minimizing overproduction and waste. We genuinely appreciate your mindful purchasing choices, which support this more sustainable approach. Thank you for your understanding and support!

Product is manufactured in and shipped from China.