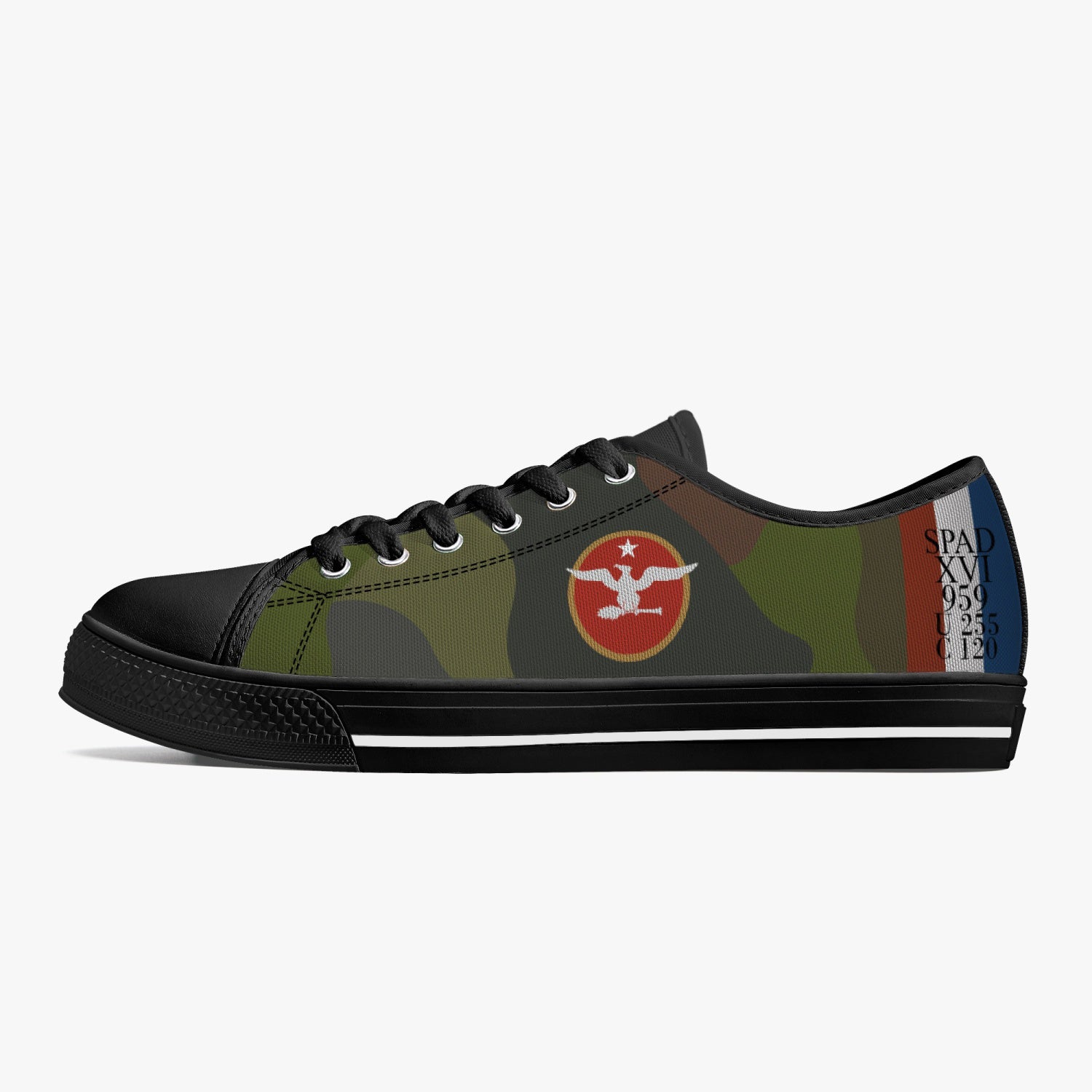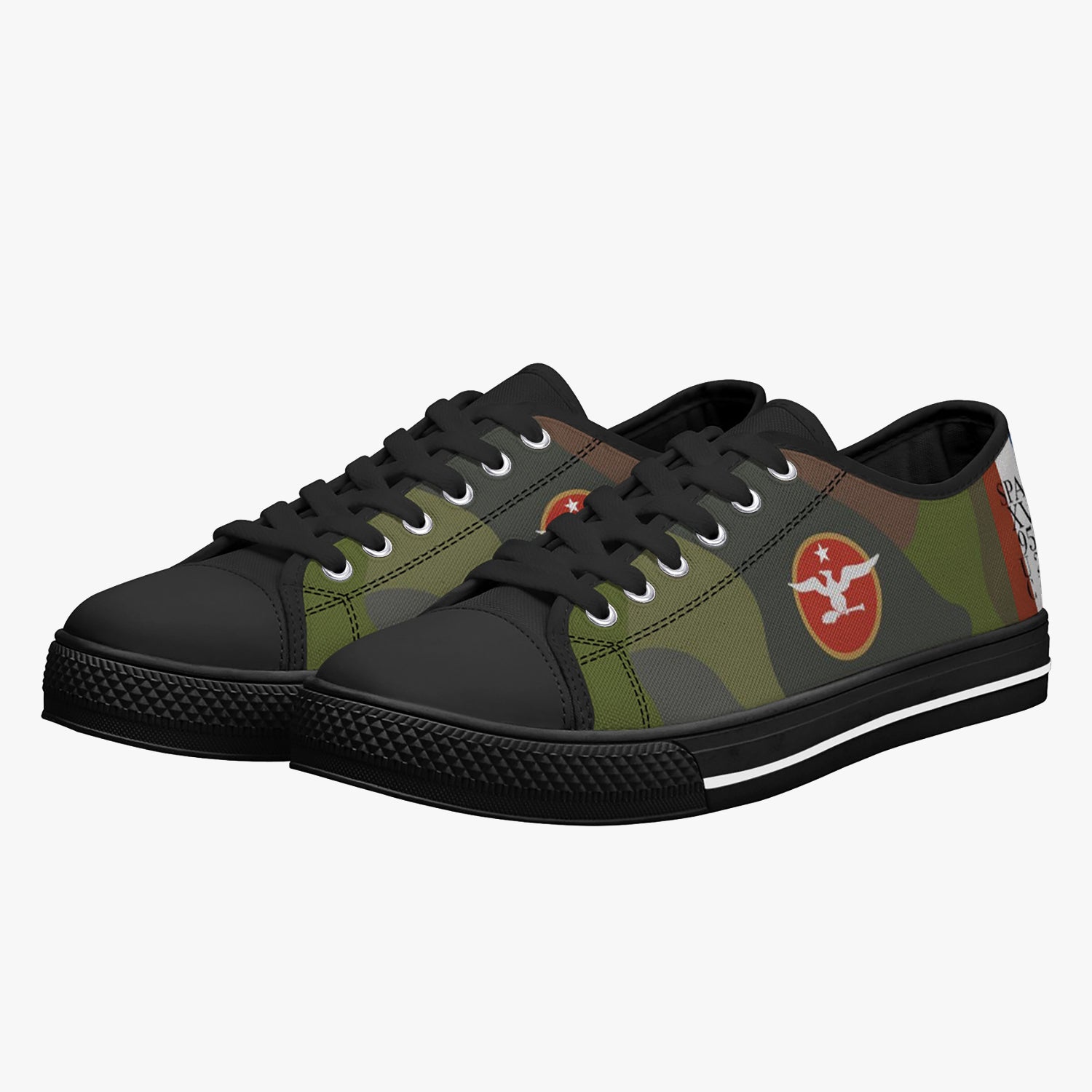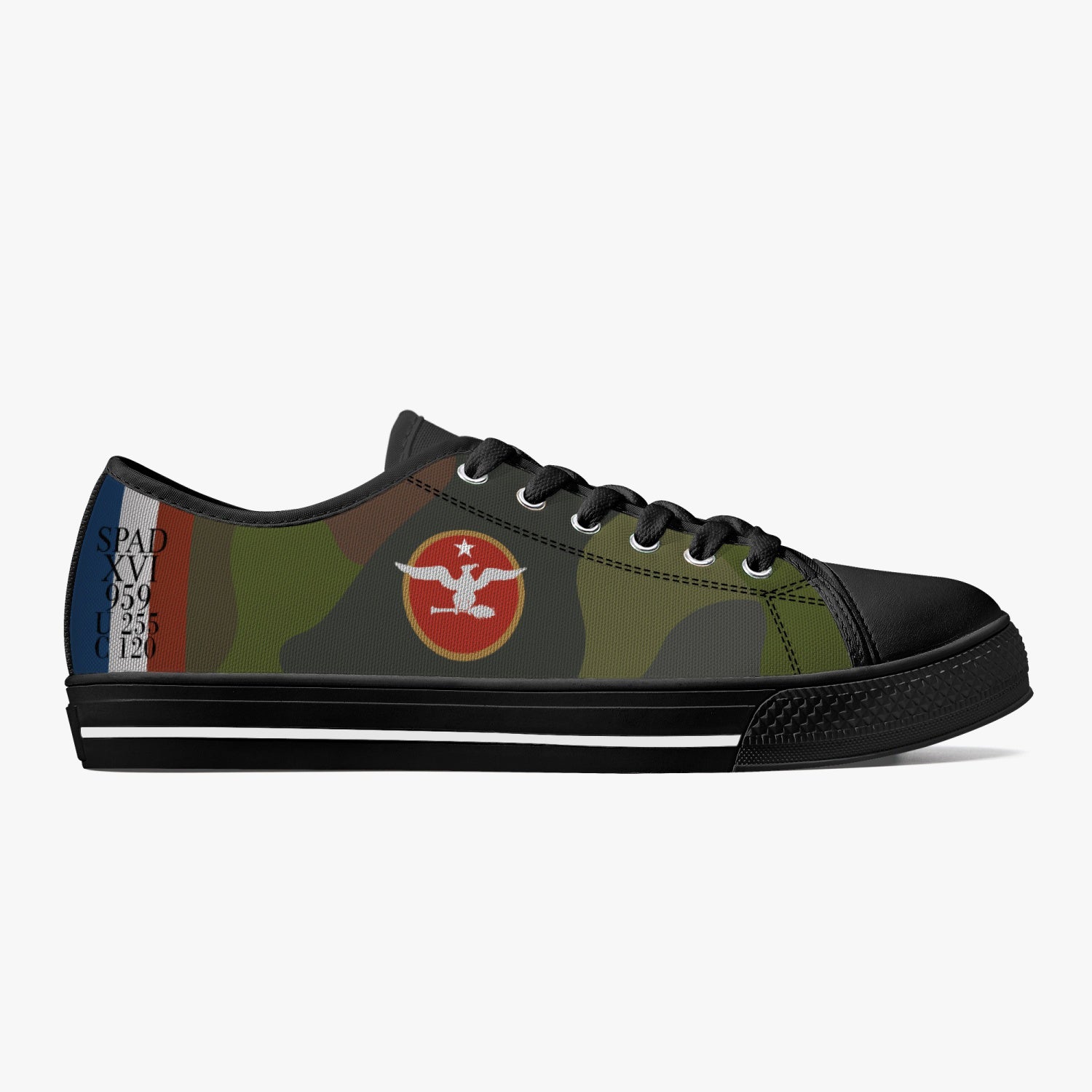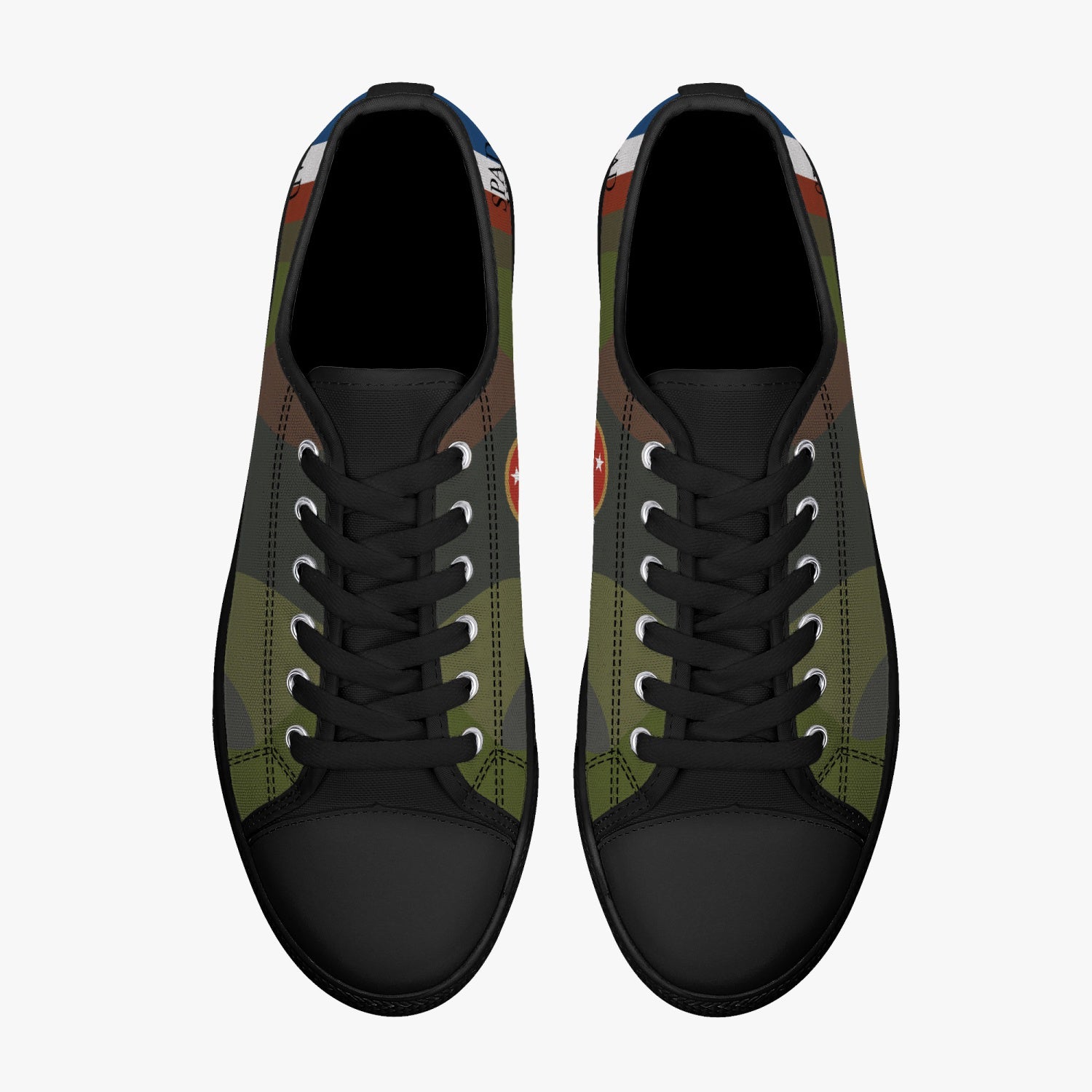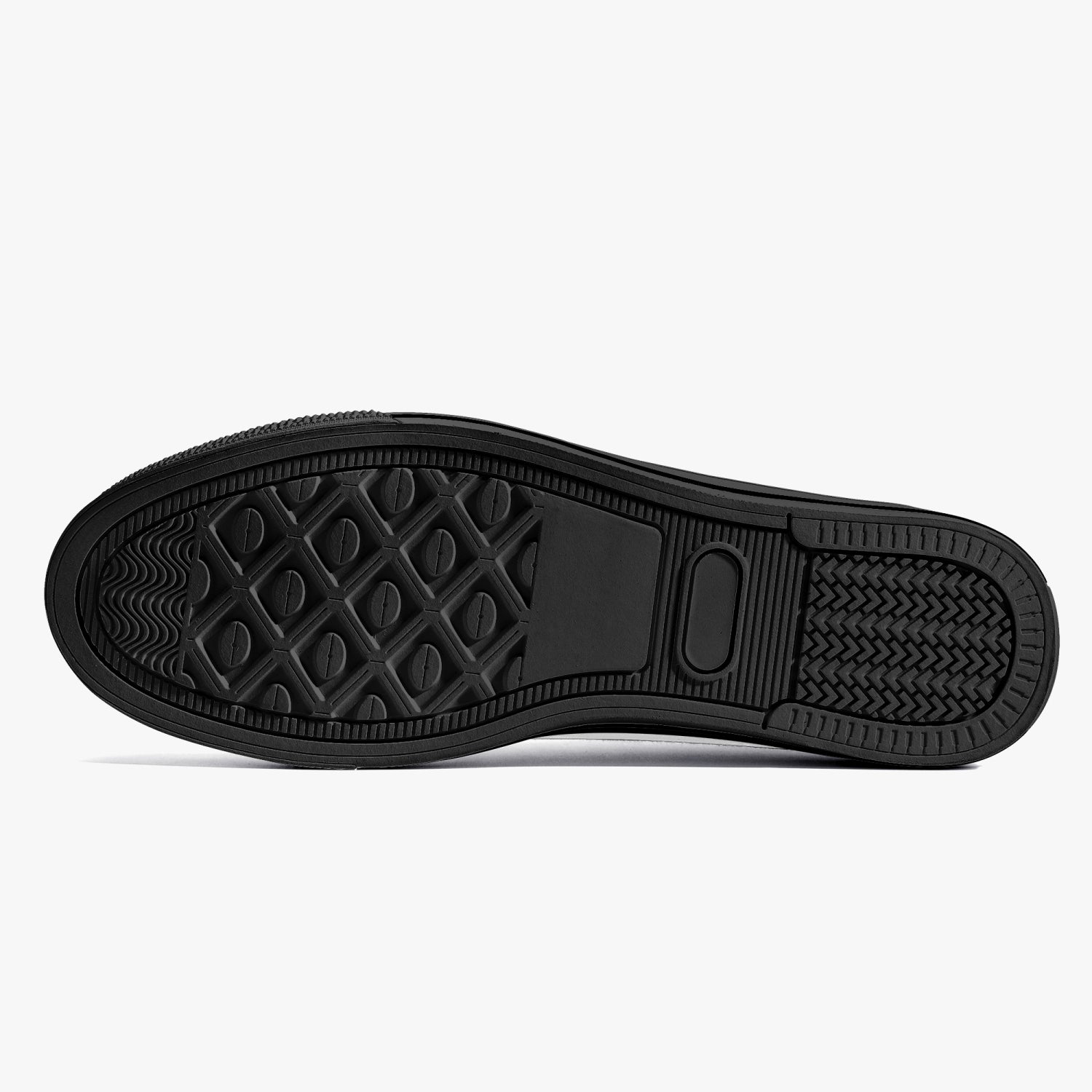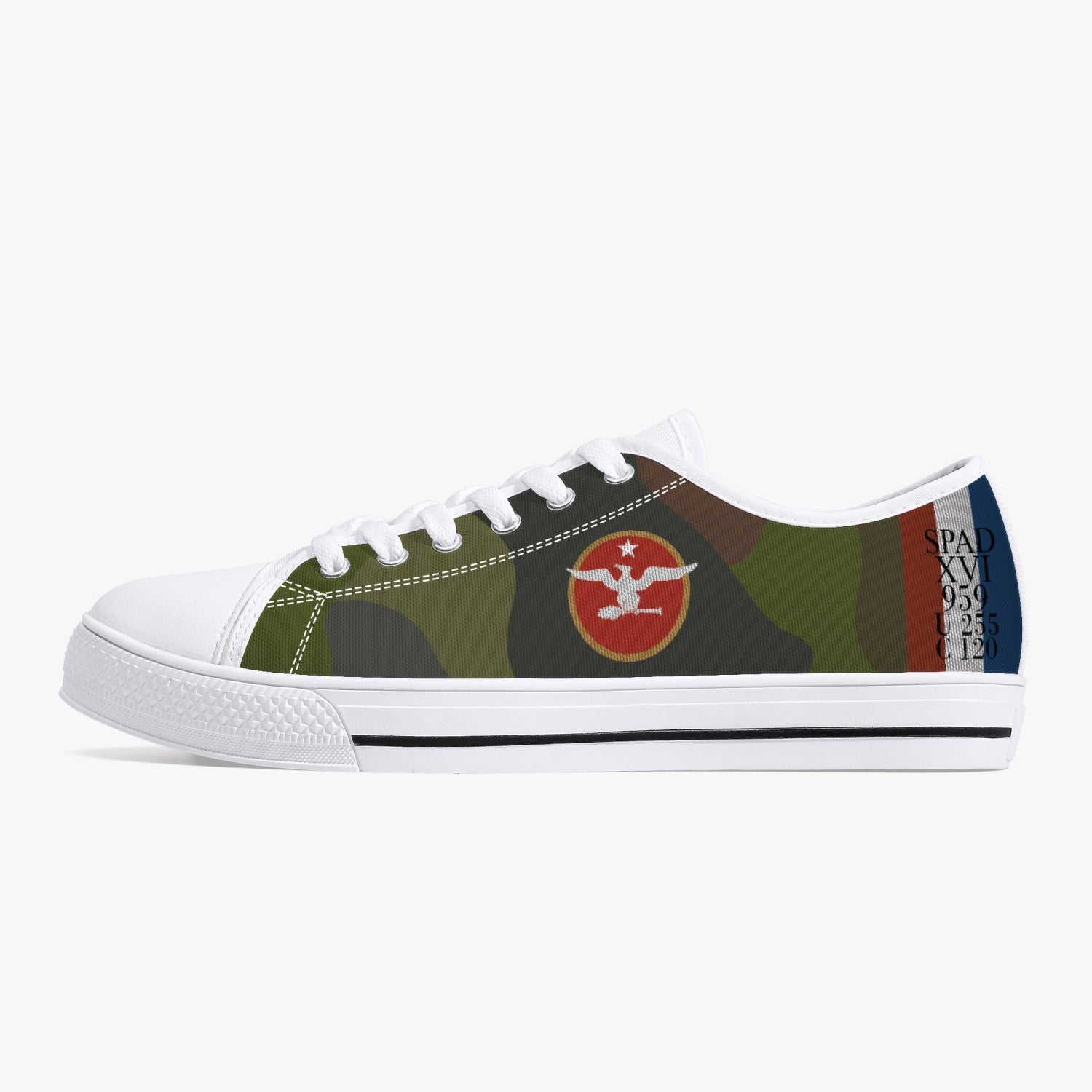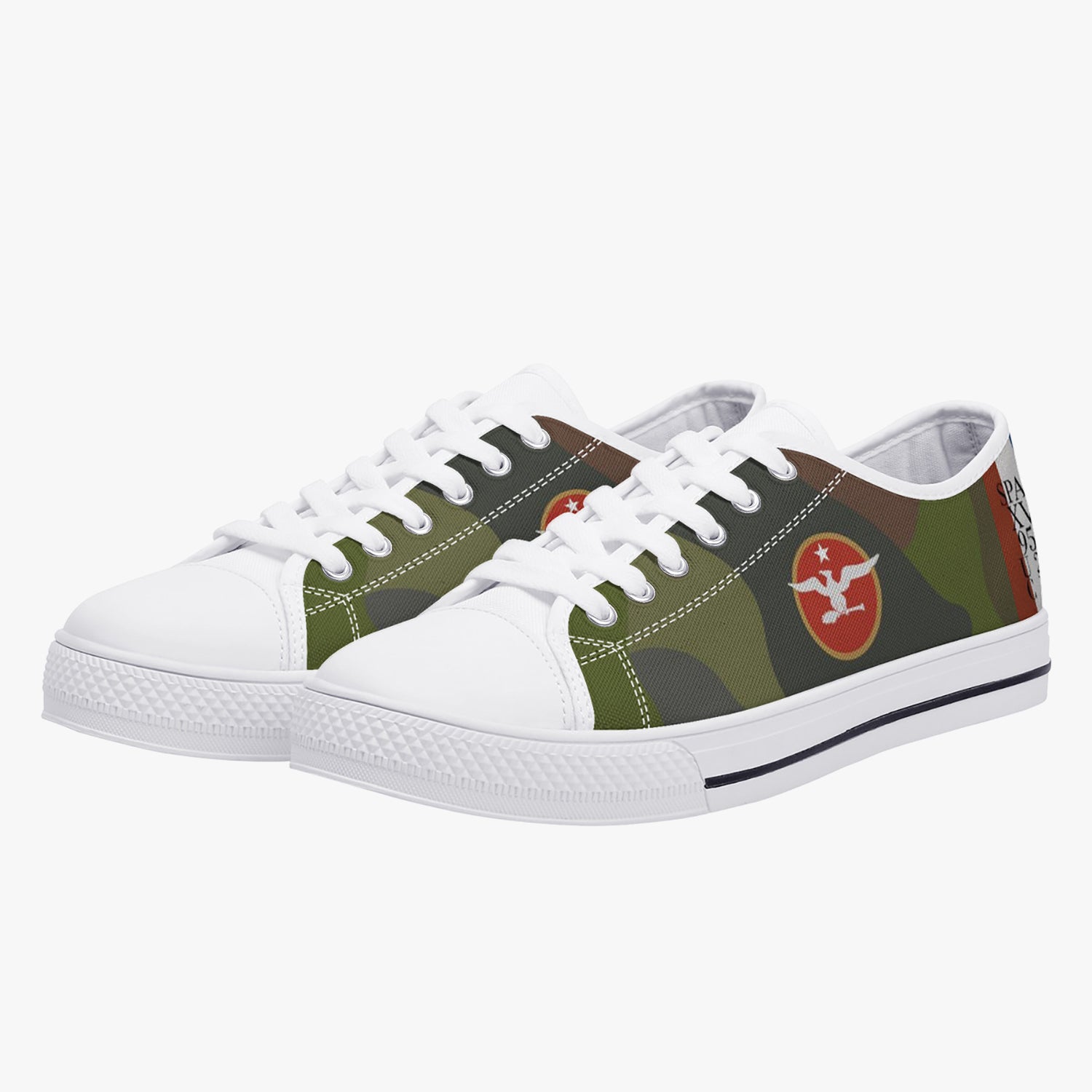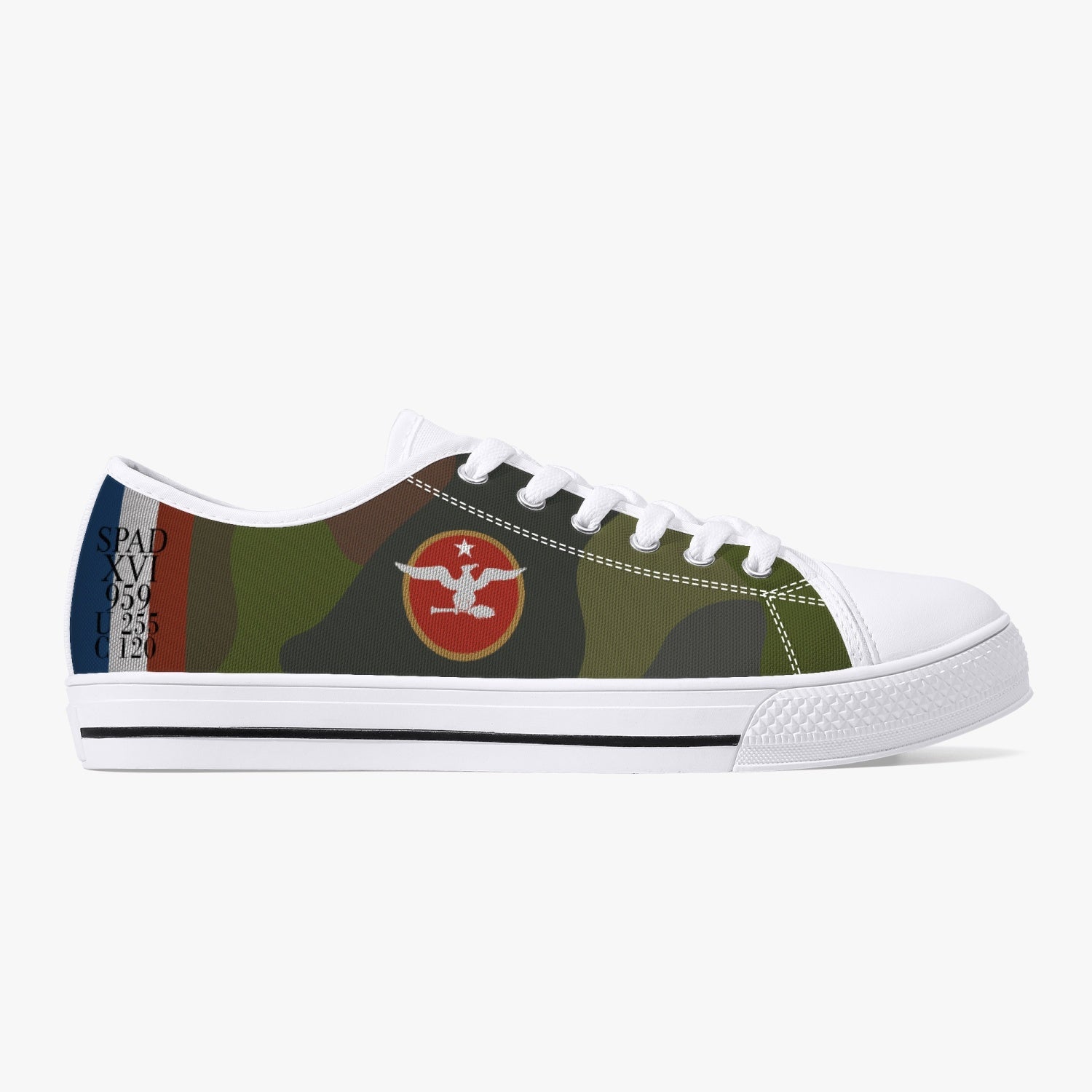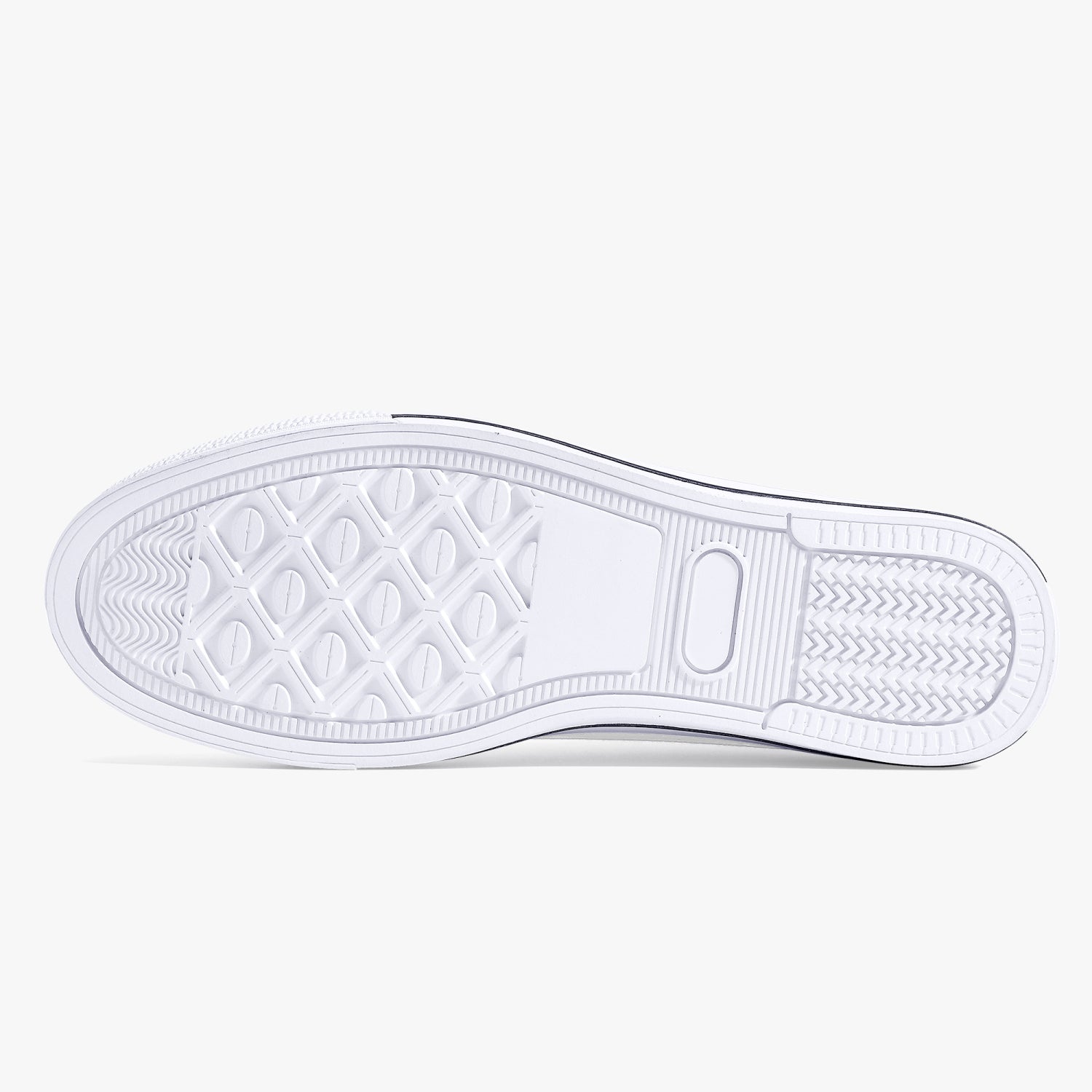 SPAD XVI of Billy Mitchell Low Top Canvas Shoes
---
Did You Know?
This design is based upon the SPAD XVI flown by William "Billy" Mitchell during World War 1. Billy Mitchell (December 29, 1879 -  February 19, 1936) was a significant figure in the United States military, often revered as the father of the United States Air Force. During World War I, Mitchell served in France and eventually assumed command over all American air combat units in the country by the war's conclusion. Post-war, as deputy director of the Air Service, he passionately advocated for increased investment in air power, foreseeing its pivotal role in future conflicts. Mitchell strongly emphasized the potential of bombers to sink battleships, substantiating his claims through a series of bombing runs on stationary ships.
 
However, Mitchell's fervent convictions and criticism clashed with many Army administrative leaders, leading to tension and eventually his demotion from temporary brigadier general to his permanent rank of colonel due to insubordination. Further exacerbating this rift, he was court-martialled in 1925 for accusing Army and Navy leaders of negligent defense administration. He resigned from the service shortly thereafter.
 
In spite of the adversities he faced, Mitchell's contributions were recognized posthumously through various honors, including the Congressional Gold Medal. Notably, he is the namesake of the North American B-25 Mitchell, marking the first person for whom an American military aircraft design was dedicated. Additionally, Milwaukee Mitchell International Airport in Wisconsin is named in his honor. 
 
He was awarded the Distinguished Service Cross, the Distinguished Service Medal, the World War I Victory Medal with eight campaign clasps, and several foreign decorations.
Step into history with our warbird themed canvas shoes! Each pair of shoes are made to order, featuring designs inspired by history's most remarkable military aircraft and aviators.  So, whether you are a warbird buff, air show fanatic or simply a lover of aviation, you can be certain our designs will bring a touch of style and history to your everyday wardrobe.

✈    Made to order.
✈    Classic lace-up closure to achieve the perfect fit.
✈    Brushed metal eyelets for that timeless style.
✈    Soft inner lining and insole for absolute comfort.
✈    Iconic rounded rubber toe cap.
This product is made to order with production beginning once your order has been received. We are therefore not able to cancel or amend an order once it has been placed. This includes changes to the shipping address, size, design, or any other specifications. Please review your order details carefully before finalizing your purchase.

Please allow 7-10 days from the date of order to receive your tracking details.

Please note there can be subtle variations in color and minor movement of the product during production that may cause a design element not to be the exact same color or in the exact position as it appears on screen. More details can be found on our FAQ page.

By producing items on demand rather than in large quantities, we actively contribute to minimizing overproduction and waste. We genuinely appreciate your mindful purchasing choices, which support this more sustainable approach. Thank you for your understanding and support!

Product is manufactured in and shipped from China.