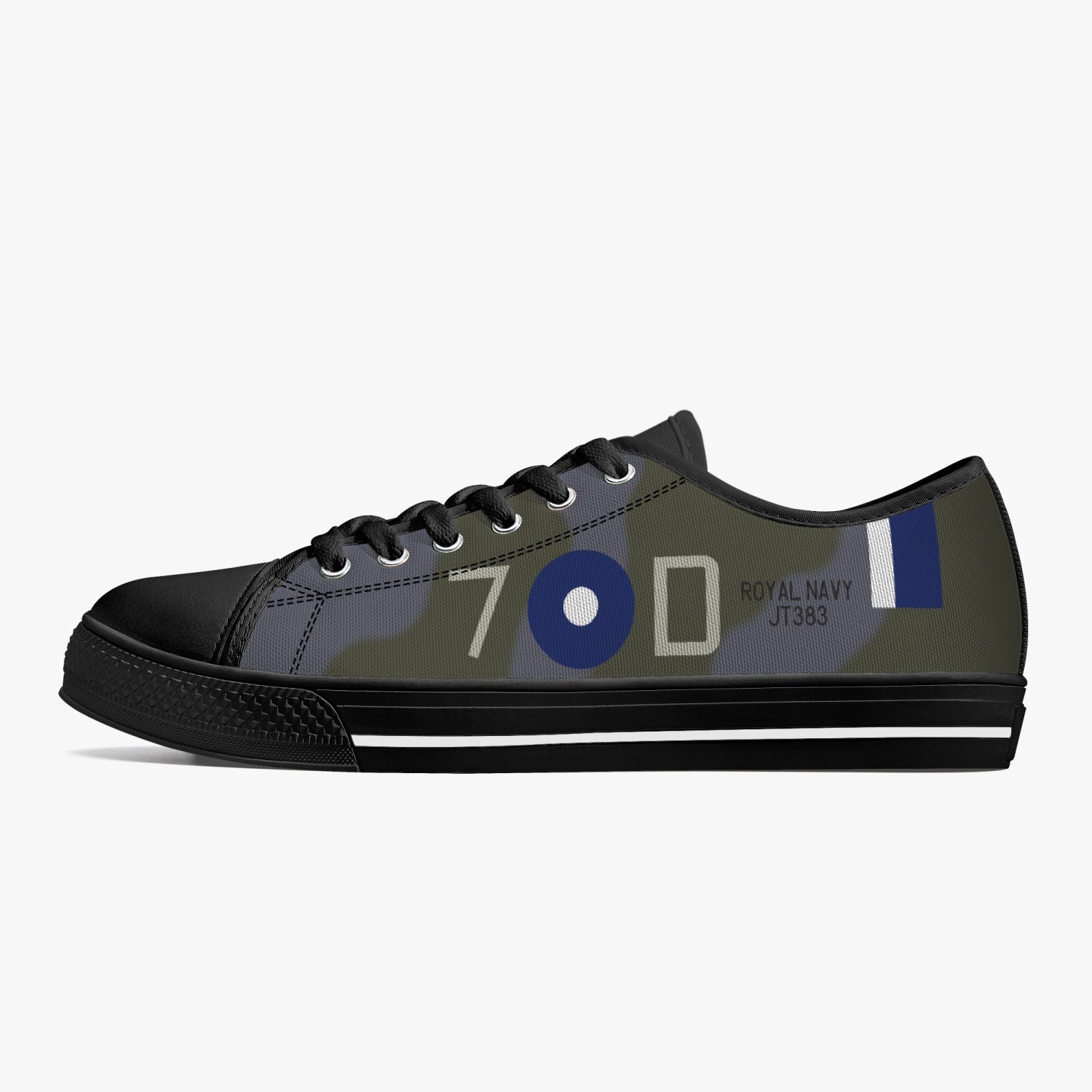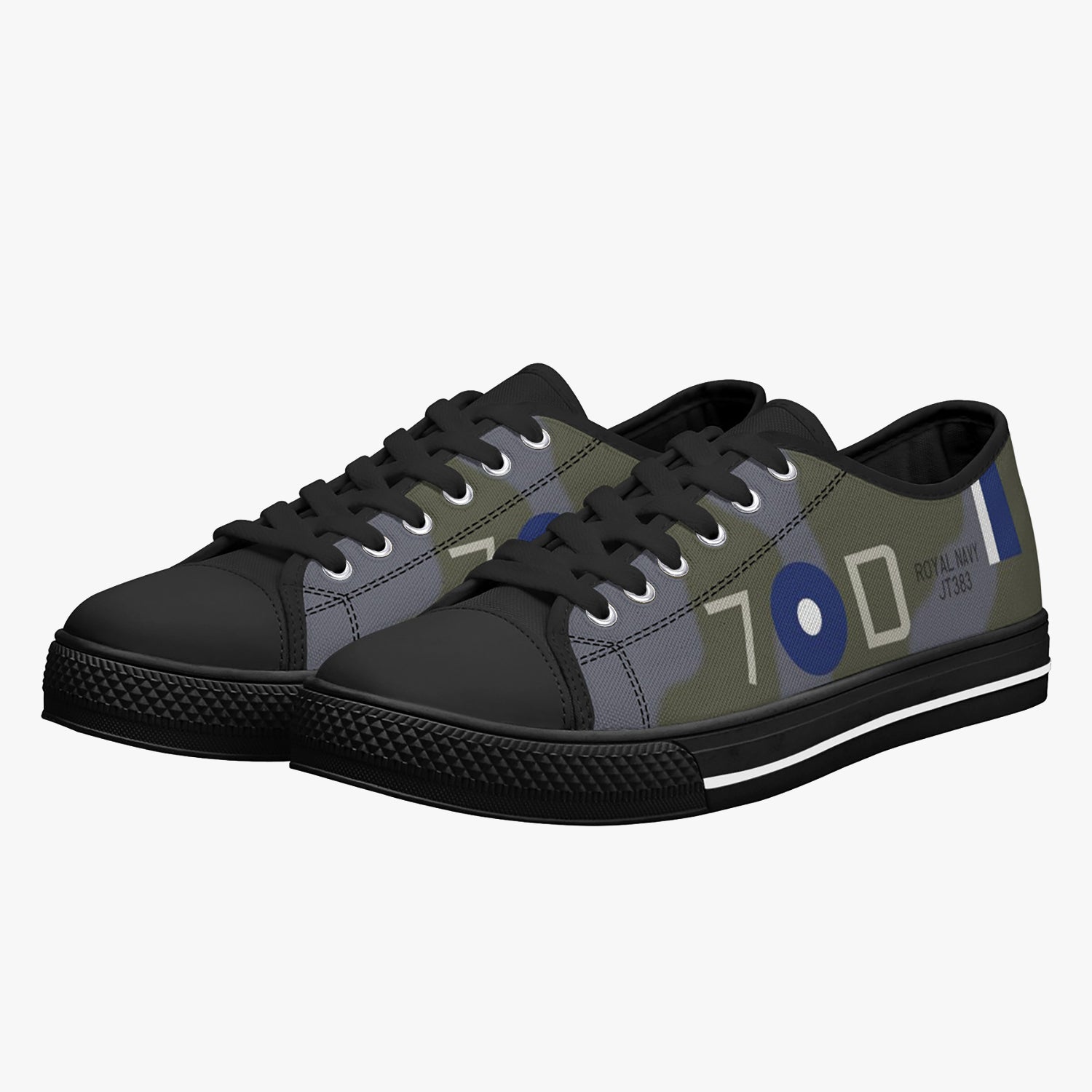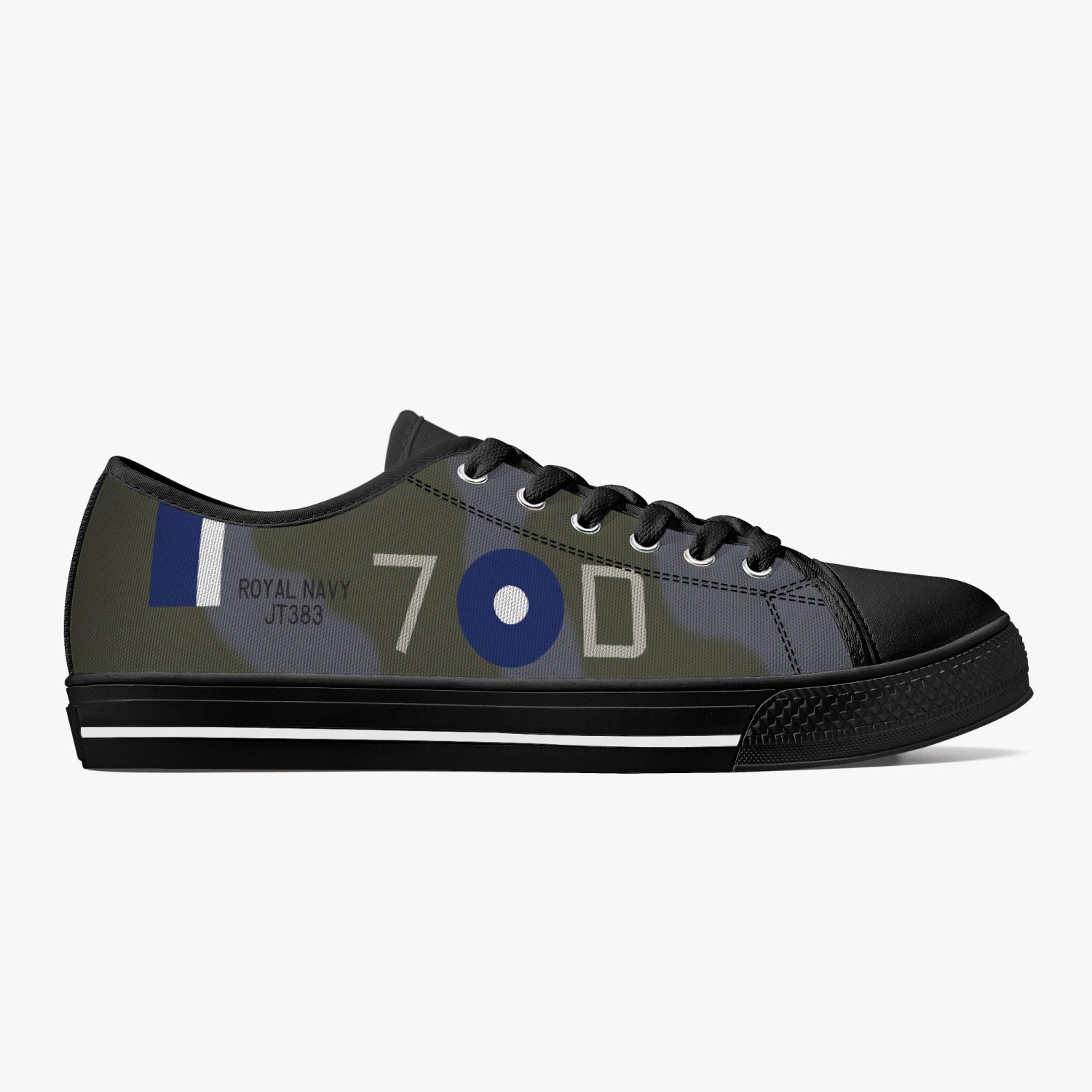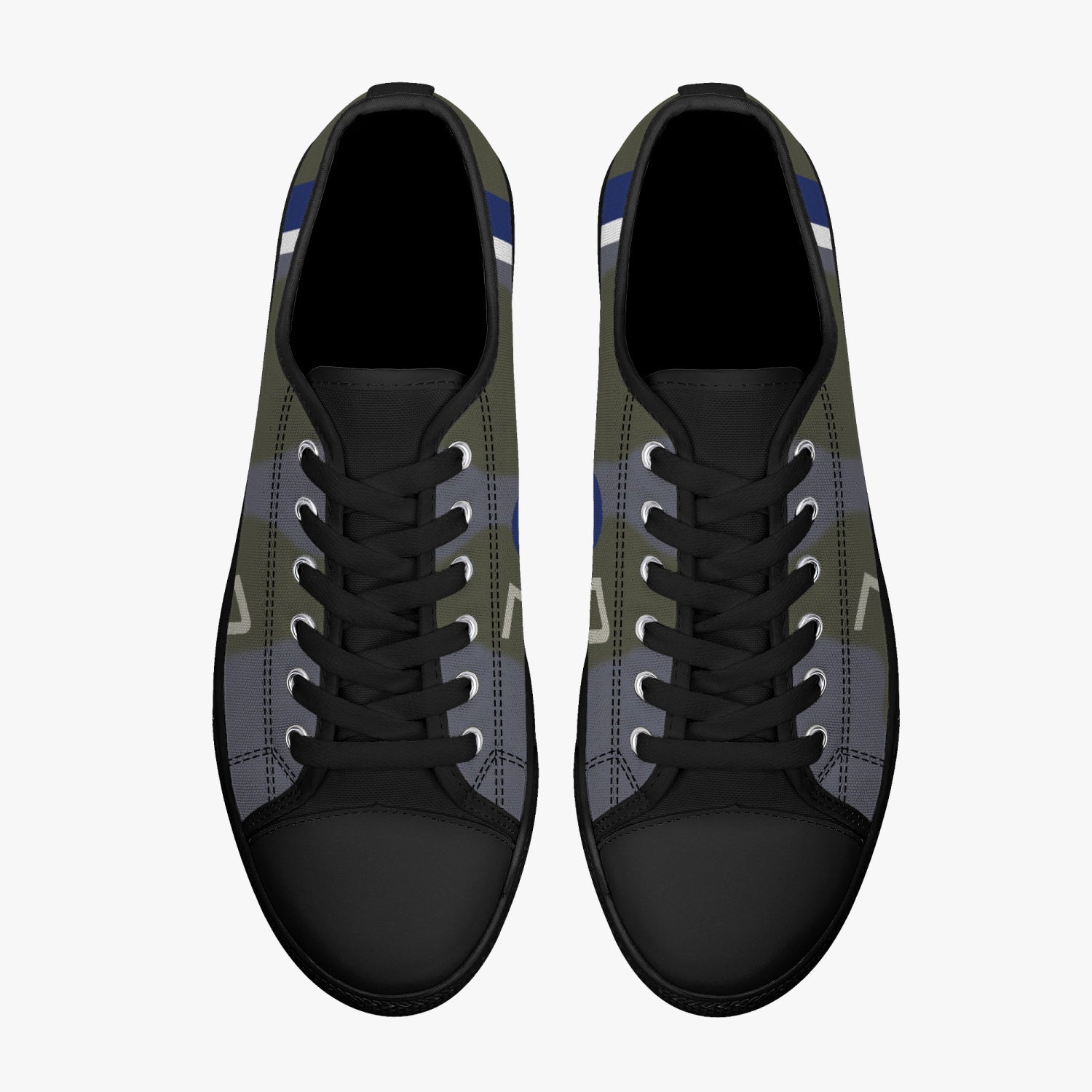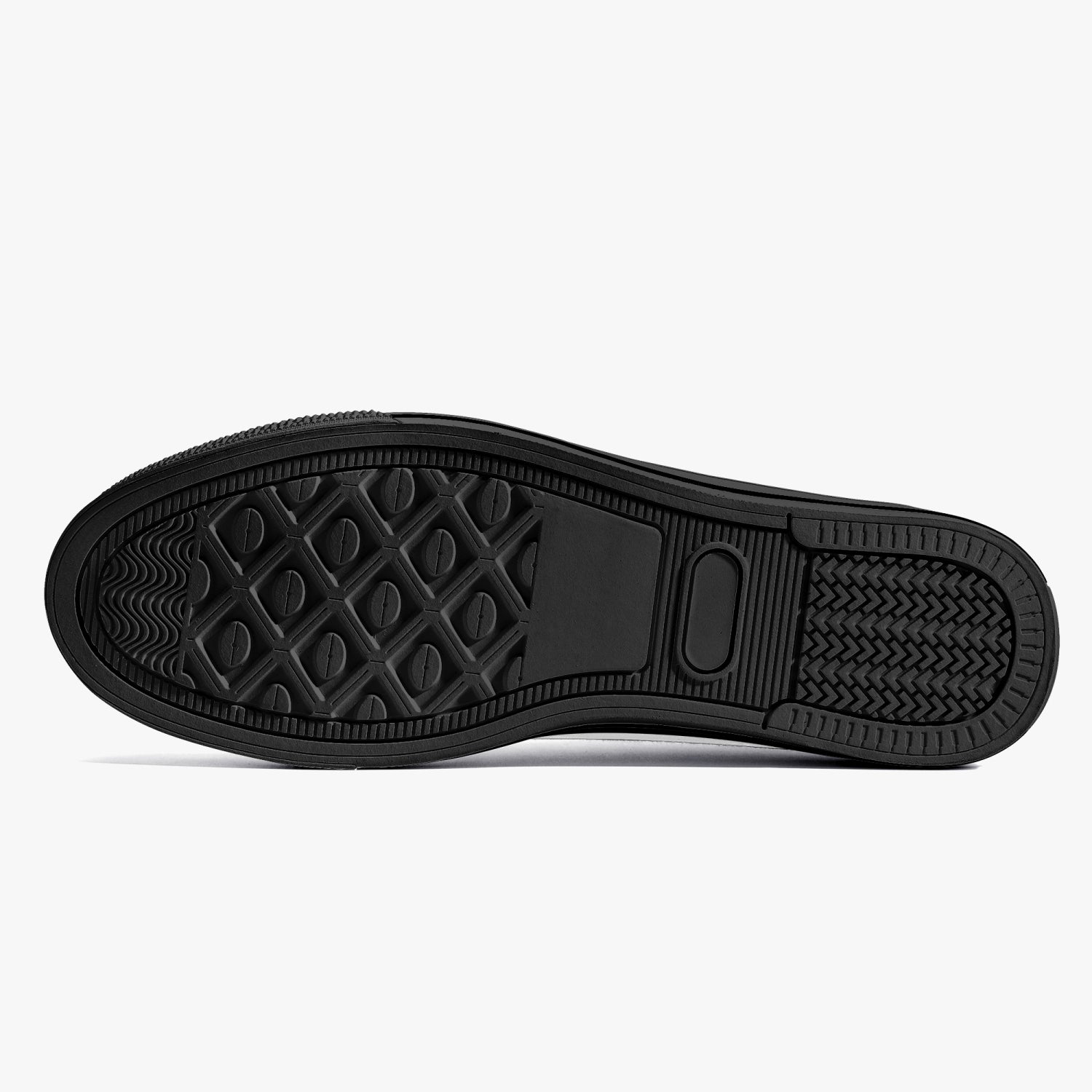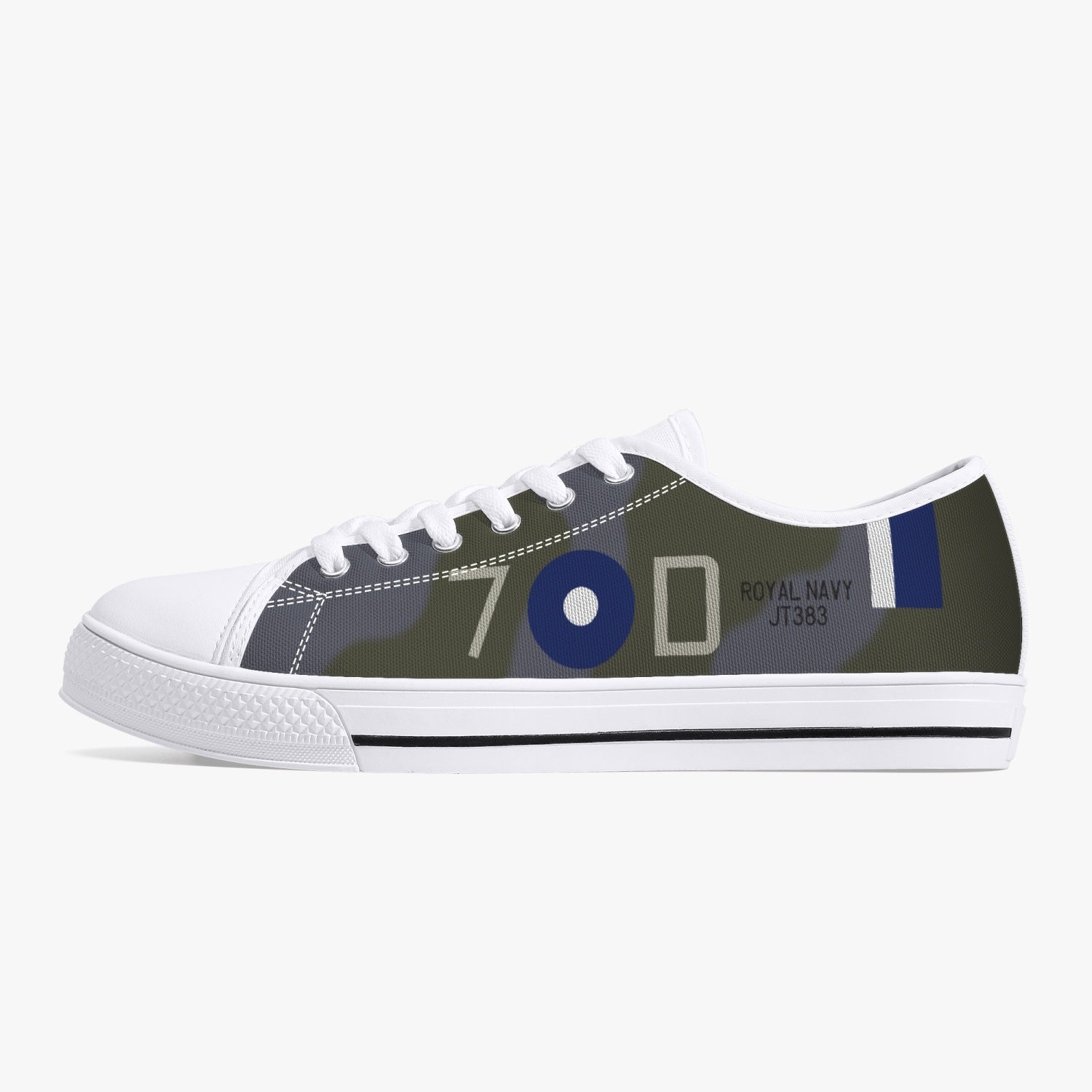 F4U Corsair "7-D" Low Top Canvas Shoes
---
Did You Know?
This design is based on the F4U Corsair "7-D" (Serial JT383) flown by Sub Lt Leslie Durno whilst serving with the Royal Navy Fleet Air Arm during World War II.  Durno was a Canadian serving with 1834 Squadron aboard HMS Victorious when on January 9th, 1945 he became the Fleet Air Arm's first Corsair ace.  Sadly, on January 29th, 1945, Sub Lt Durno was hit by flak during a mission over Palembang.  He managed to ditch his aircraft off the coast however he was never seen again.
Step into history with our warbird themed canvas shoes! Each pair of shoes are made to order, featuring designs inspired by history's most remarkable military aircraft and aviators.  So, whether you are a warbird buff, air show fanatic or simply a lover of aviation, you can be certain our designs will bring a touch of style and history to your everyday wardrobe.

✈    Made to order.
✈    Classic lace-up closure to achieve the perfect fit.
✈    Brushed metal eyelets for that timeless style.
✈    Soft inner lining and insole for absolute comfort.
✈    Iconic rounded rubber toe cap.
This product is made to order with production beginning once your order has been received. We are therefore not able to cancel or amend an order once it has been placed. This includes changes to the shipping address, size, design, or any other specifications. Please review your order details carefully before finalizing your purchase.

Please allow 7-10 days from the date of order to receive your tracking details.

Please note there can be subtle variations in color and minor movement of the product during production that may cause a design element not to be the exact same color or in the exact position as it appears on screen. More details can be found on our FAQ page.

By producing items on demand rather than in large quantities, we actively contribute to minimizing overproduction and waste. We genuinely appreciate your mindful purchasing choices, which support this more sustainable approach. Thank you for your understanding and support!

Product is manufactured in and shipped from China.