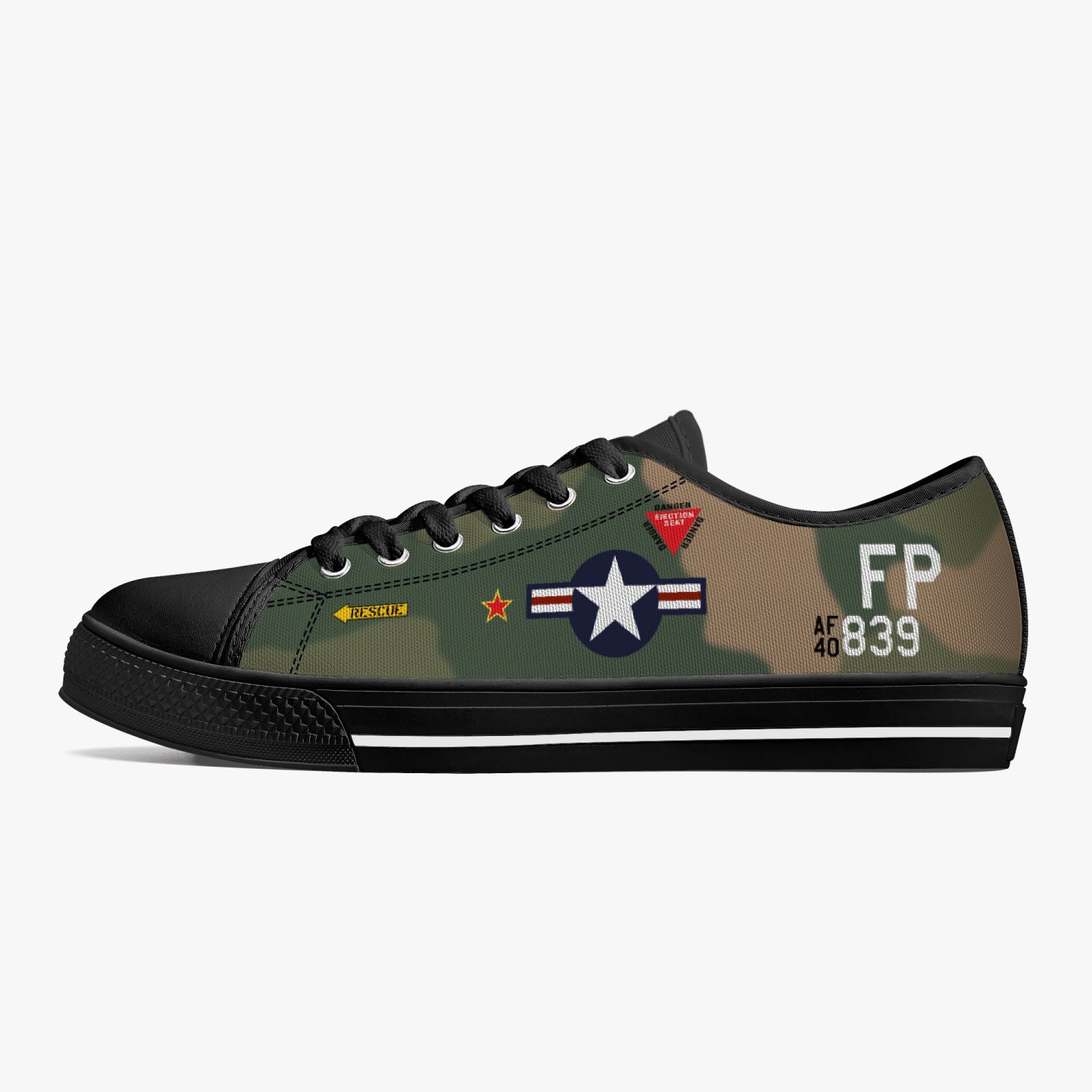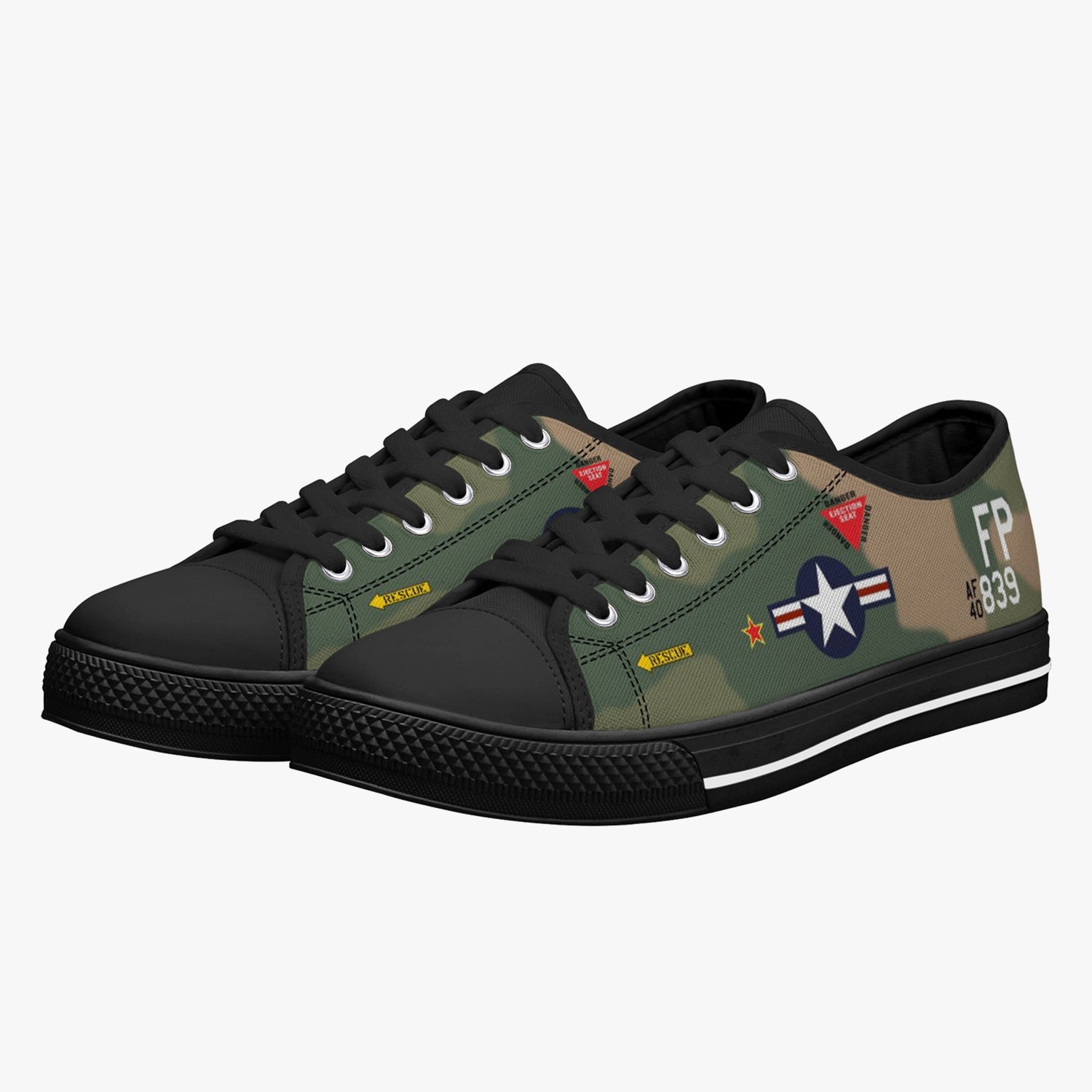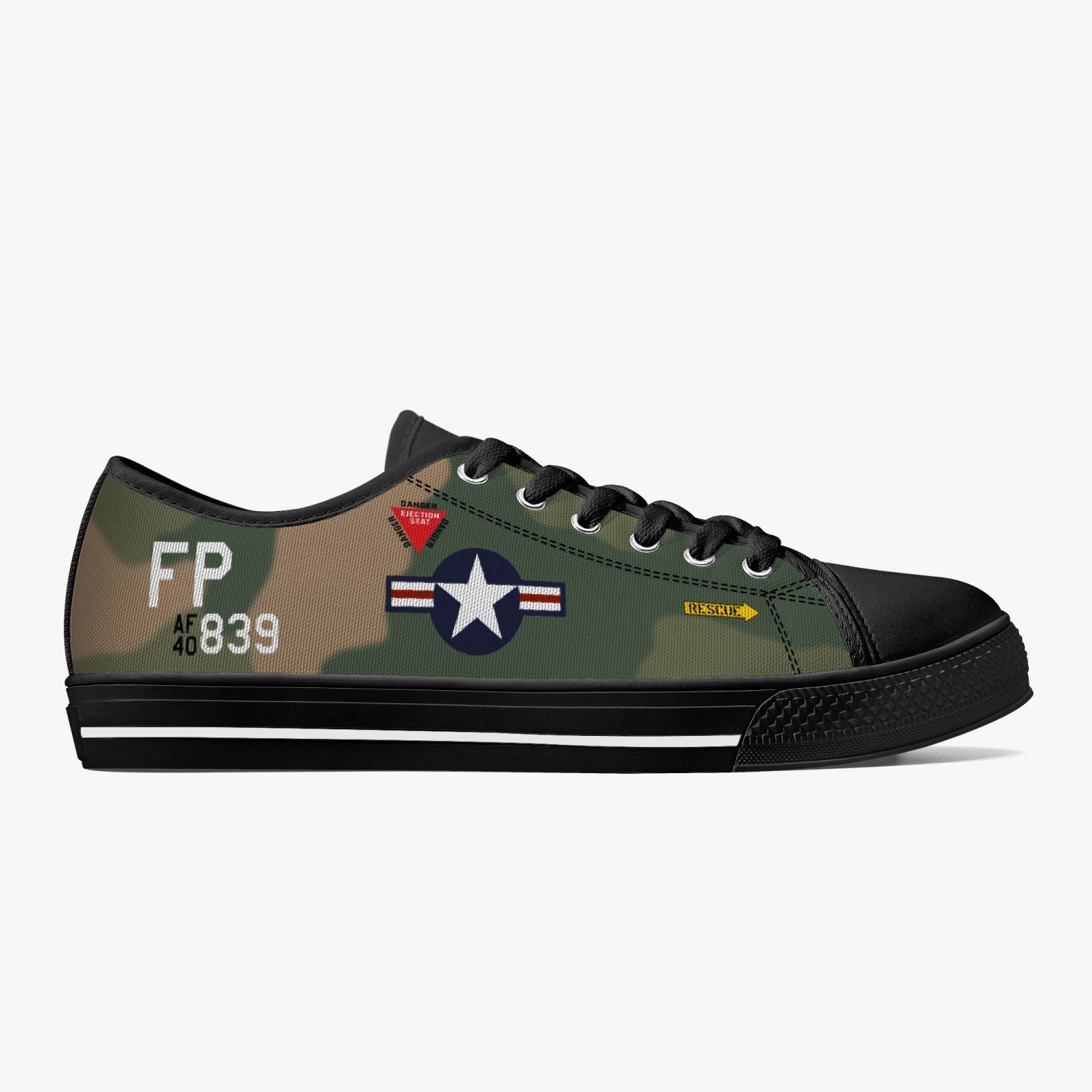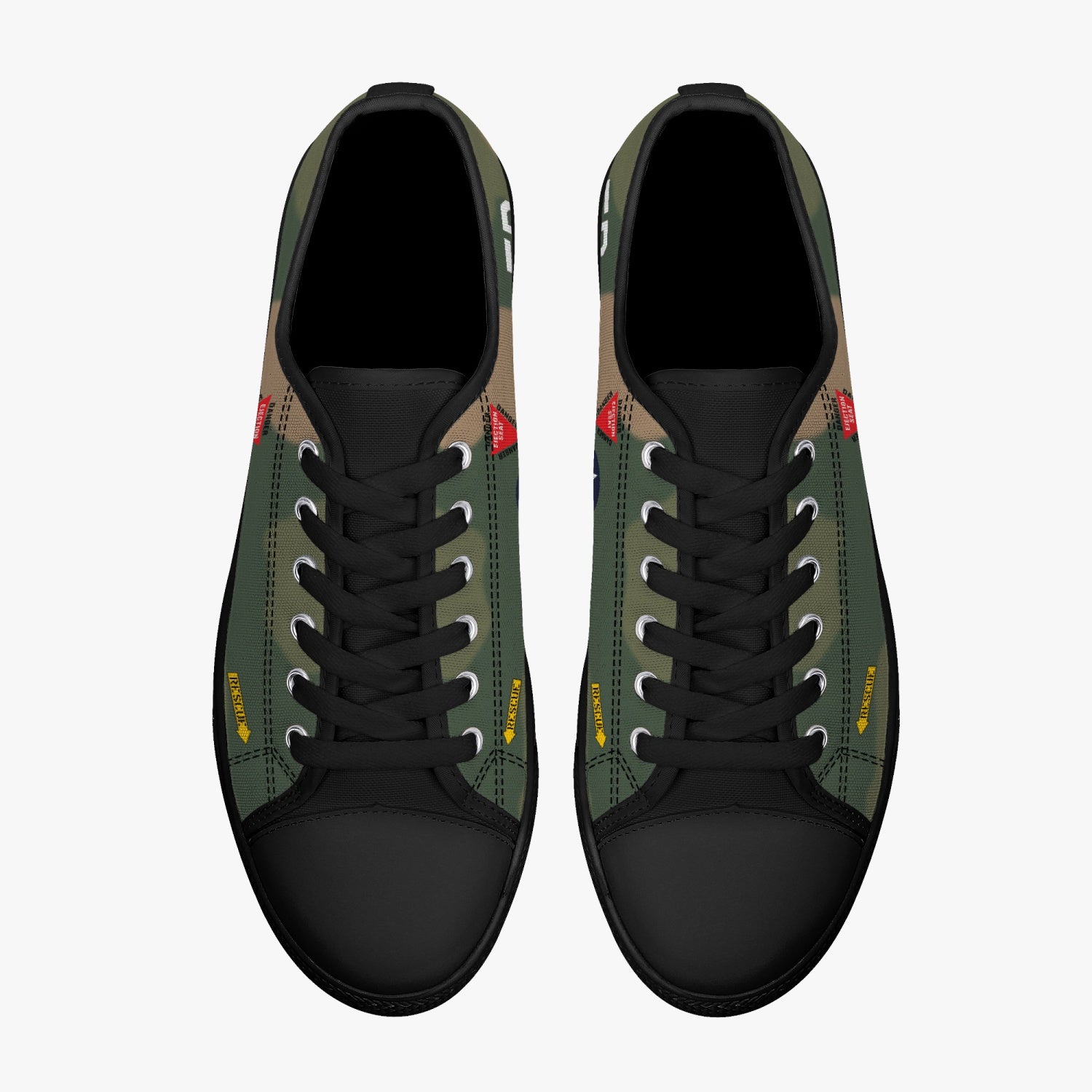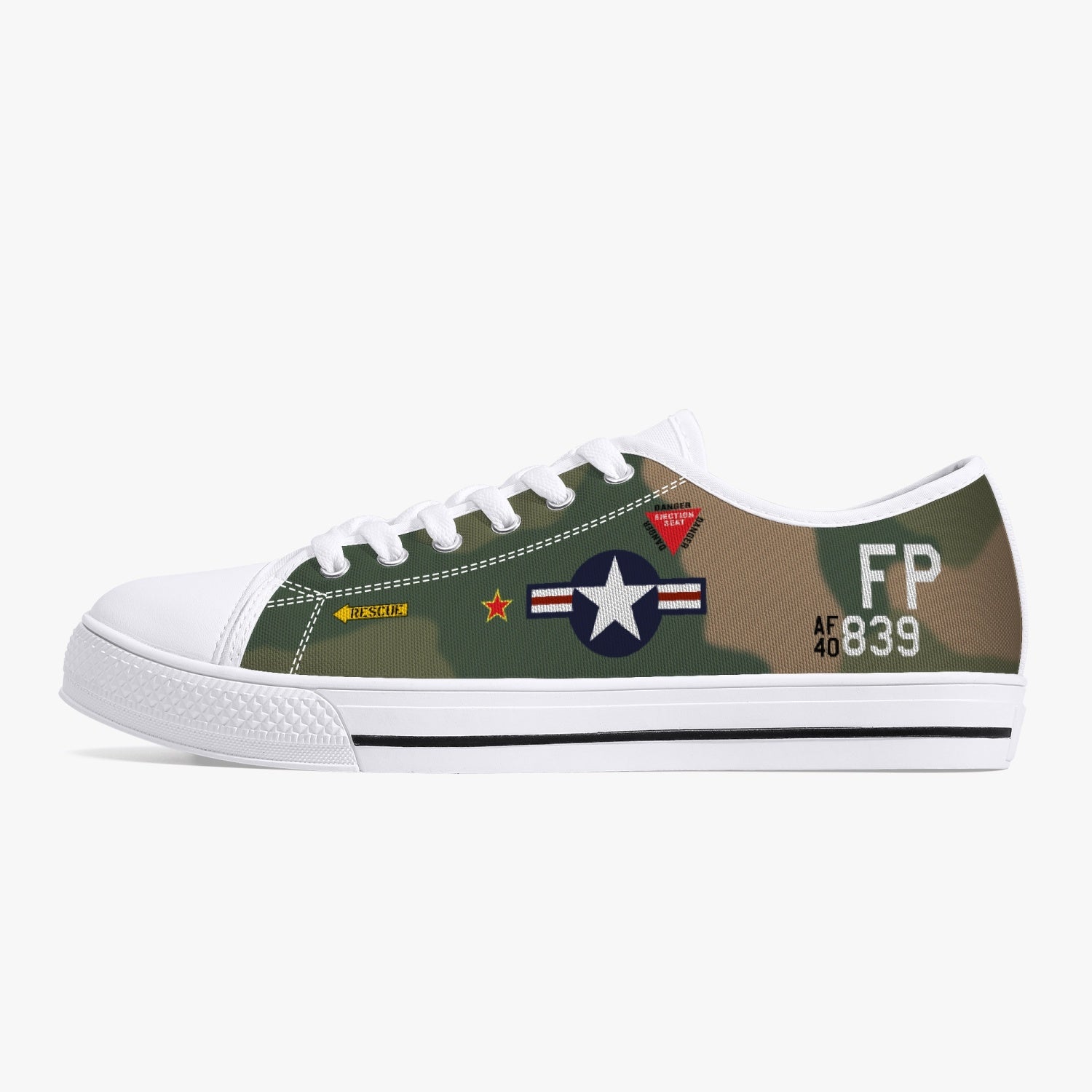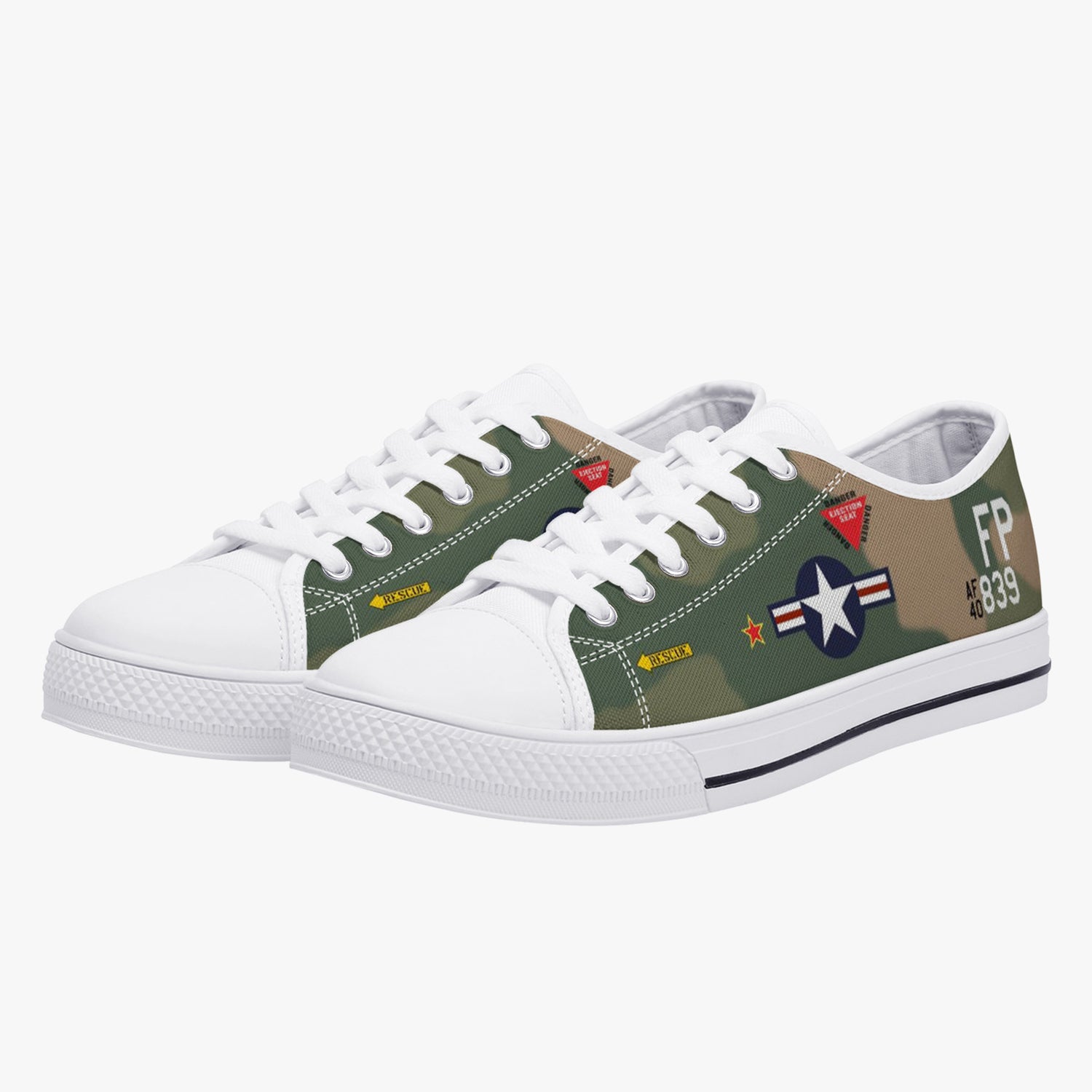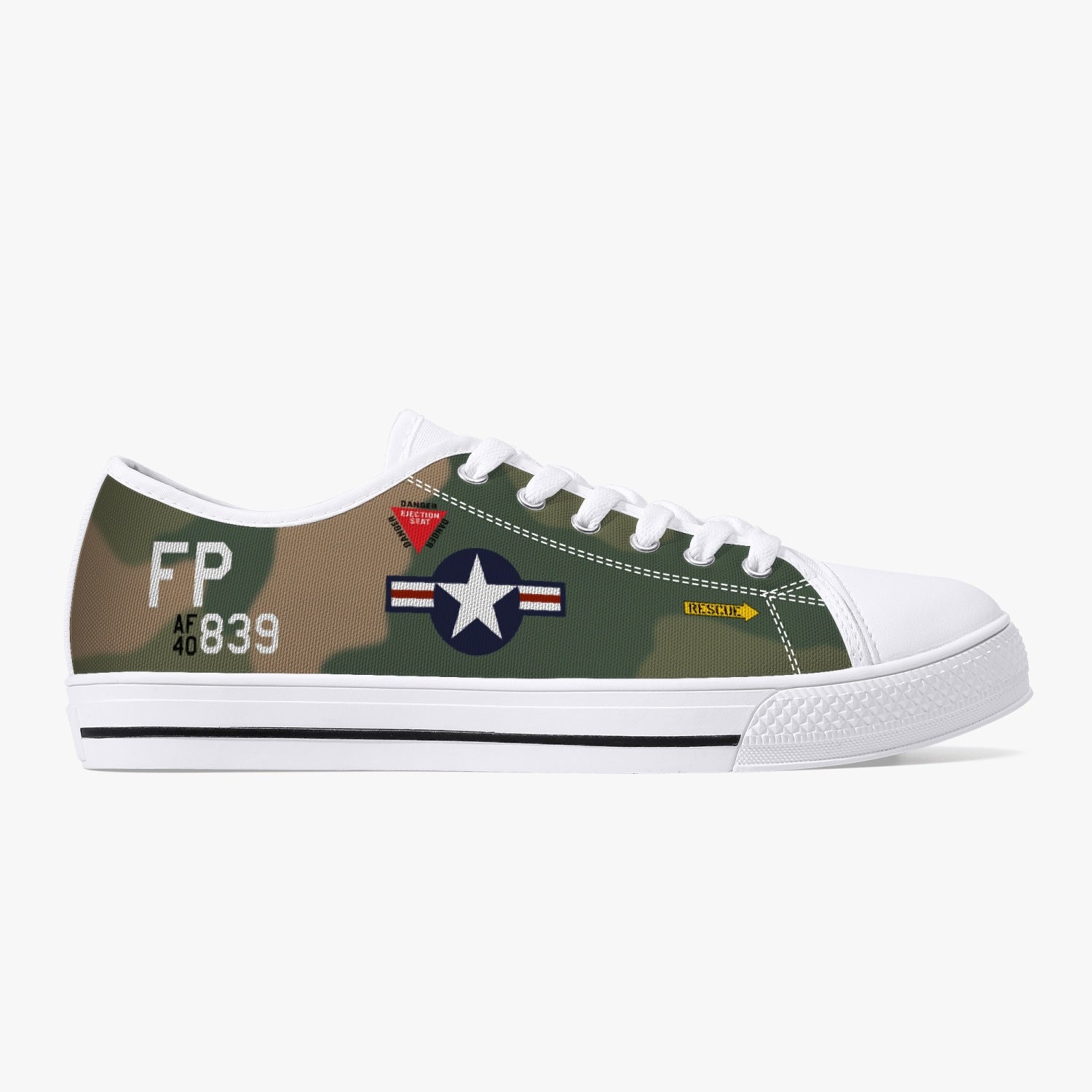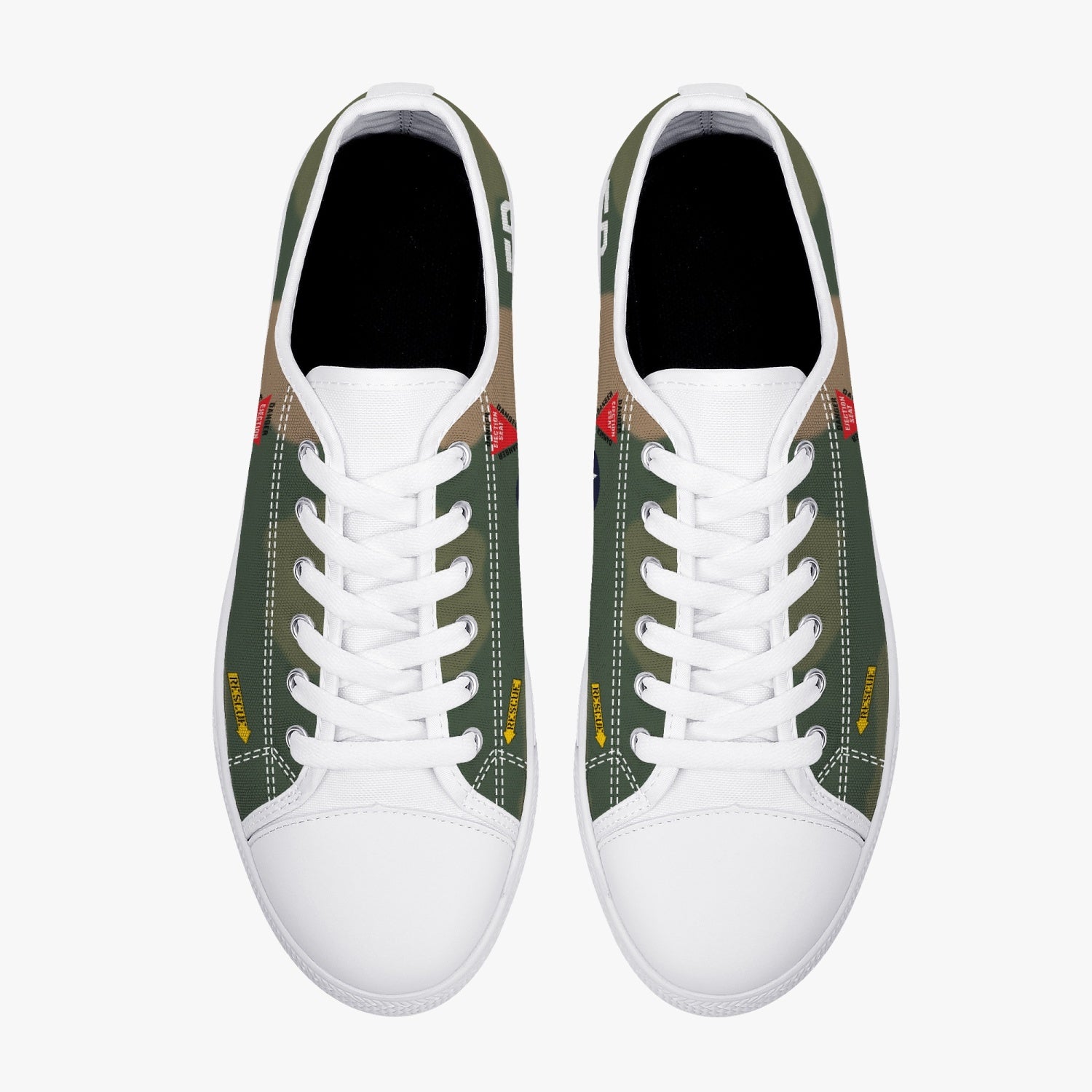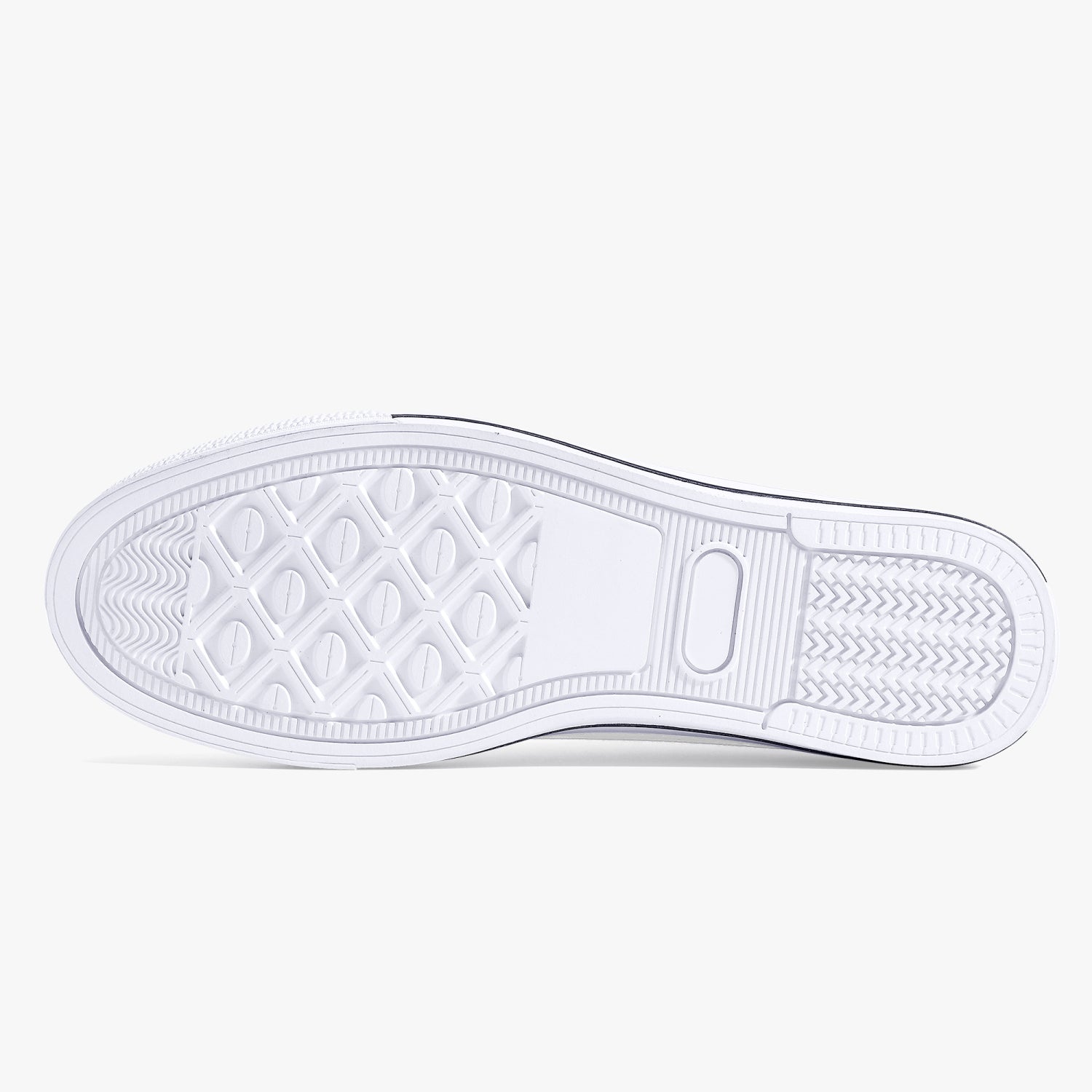 F-4 Phantom "Pardo's Push" Low Top Canvas Shoes
---
Did You Know? 
This design is based on 
F-4 Phantom II
'Cheetah 03' (Serial 64-0839) flown by then Captain "Bob" Pardo when he performed what would be known as "Pardo's push". 
Pardo's Push was an aviation manoeuvre carried out by then Captain (Lt Col USAF Ret) John R. "Bob" Pardo, USAF in order to move his wingman's badly damaged F-4 Phantom II to friendly air space during the Vietnam War 
On March 10, 1967, Captain Bob Pardo and his WSO Steve Wayne flying in  'Cheetah 03' (Serial 64-0839),  alongside his wingman Captain Earl Aman and his WSO Robert W Houghton in 'Cheetah 04' (Serial 63-7653) were on a mission to attack a steel mill in North Vietnam near Hanoi. 
During the bombing run both of their F-4 Phantom II aircraft were hit by anti-aircraft fire, with Aman's plane sustaining severe damage to its fuel tank. Realizing they didn't have enough fuel to reach a tanker aircraft over Laos, they faced the possibility of bailing out over hostile territory. 
To avoid this, Pardo attempted to push Aman's damaged aircraft by pressing the windscreen of 'Cheetah 03' (Pardo's aircraft) against the lowered tailhook of 'Cheetah 04' (Aman's aircraft). Despite challenges like turbulence and a fire in one of Pardo's engines, they managed to reduce the rate of descent using this method. With limited fuel, they crossed into Laotian airspace and ejected, successfully evading capture. Initially reprimanded, they were later awarded the Silver Star for their heroic manoeuvre in 1989. 
This design also carries one red star victory marking to represent the MiG kill Captain Richard "Dick" Pascoe and Captain Norman Wells achieved on Jan 6
th
, 1967 in this same aircraft.
Step into history with our warbird themed canvas shoes! Each pair of shoes are made to order, featuring designs inspired by history's most remarkable military aircraft and aviators.  So, whether you are a warbird buff, air show fanatic or simply a lover of aviation, you can be certain our designs will bring a touch of style and history to your everyday wardrobe.

✈    Made to order.
✈    Classic lace-up closure to achieve the perfect fit.
✈    Brushed metal eyelets for that timeless style.
✈    Soft inner lining and insole for absolute comfort.
✈    Iconic rounded rubber toe cap.
This product is made to order with production beginning once your order has been received. We are therefore not able to cancel or amend an order once it has been placed. This includes changes to the shipping address, size, design, or any other specifications. Please review your order details carefully before finalizing your purchase.

Please allow 7-10 days from the date of order to receive your tracking details.

Please note there can be subtle variations in color and minor movement of the product during production that may cause a design element not to be the exact same color or in the exact position as it appears on screen. More details can be found on our FAQ page.

By producing items on demand rather than in large quantities, we actively contribute to minimizing overproduction and waste. We genuinely appreciate your mindful purchasing choices, which support this more sustainable approach. Thank you for your understanding and support!

Product is manufactured in and shipped from China.