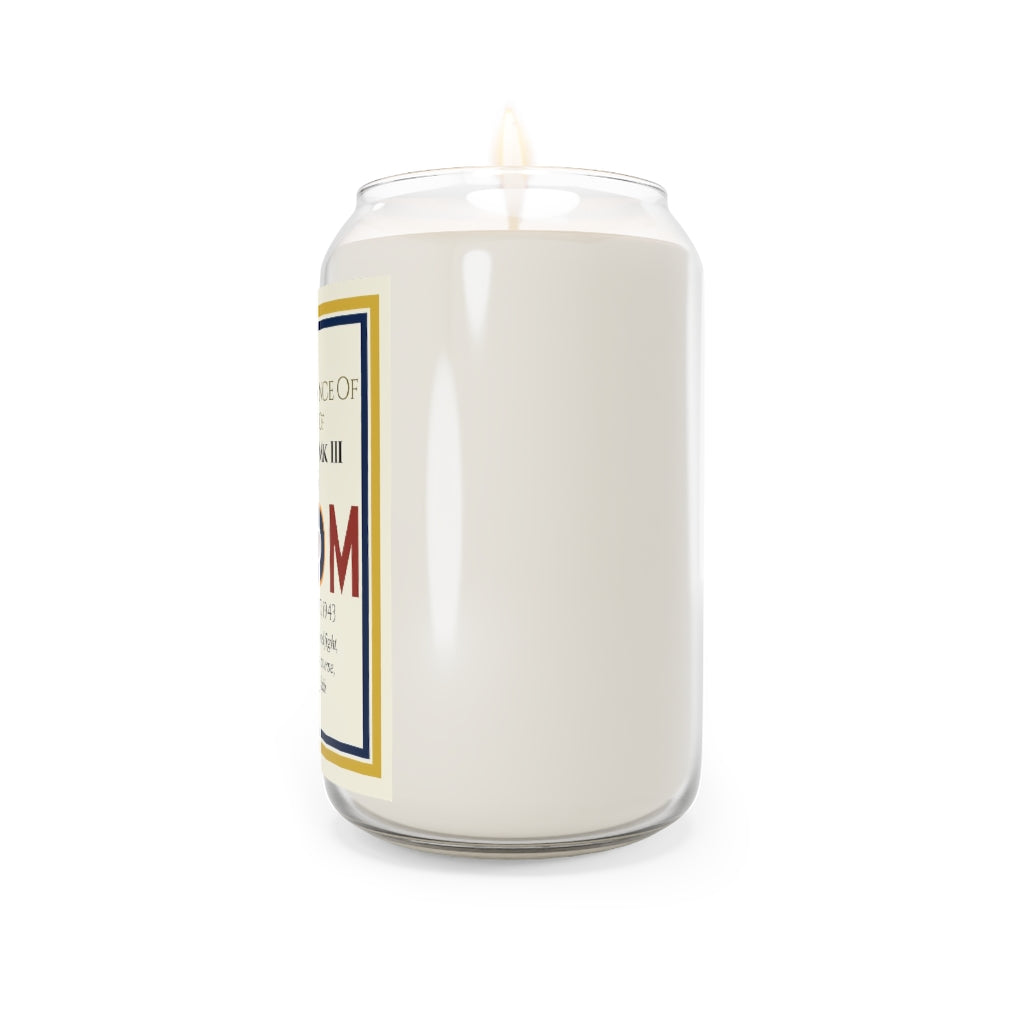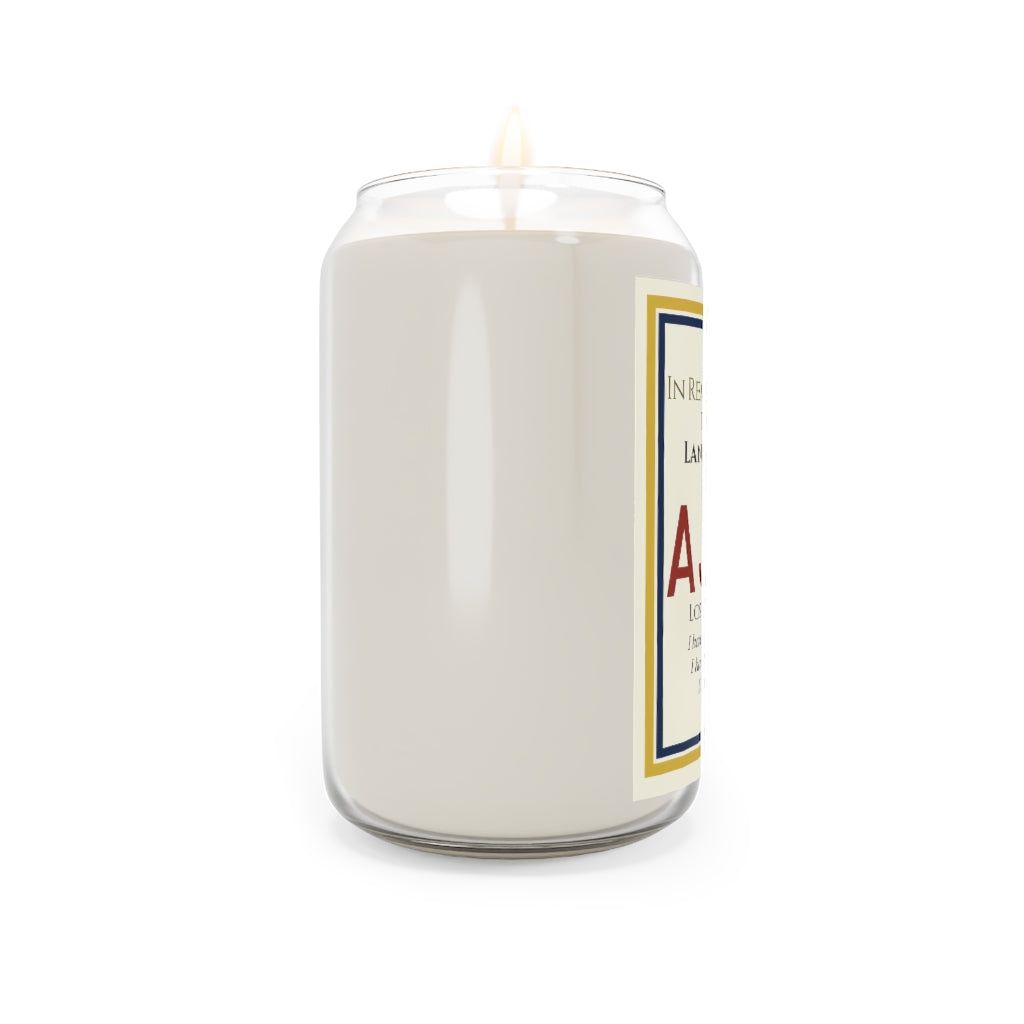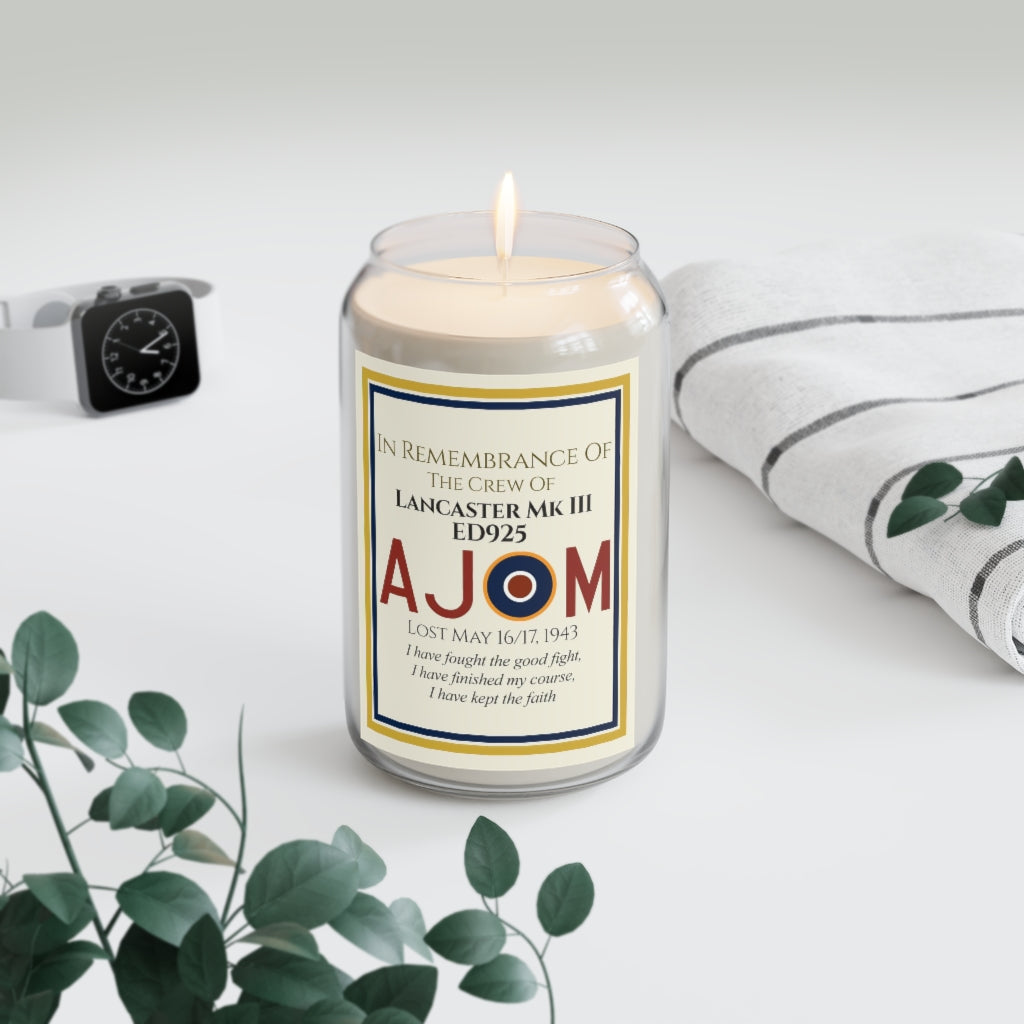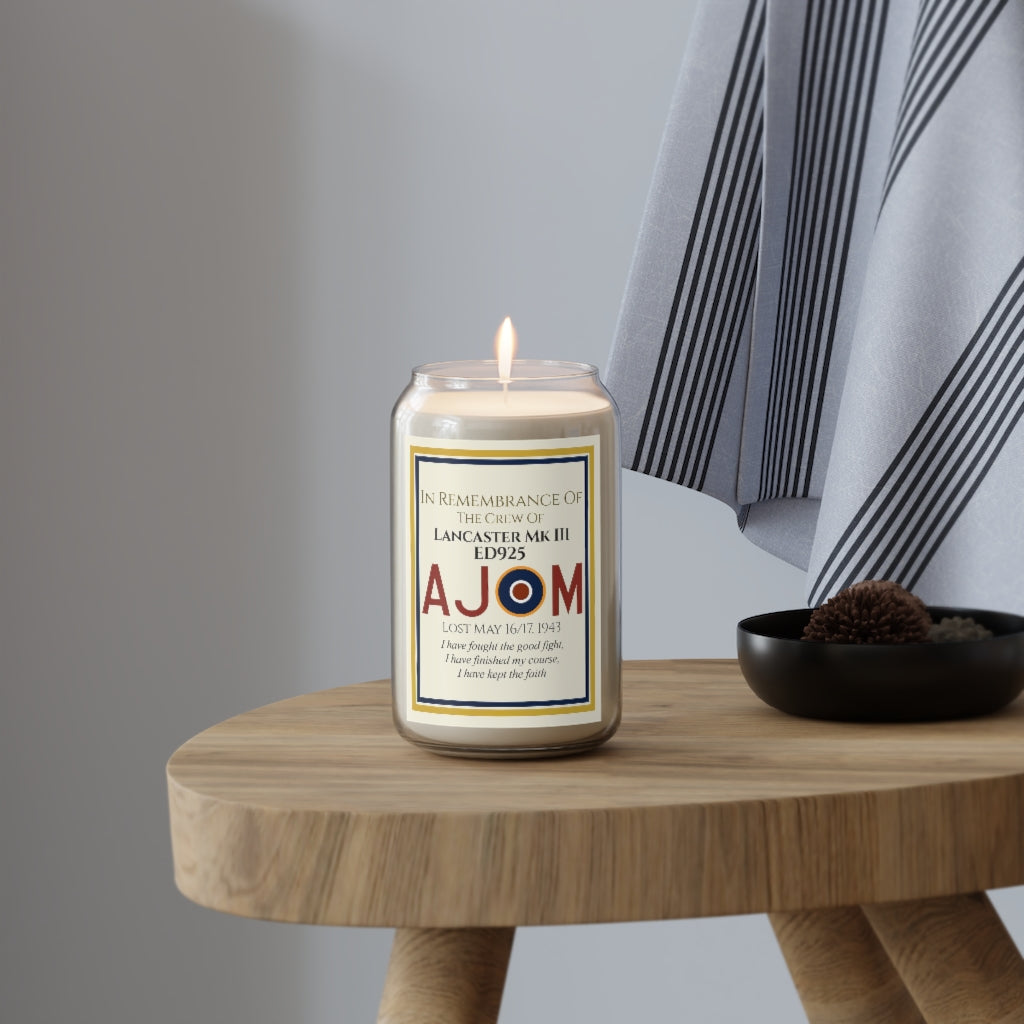 13.75 oz. Customizable Memorial Candle For Aircraft Crew (RAF/RAAF/RCAF)
---
Product Details:
The perfect way to remember those family or friends who have served their country and are no longer with us.  The candle is made 100% natural soy wax blend with a cotton wick and burn time of over 70 hours. You can personalize to include name, rank, service, conflicts, important dates, and write your own touching personal epitaph. These personal touches will ensure that your memorial candle is one you will treasure.
Eco friendly and non toxic using a 100% natural soy wax blend.
Average burn time: 70-80 hours
100% cotton wick
One size 3″×5" (7.6cm × 12.7m)

3 fragrances to choose from (Vanilla Bean, Comfort Spice, and Sea Breeze.)

Does not contain 

lead, plastics, parabens, synthetic dyes, or phthalates.

Please note that there can be subtle variations in color and minor movement during production that may cause a design element not to be in the exact position as it appears on screen. More details can be found on our FAQ page.
NOTE: Keep burning candle within sight, and keep away from children and pets. Never burn the candle near flammable items. For best results, burn candle 3 to 4 hours of each lighting and trim wick to 1/4". Discontinue use with 1/2" of wax remaining.
Shipping Details:
Please allow 2-4 days to receive a tracking number while your order is produced,  packaged and shipped from our facility.  From there the following shipping times apply:
United States: 2-5 days
Rest of World: 14-28 days. 
Please note that the quoted shipping times are estimates and not guaranteed and delays may occur due to the COVID19 pandemic.  For more details please see our FAQ page.
Product is produced and shipped from the United States.