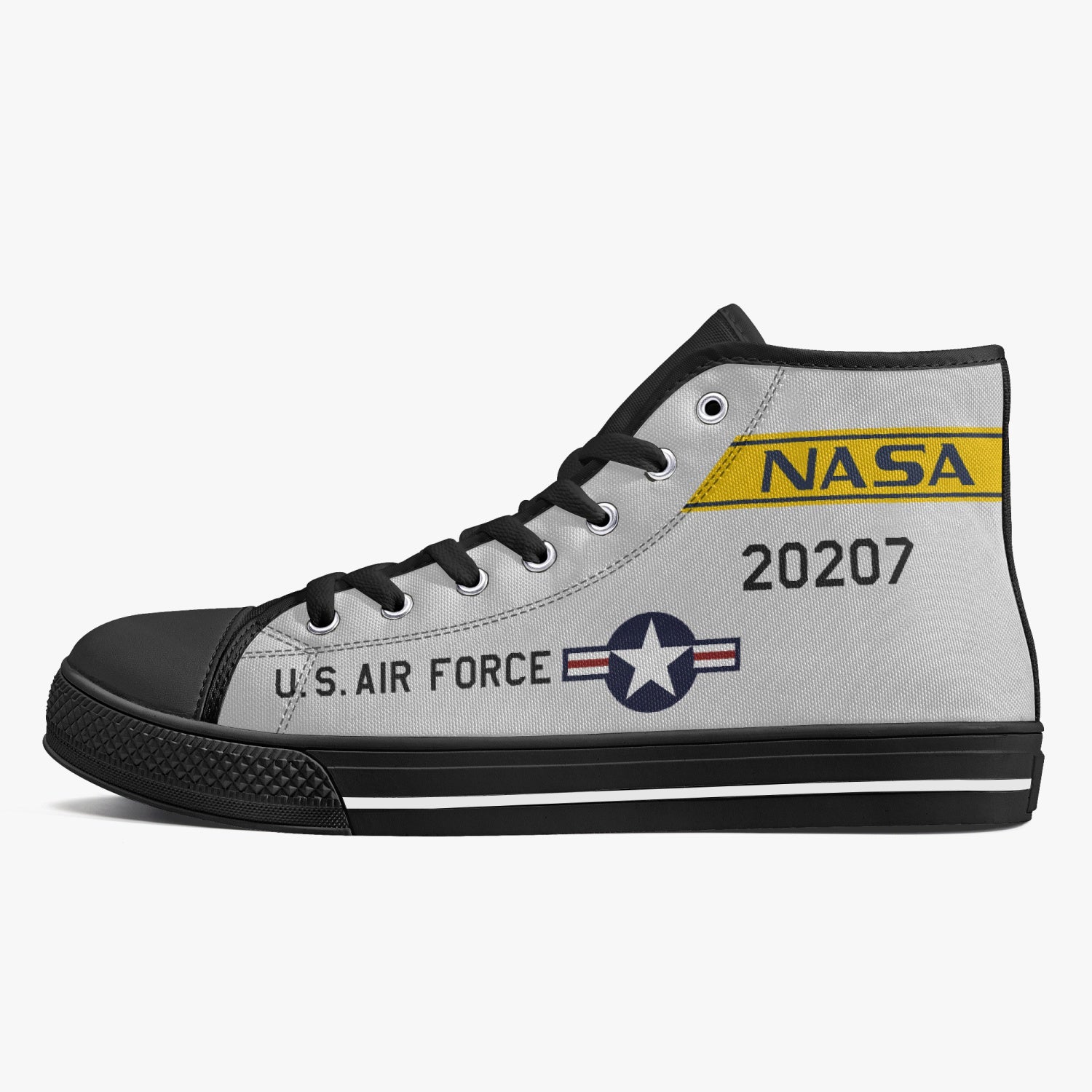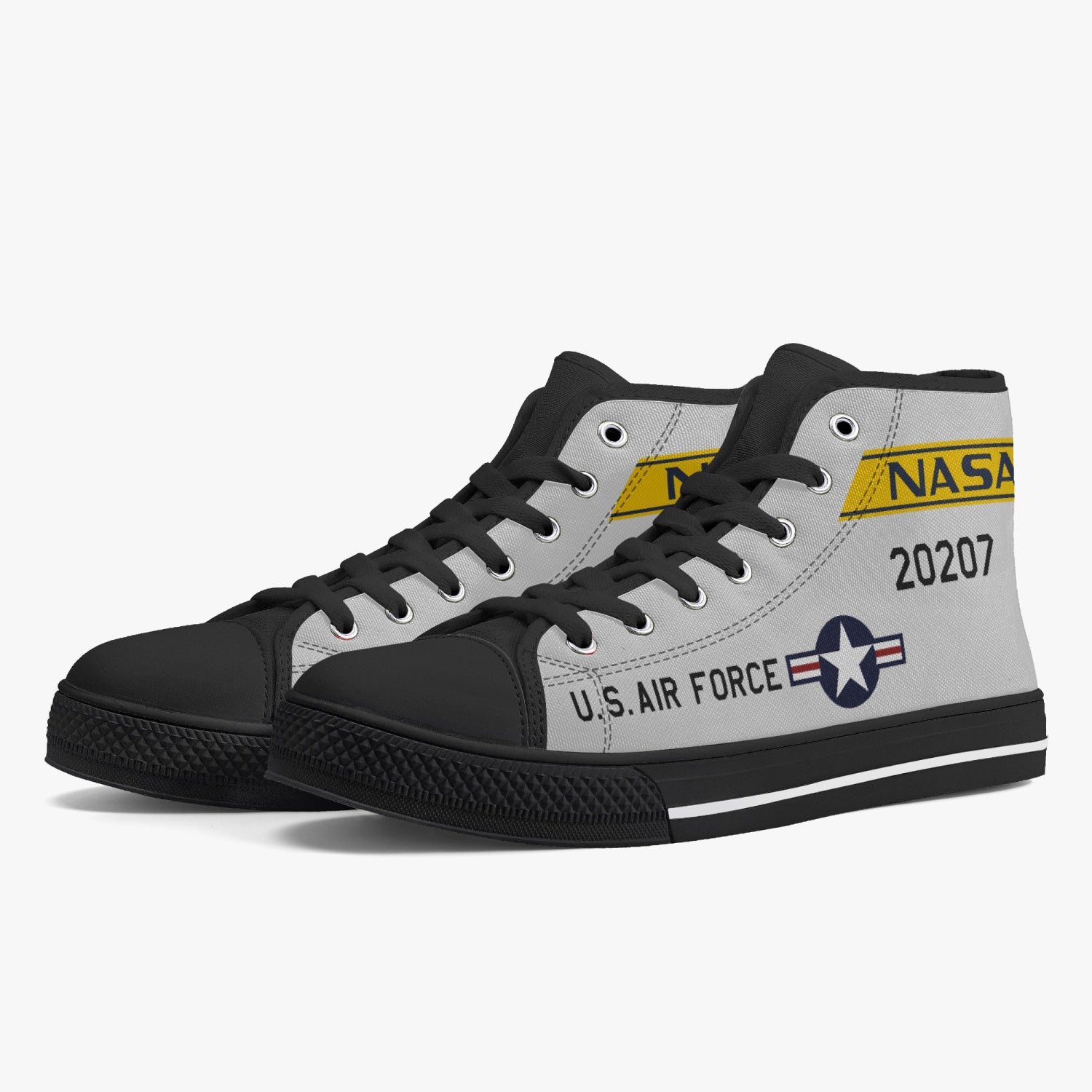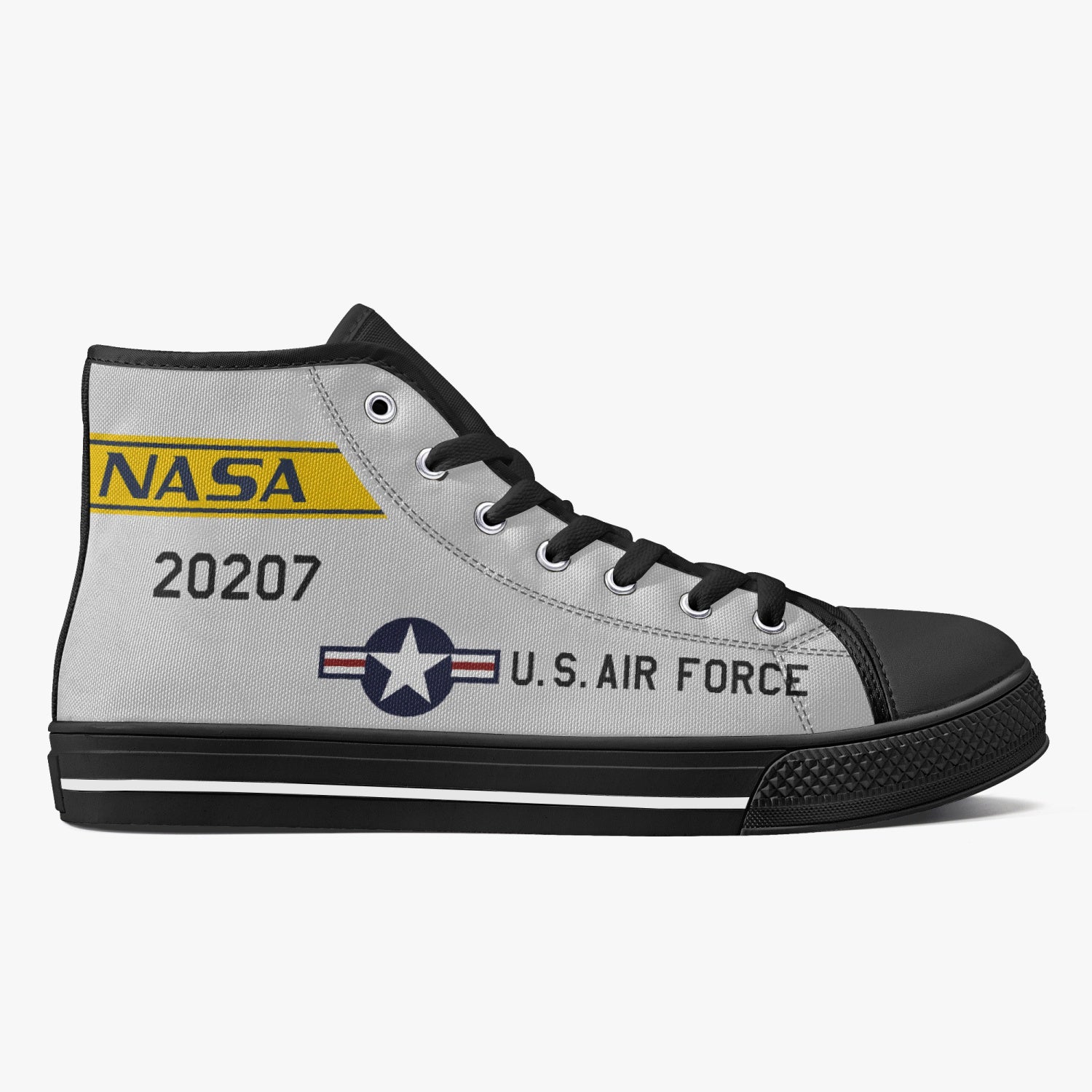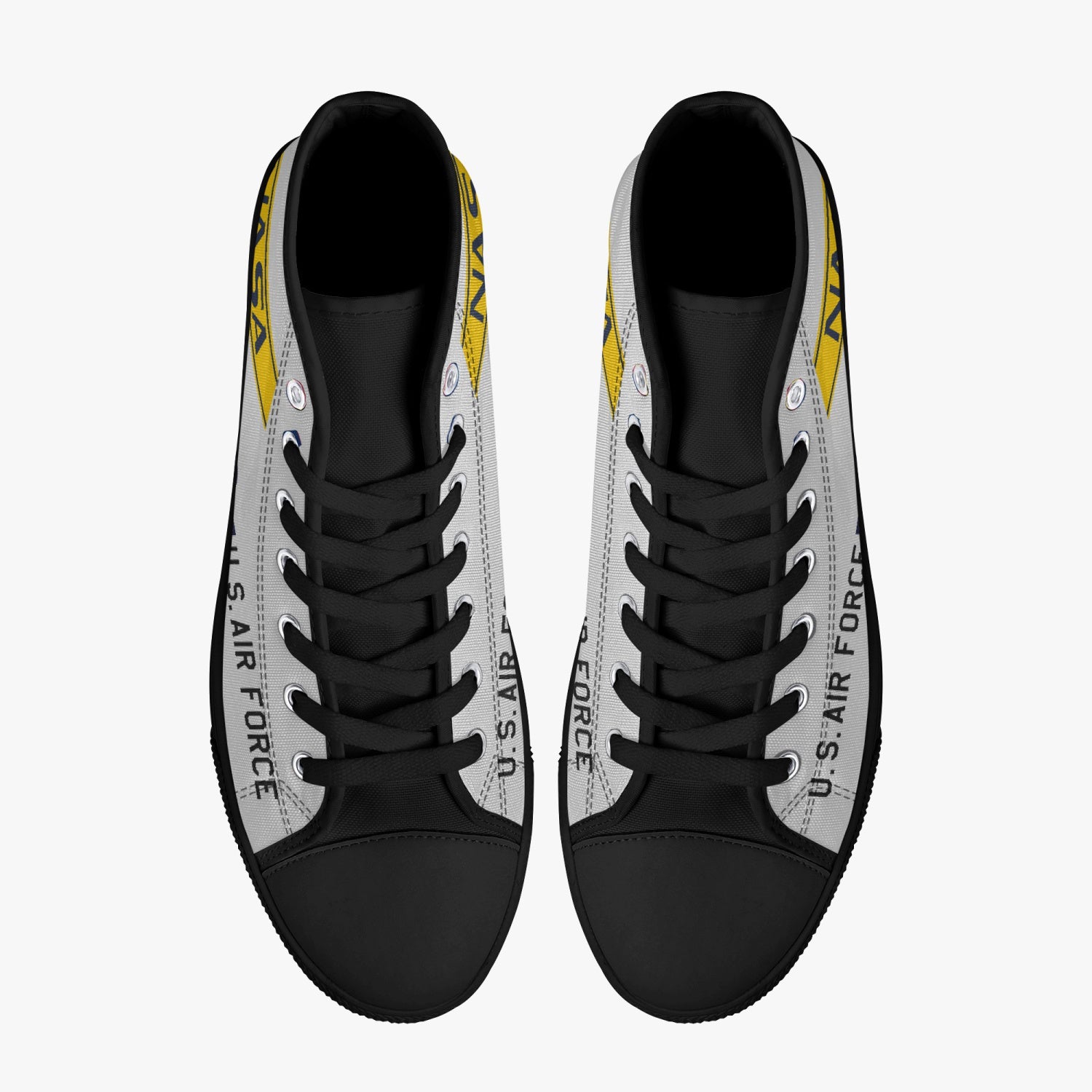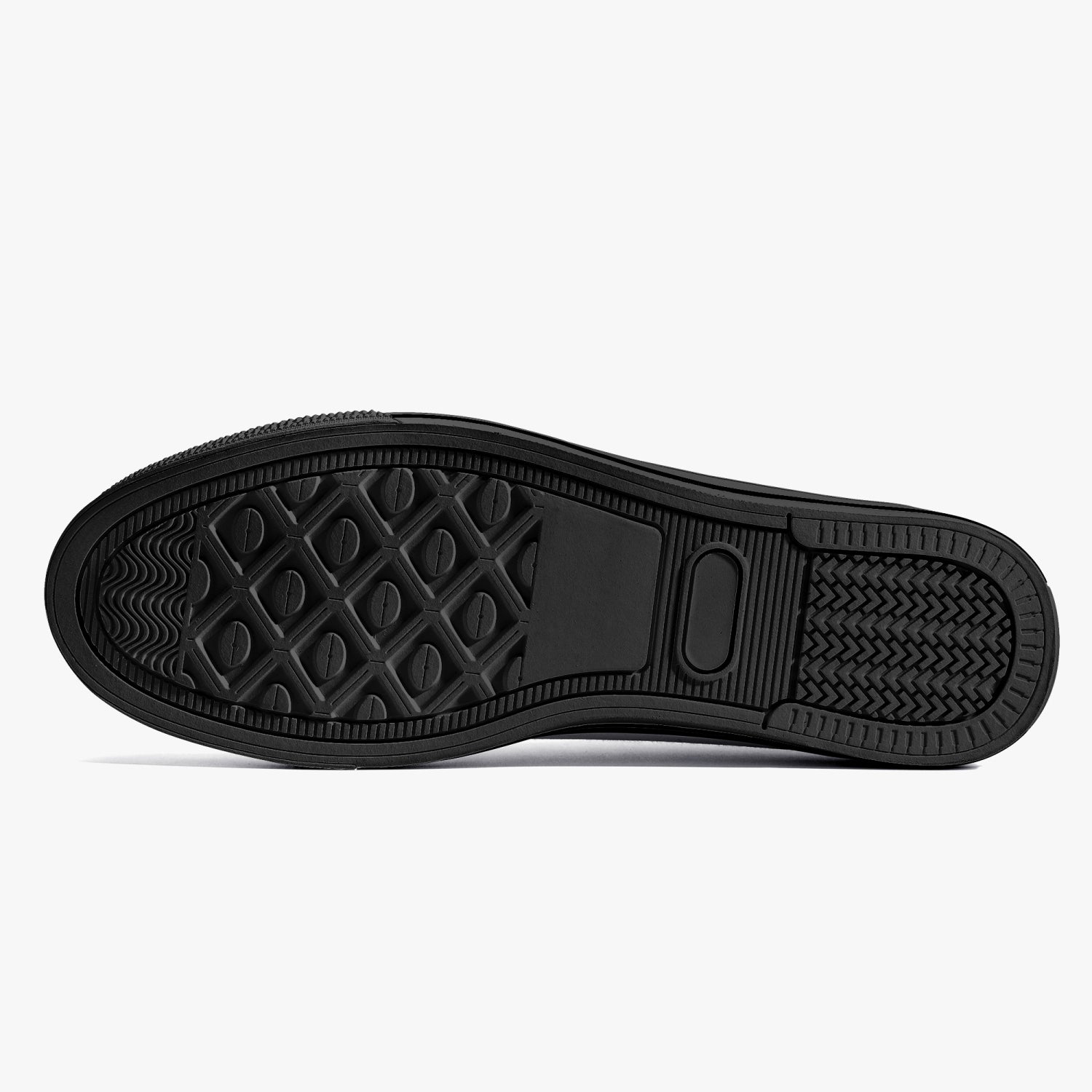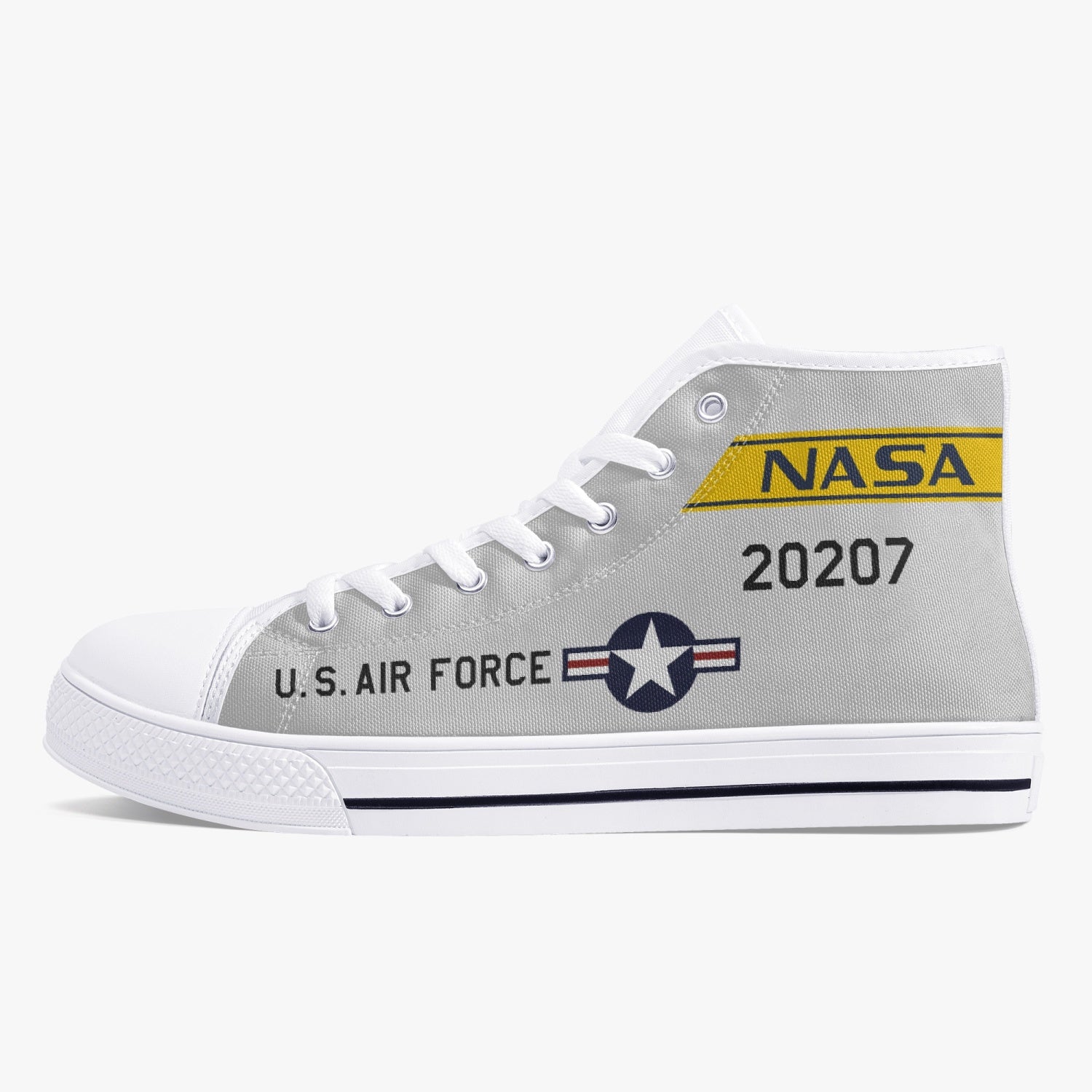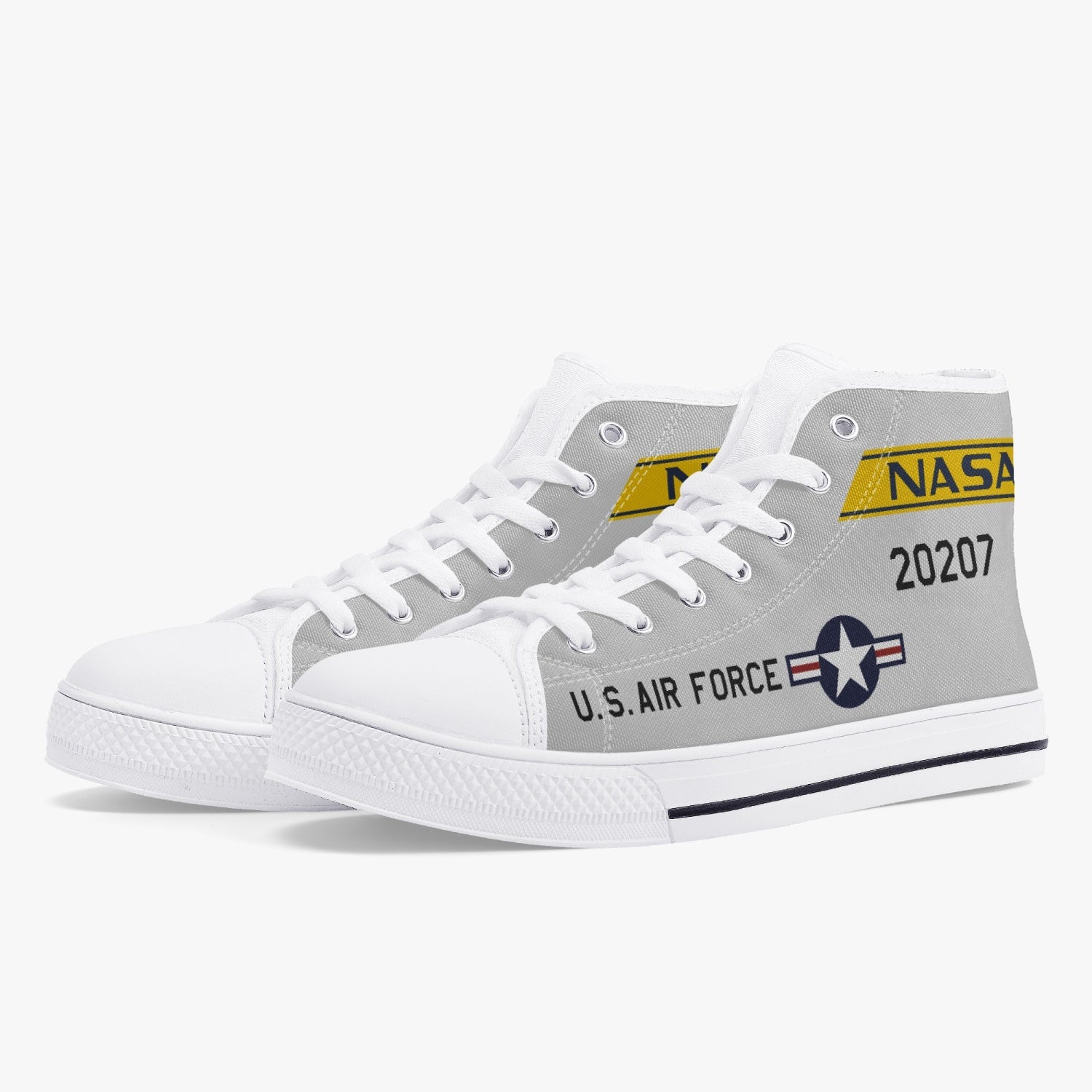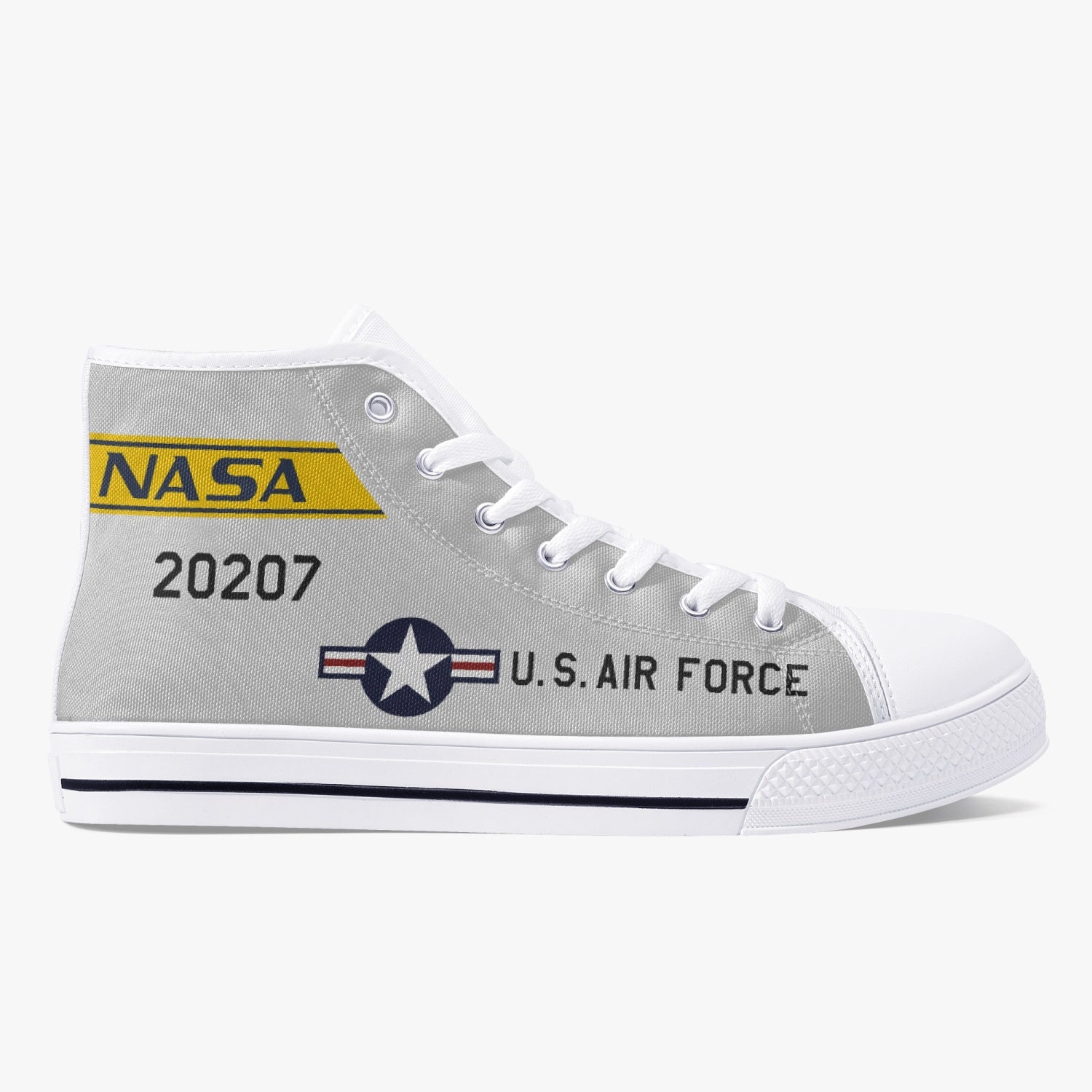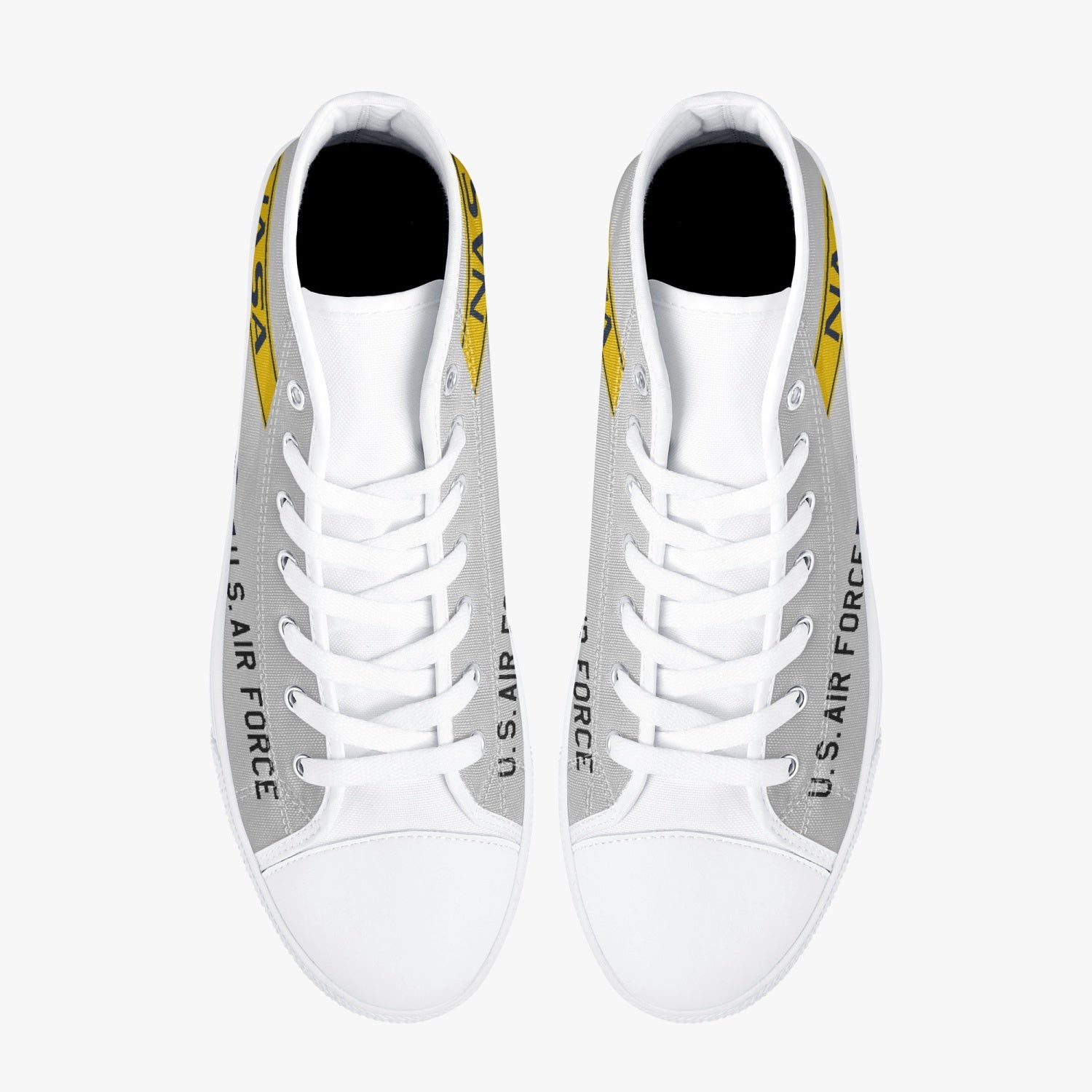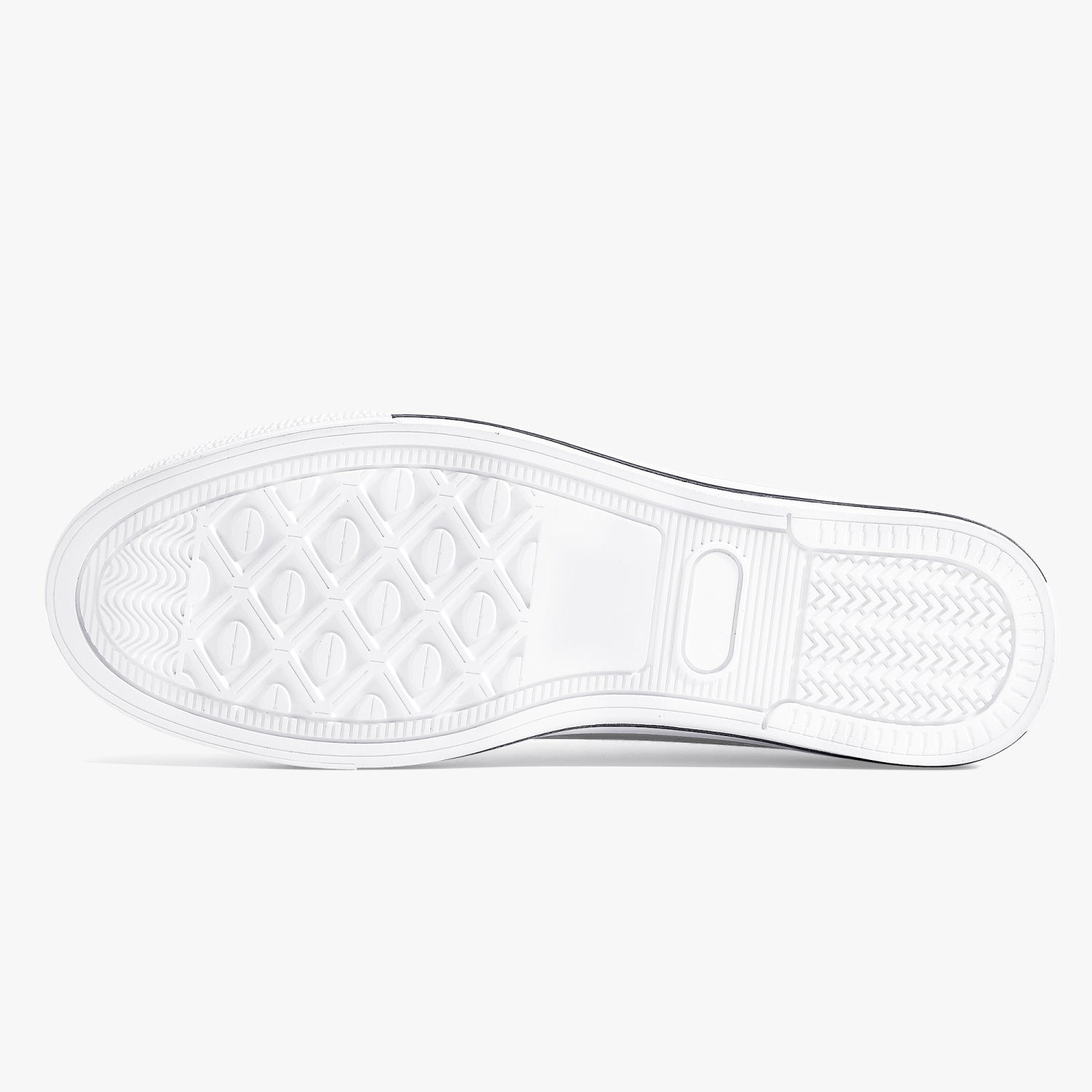 XB-70 "Valkyrie" High Top Canvas Shoes
---
Did You Know?
The XB-70 "Valkyrie" was the prototype version of the planned B-70 nuclear-armed, deep-penetration supersonic strategic bomber for the United States Air Force Strategic Air Command. Designed in the late 1950s by North American Aviation, the six-engined Valkyrie was capable of cruising for thousands of miles at Mach 3+ while flying at 70,000 feet. It had its first flight on September 21st, 1964.

This design is based upon Air Vehicle 2 (AV-2) Serial Number 62-0207 which had flown 46 times over 92 hours and 22 minutes.  Sadly, this aircraft was destroyed on June 8th, 1966. On that day, AV-2 was in close formation with an F-4 Phantom, an F-5, a T-38 Talon, and an F-104 Starfighter for a photo shoot at the behest of General Electric, manufacturer of the engines of all five aircraft. After the photoshoot, the F-104 drifted into the XB-70's right wingtip, flipped, and rolled inverted over the top of the Valkyrie before striking the bomber's vertical stabilizers and left wing. The F-104 then exploded, destroying the Valkyrie's vertical stabilizers and damaging its left wing. Despite the loss of both vertical stabilizers and damage to the wings, the Valkyrie flew straight for 16 seconds before it entered an uncontrollable spin and crashed north of Barstow, California. NASA Chief Test Pilot Joe Walker (F-104 pilot) and Carl Cross (XB-70 co-pilot) were killed. Al White (XB-70 pilot) ejected, sustaining serious injuries, including the crushing of his arm by the closing clamshell-like escape crew capsule moments prior to ejection.
Step into history with our warbird themed canvas shoes! Each pair of shoes are made to order, featuring designs inspired by history's most remarkable military aircraft and aviators.  So, whether you are a warbird buff, air show fanatic or simply a lover of aviation, you can be certain our designs will bring a touch of style and history to your everyday wardrobe.

✈    Made to order.
✈    Classic lace-up closure to achieve the perfect fit.
✈    Brushed metal eyelets for that timeless style.
✈    Soft inner lining and insole for absolute comfort.
✈    Iconic rounded rubber toe cap.
This product is made to order with production beginning once your order has been received. We are therefore not able to cancel or amend an order once it has been placed. This includes changes to the shipping address, size, design, or any other specifications. Please review your order details carefully before finalizing your purchase.

Please allow 7-10 days from the date of order to receive your tracking details.

Please note there can be subtle variations in color and minor movement of the product during production that may cause a design element not to be the exact same color or in the exact position as it appears on screen. More details can be found on our FAQ page.

By producing items on demand rather than in large quantities, we actively contribute to minimizing overproduction and waste. We genuinely appreciate your mindful purchasing choices, which support this more sustainable approach. Thank you for your understanding and support!

Product is manufactured in and shipped from China.