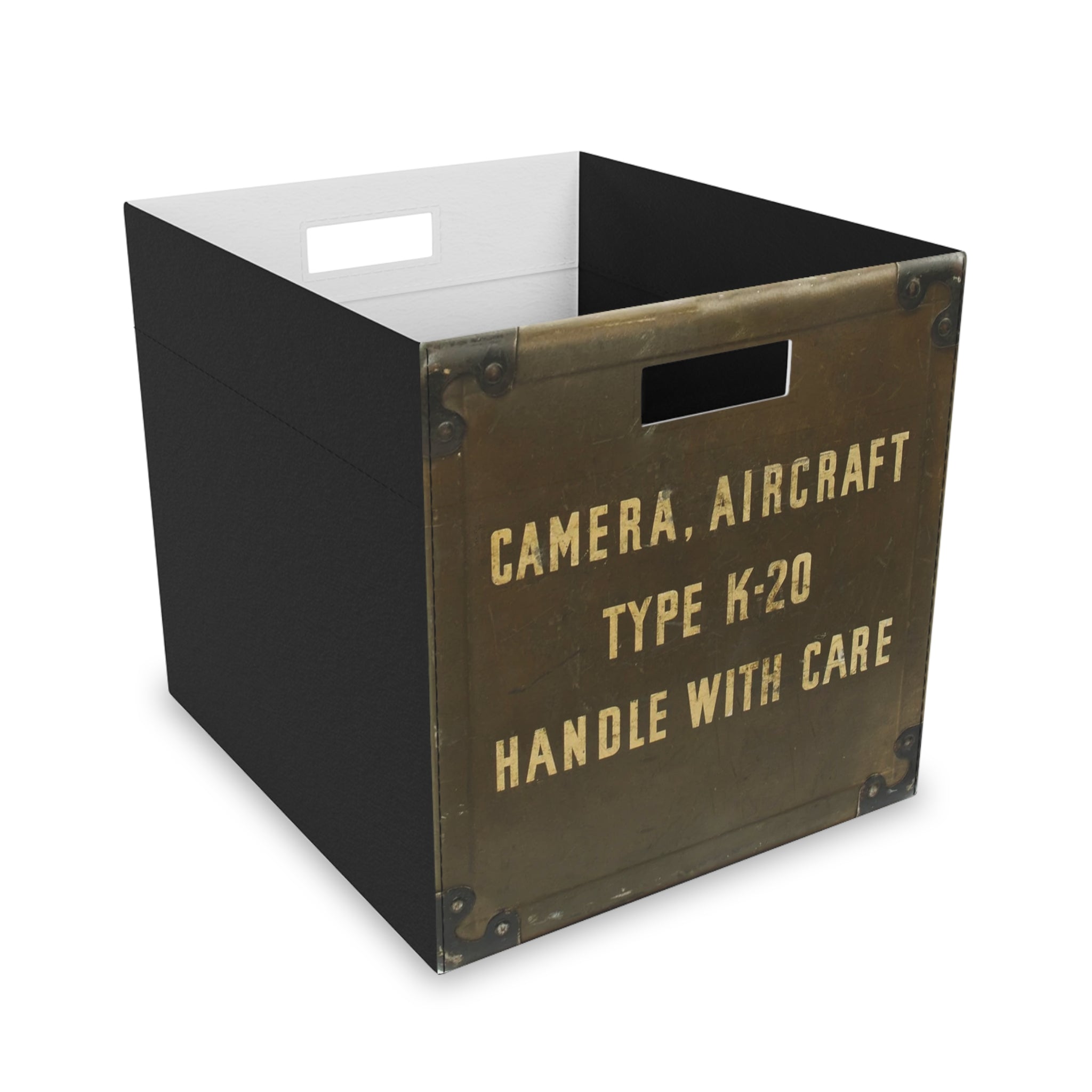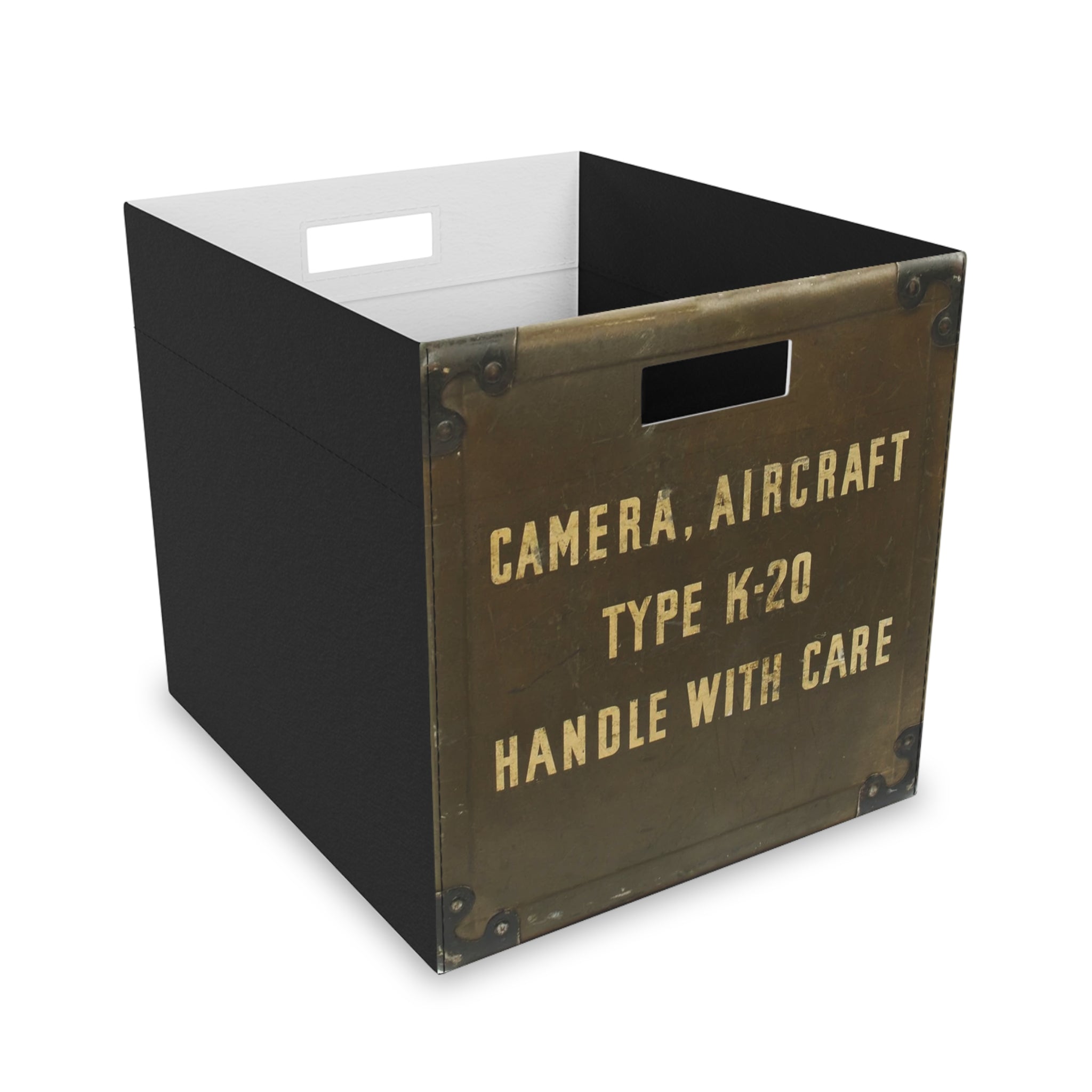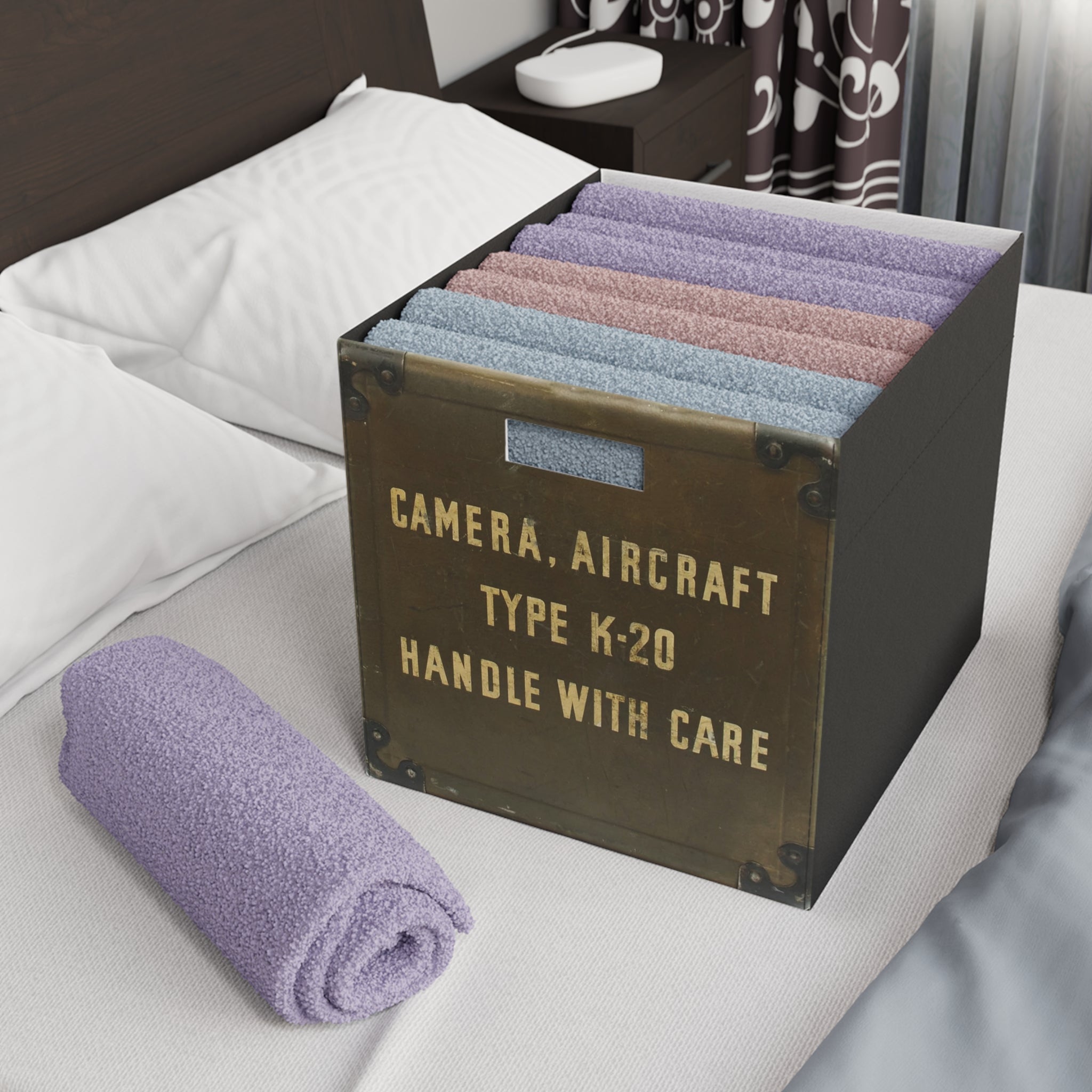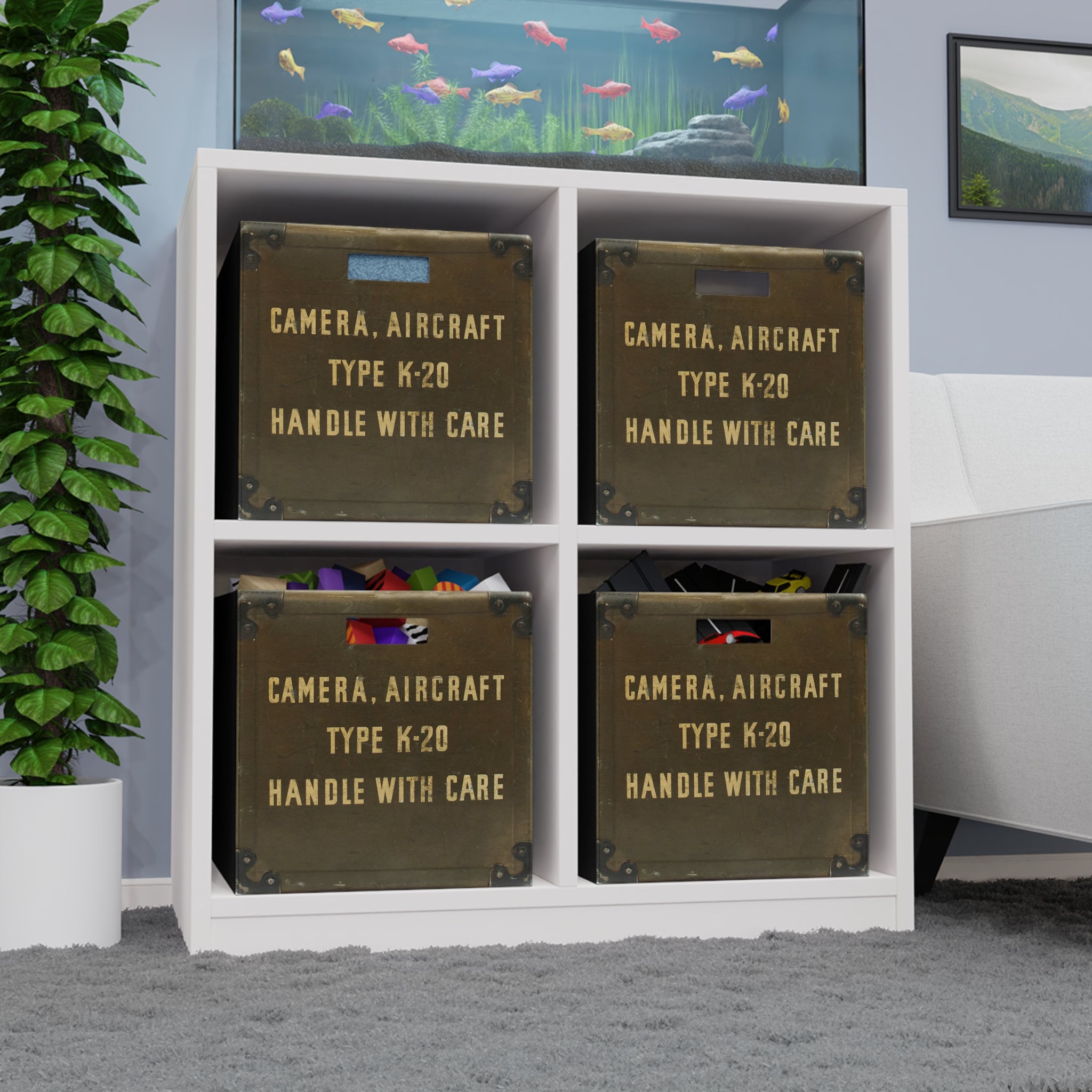 Vintage Style USAAF Aircraft Camera Felt Storage Box
---
These collapsible felt storage boxes are adorned with captivating warbird and aviation-themed designs, perfect for enthusiasts and aficionados of aviation and warbirds. Imbued with a blend of style and organizational functionality, it seamlessly elevates any space in your home. Its felt material construction ensures easy folding for storage, maximizing space efficiency when not in use.

✈ 100% polyester felt.

✈ Print areas located on the front and back.

✈ Size 14.5"(H) × 13(W).

✈ Black thread stitching.

✈ Easy to unfold.

✈ Lightweight at 8 ounces.

✈ Does not contain rigid plastic or metal parts and is not suitable for heavy lifting.
This product is made to order, with production beginning once your order has been received. We are, therefore, not able to cancel or amend an order once it has been placed. This includes changes to the shipping address, size, design, or any other specifications. Please review your order details carefully before finalizing your purchase.

Please allow 3-5 business days from the date of order to receive your tracking details.

Please note there can be subtle variations in color and minor movement of the product during production that may cause a design element not to be the exact same color or in the exact position as it appears onscreen.
More details can be found on our FAQ page.

By producing items on demand rather than in large quantities, we actively contribute to minimizing overproduction and waste. We genuinely appreciate your mindful purchasing choices, which support this more sustainable approach. Thank you for your understanding and support!

This product is fulfilled in the United Kingdom, the United States and Australia.

The fulfillment country for each order is selected by our routing algorithm at the time of ordering.  In most cases, products are fulfilled at the closest production center. Sometimes, due to reasons such as stock availability, orders may be shipped internationally even if a fulfillment center exists within the same country.