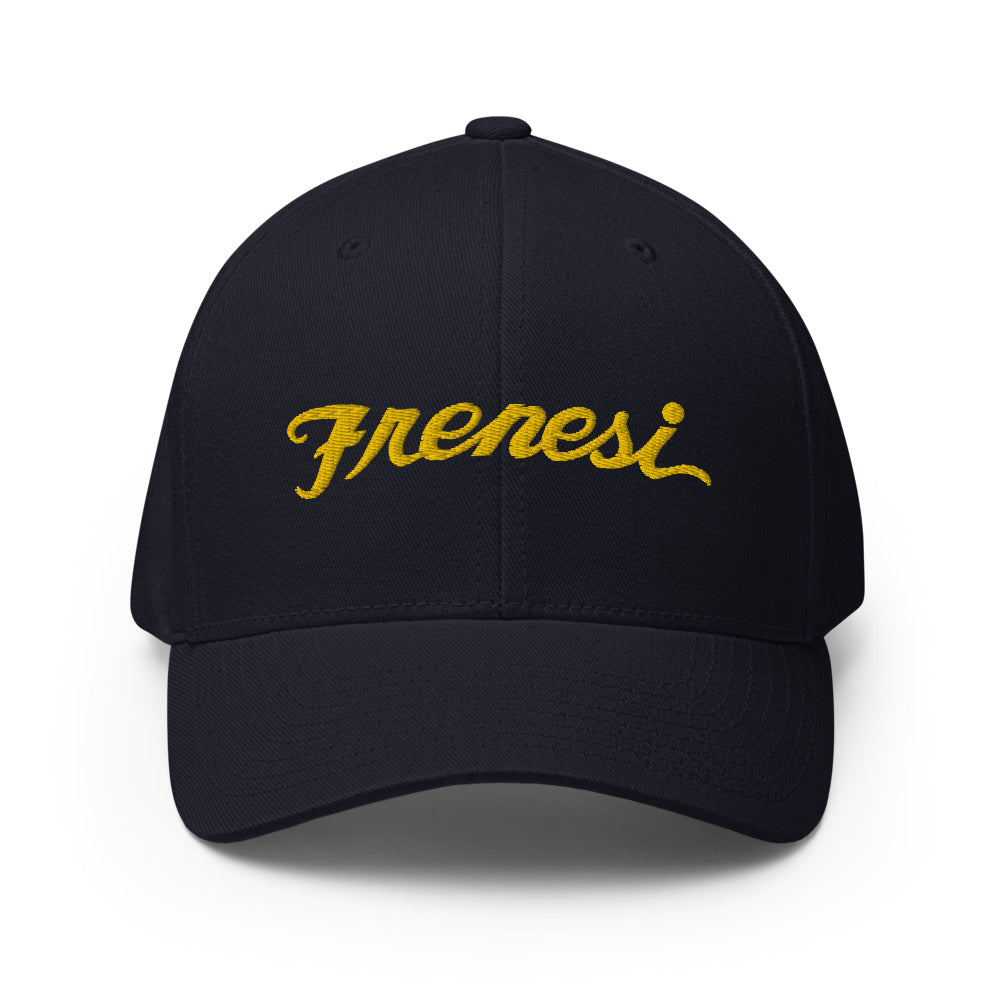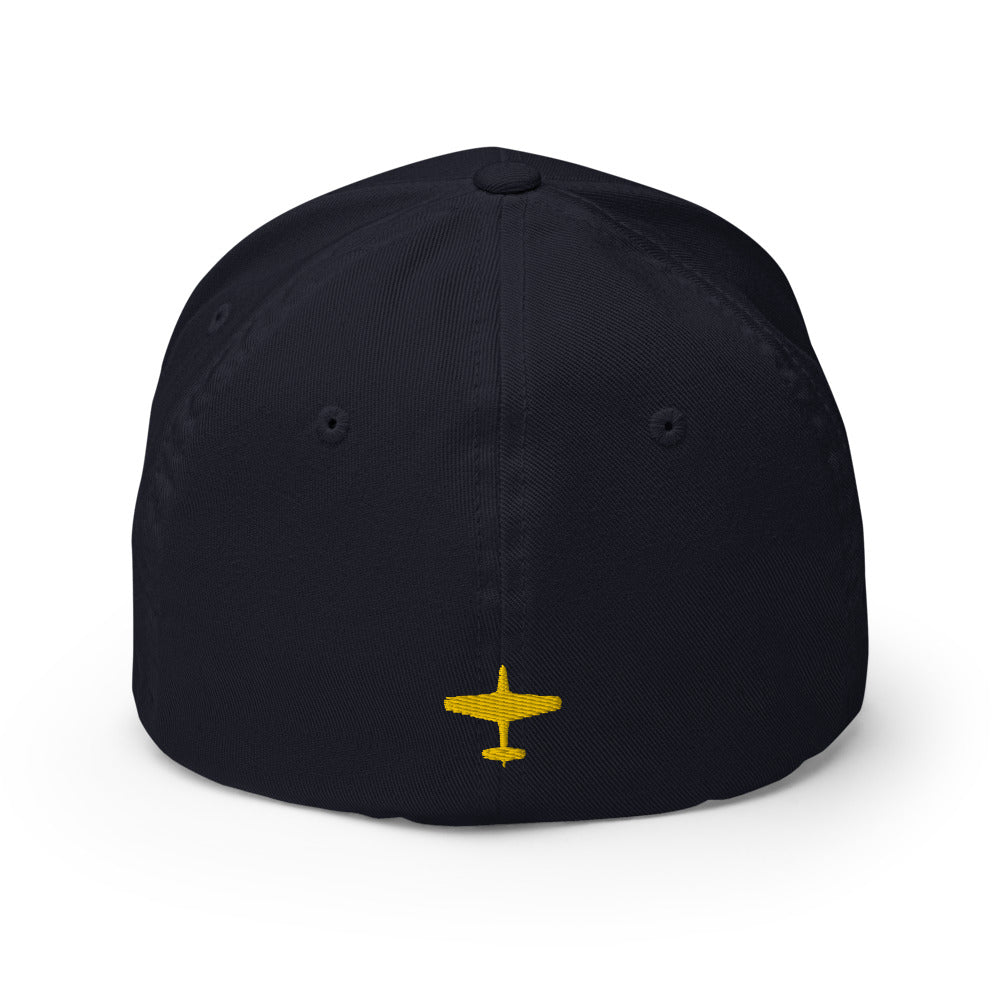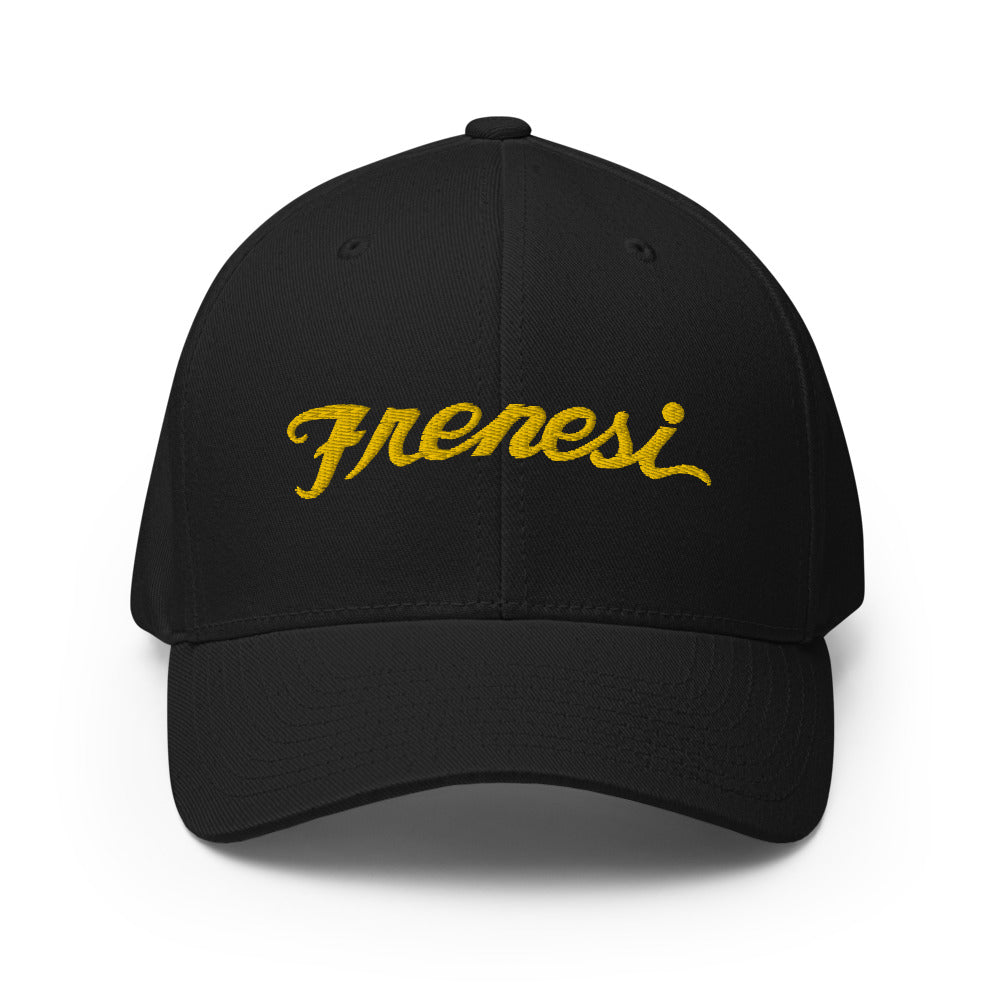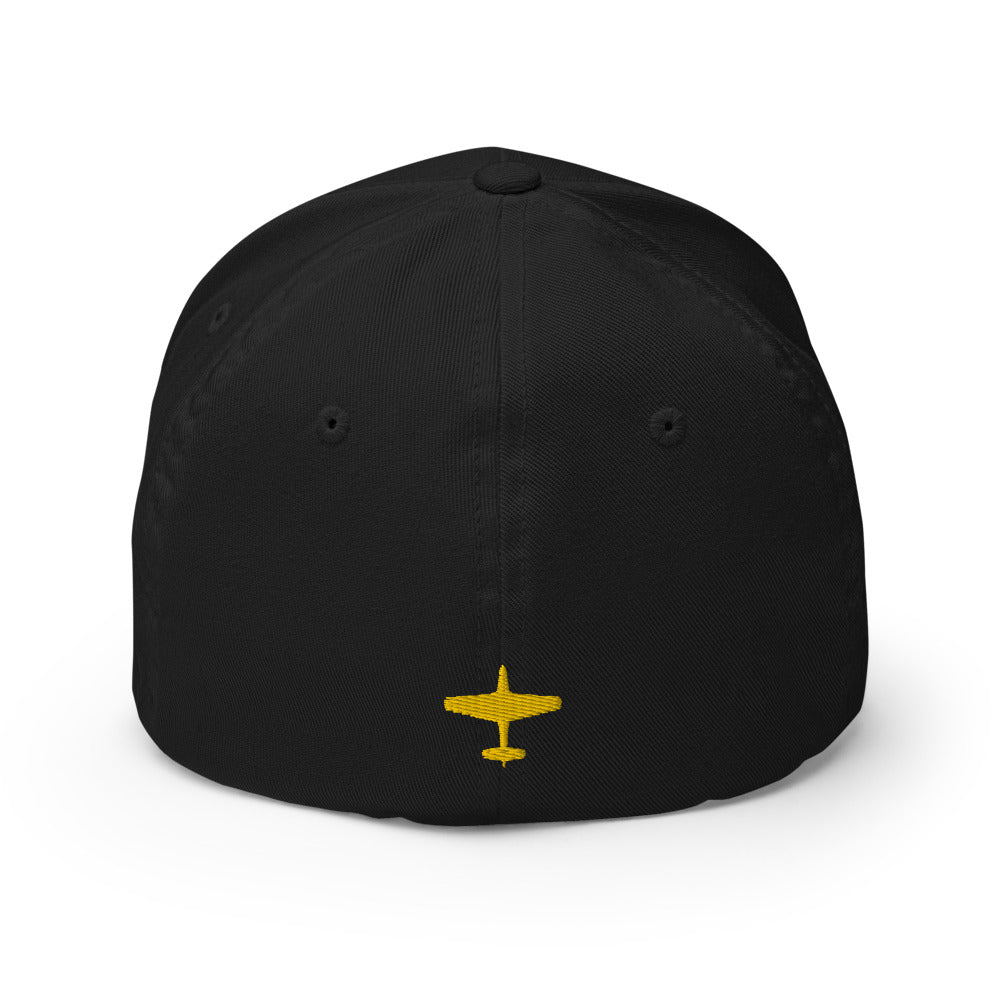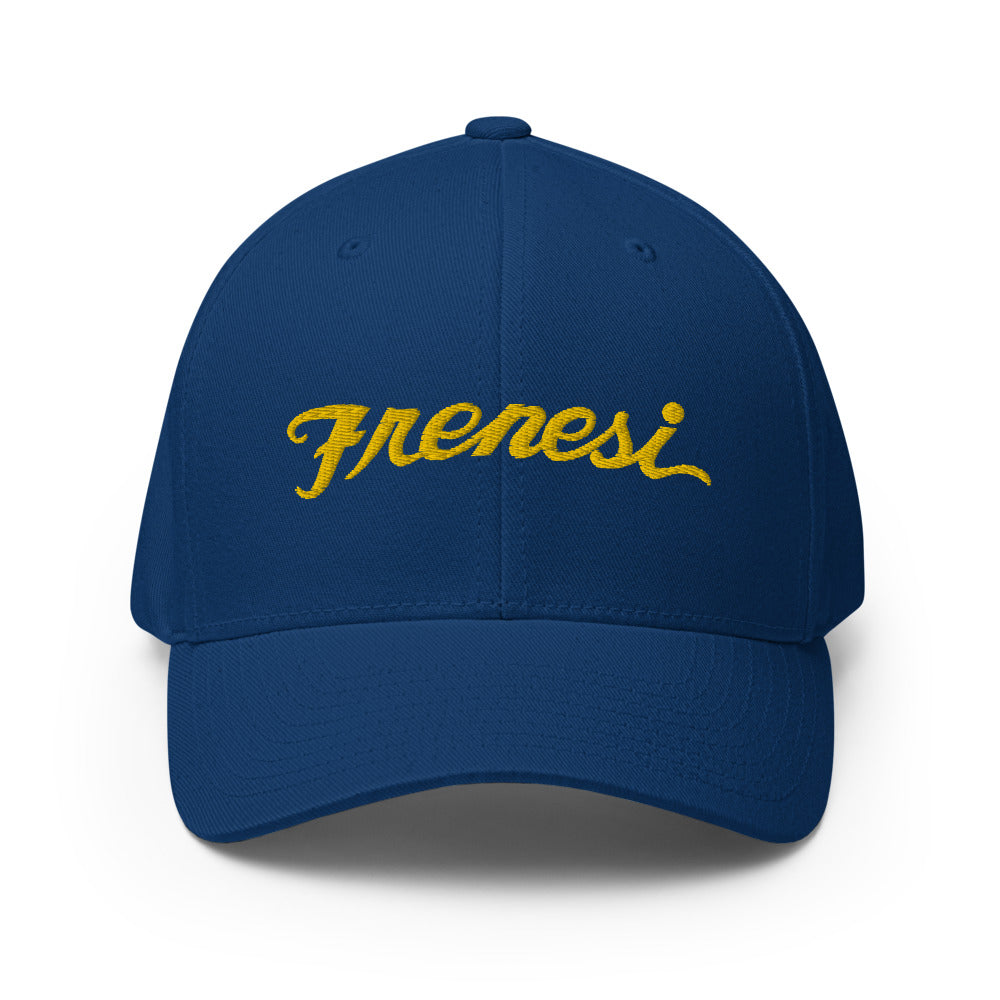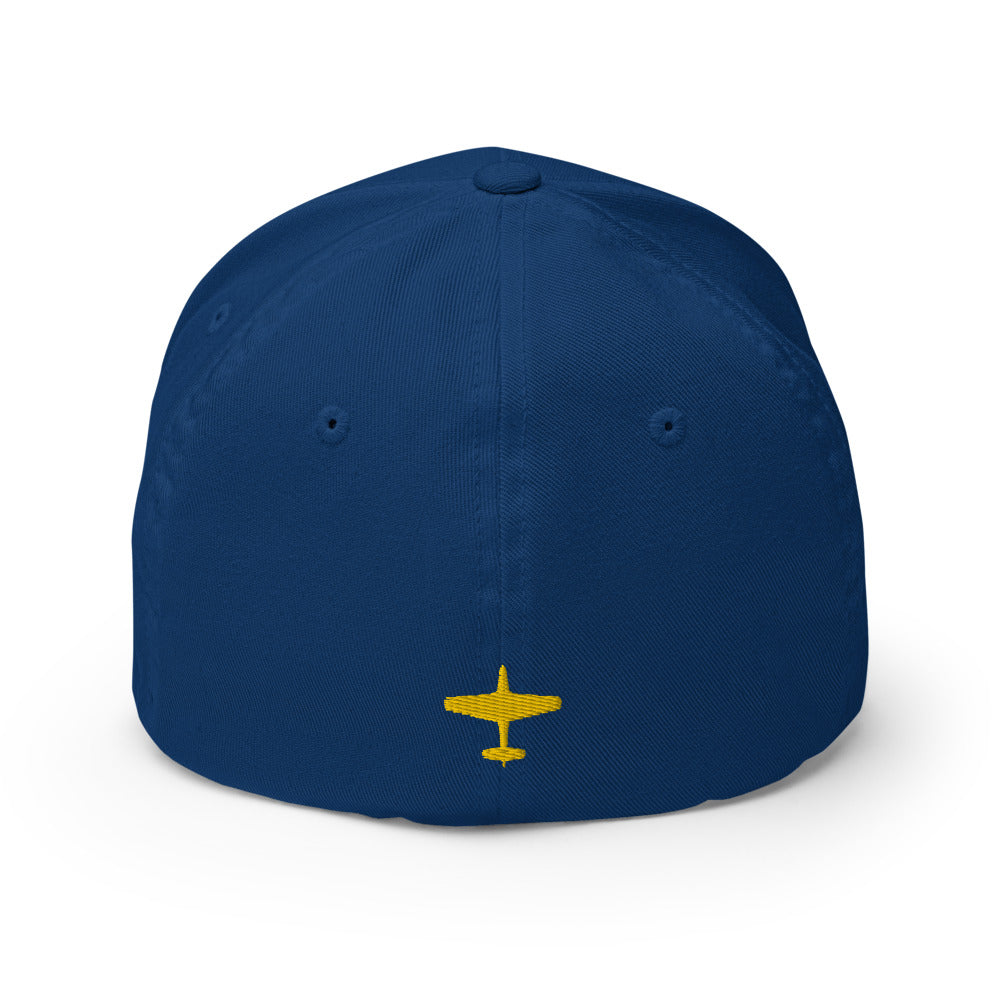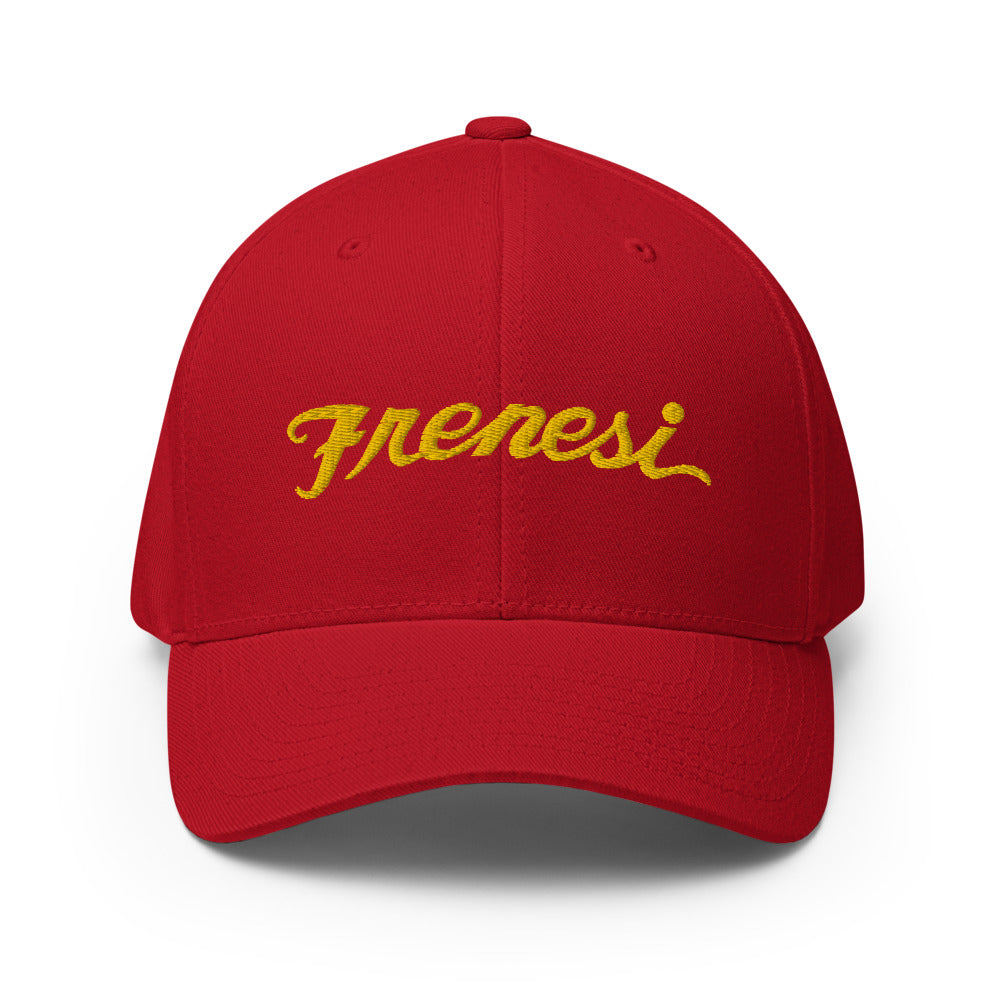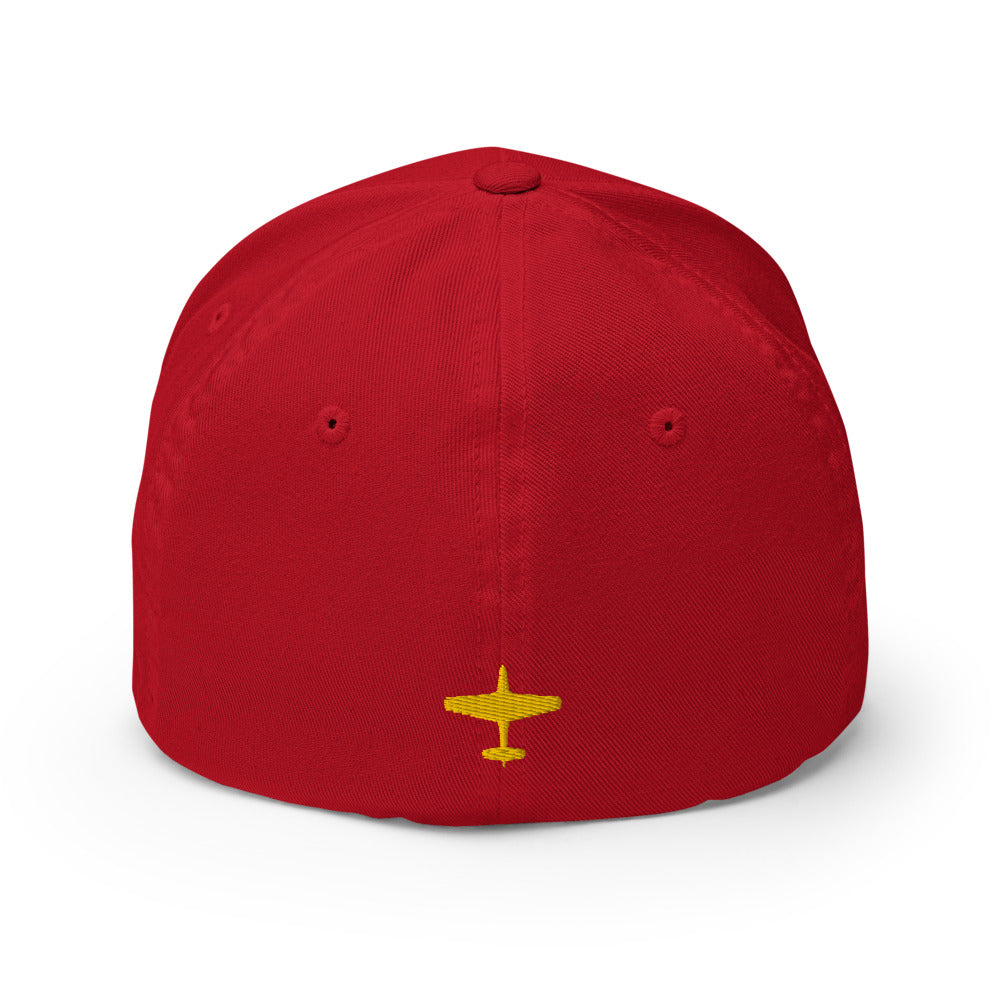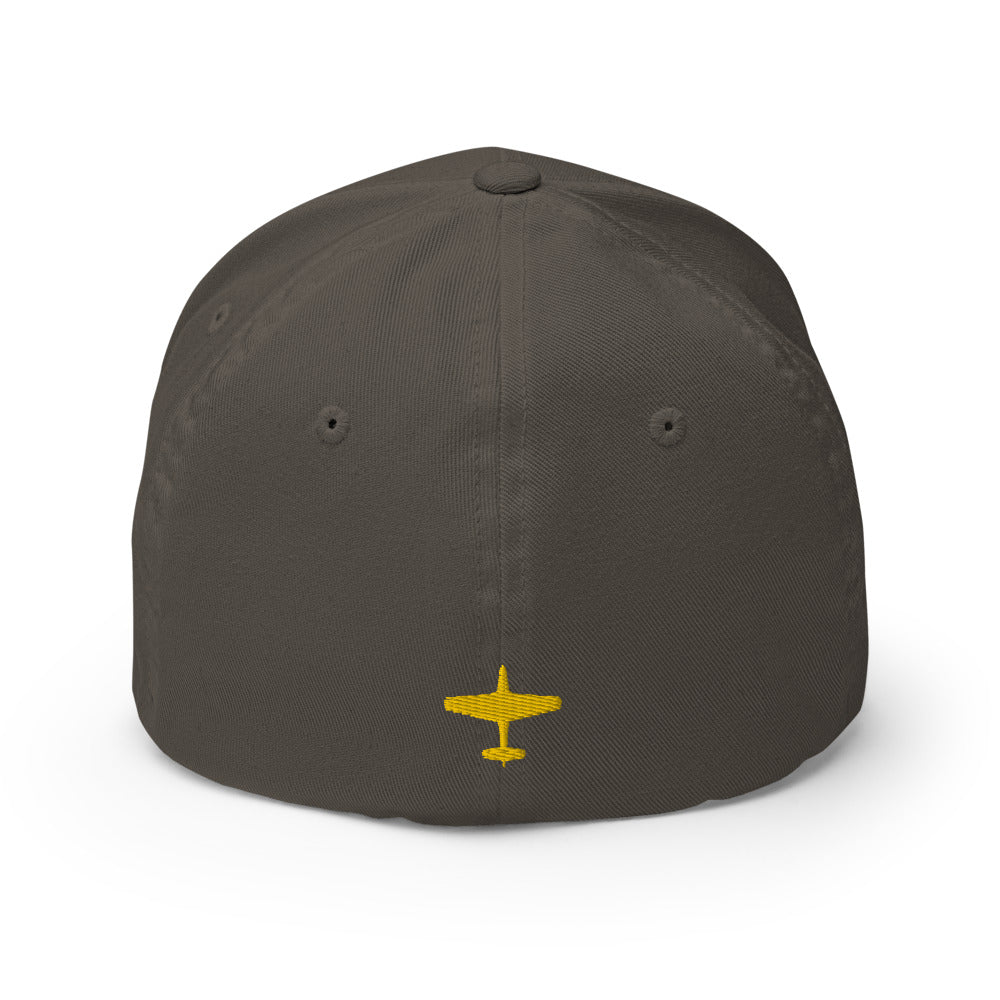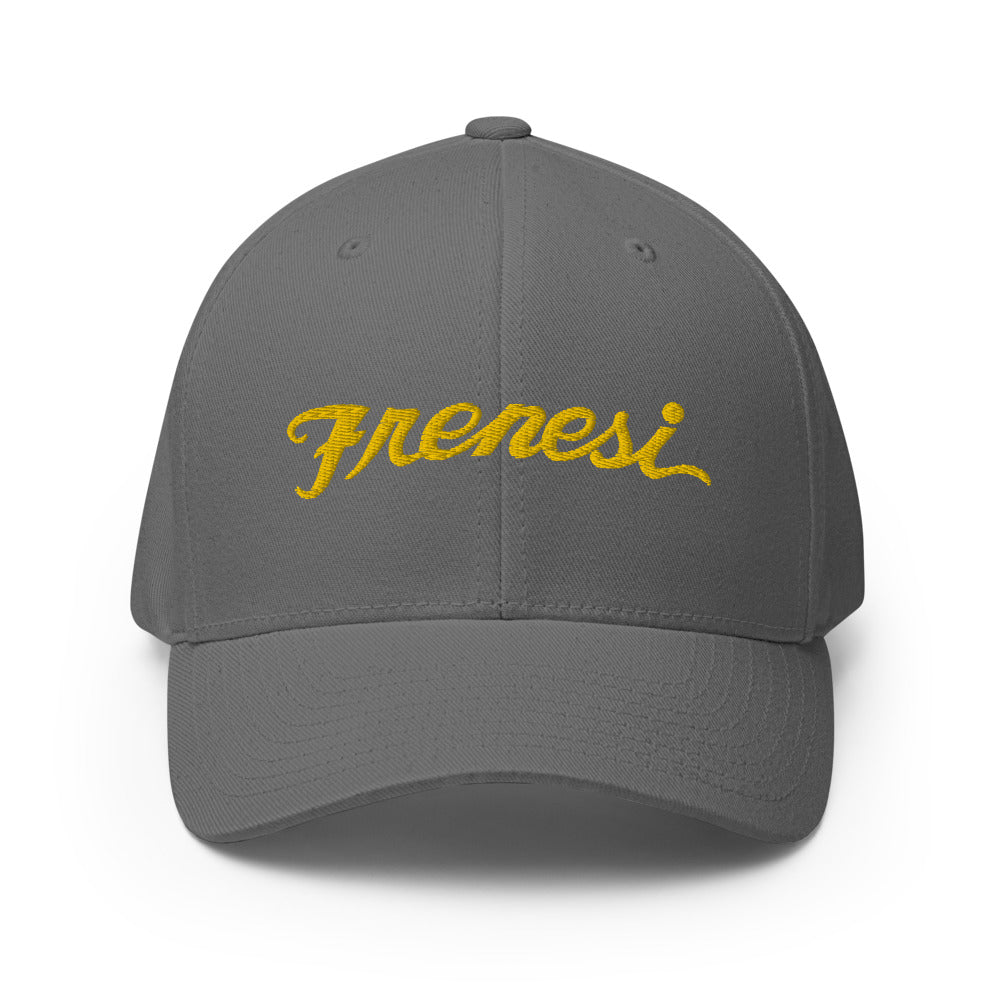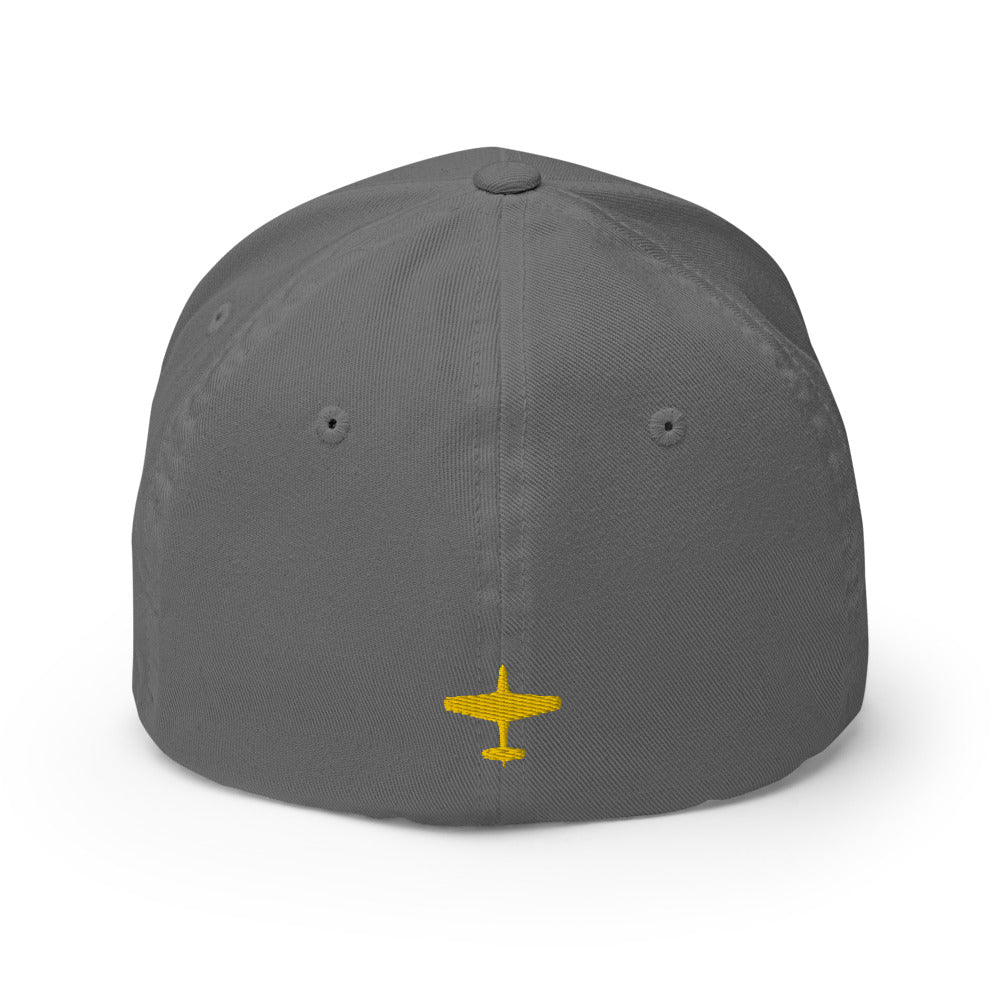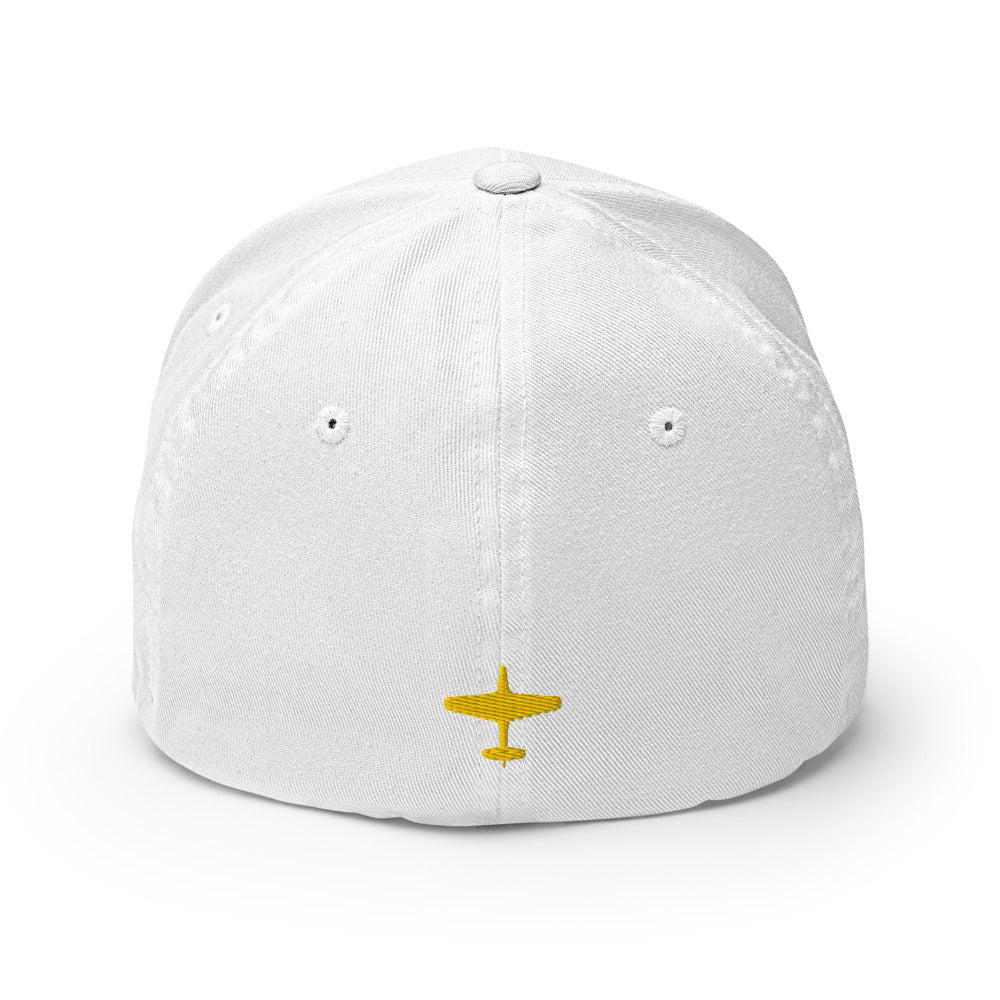 P-51 "Frenesi" Structured Twill Cap
---
Description:
Embark on a historical journey with our captivating warbird-themed caps! Every cap is meticulously crafted upon order, showcasing designs inspired by the extraordinary military aircraft and aviators of the past. Whether you're an avid warbird enthusiast, an air show aficionado, or just someone who appreciates aviation, our designs are guaranteed to infuse your everyday wardrobe with a blend of style and historical significance.
✈    Made to order.
✈    6 embroidered eyelets providing an ideal level of ventilation.
✈    Stretch band the perfect fit and absolute comfort.
✈    Stylish silver under-visor.
✈    Made from 63% polyester, 34% cotton, 3% spandex twill.
What Size Am I?
As hat sizing can vary between brands we always recommend doing a quick head measurement as outlined here. Once you have your measurement, simply use our size guides to find the most appropriate size based on that measurement.
If the thought of measuring your head seems too scientific for comfort, worry not. If you already have a hat that fits you well, take note of the sizing label and use it as a reference when making your order. As we mentioned before, it is important to note that sizing can differ among brands, so we can't guarantee this approach will ensure a flawless fit, but it will give you a rough estimate.
Production:
This product is made to order, with production beginning once your order has been received. We are, therefore, not able to cancel or amend an order once it has been placed. This includes changes to the shipping address, size, design, or any other specifications. Please review your order details carefully before finalizing your purchase.
Please allow 7-10 days from the date of order to receive your tracking details.
Please note there can be subtle variations in color and minor movement of the product during production that may cause a design element not to be the exact same color or in the exact position as it appears on the screen. More details can be found on our FAQ page.
By producing items on demand rather than in large quantities, we actively contribute to minimizing overproduction and waste. We genuinely appreciate your mindful purchasing choices, which support this more sustainable approach. Thank you for your understanding and support!
Depending on stock levels and the destination country for shipping, this product is embroidered in and shipped from either Australia, Canada, the United Kingdom, the United States, Latvia or Spain.
Original blank products sourced from Vietnam or Bangladesh.