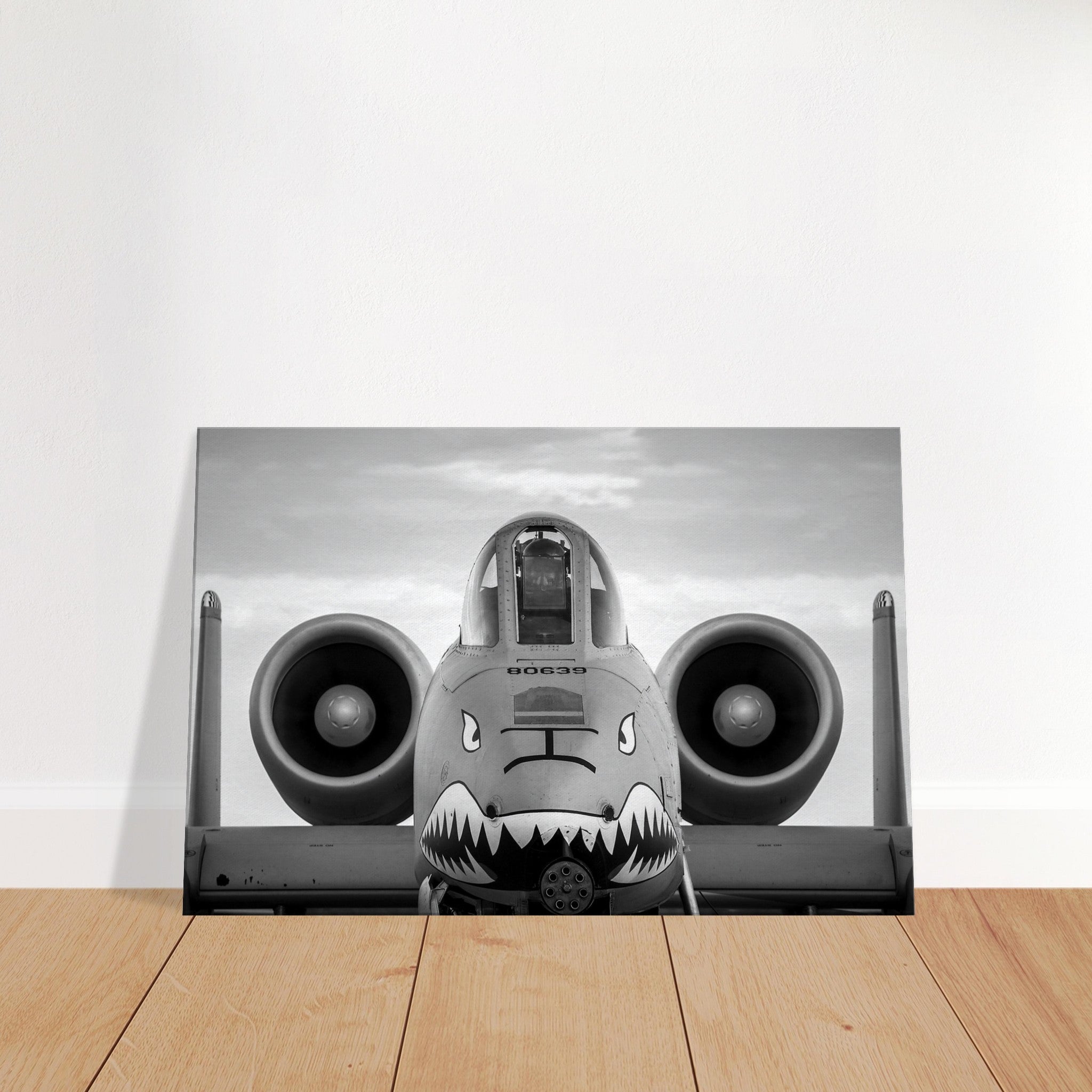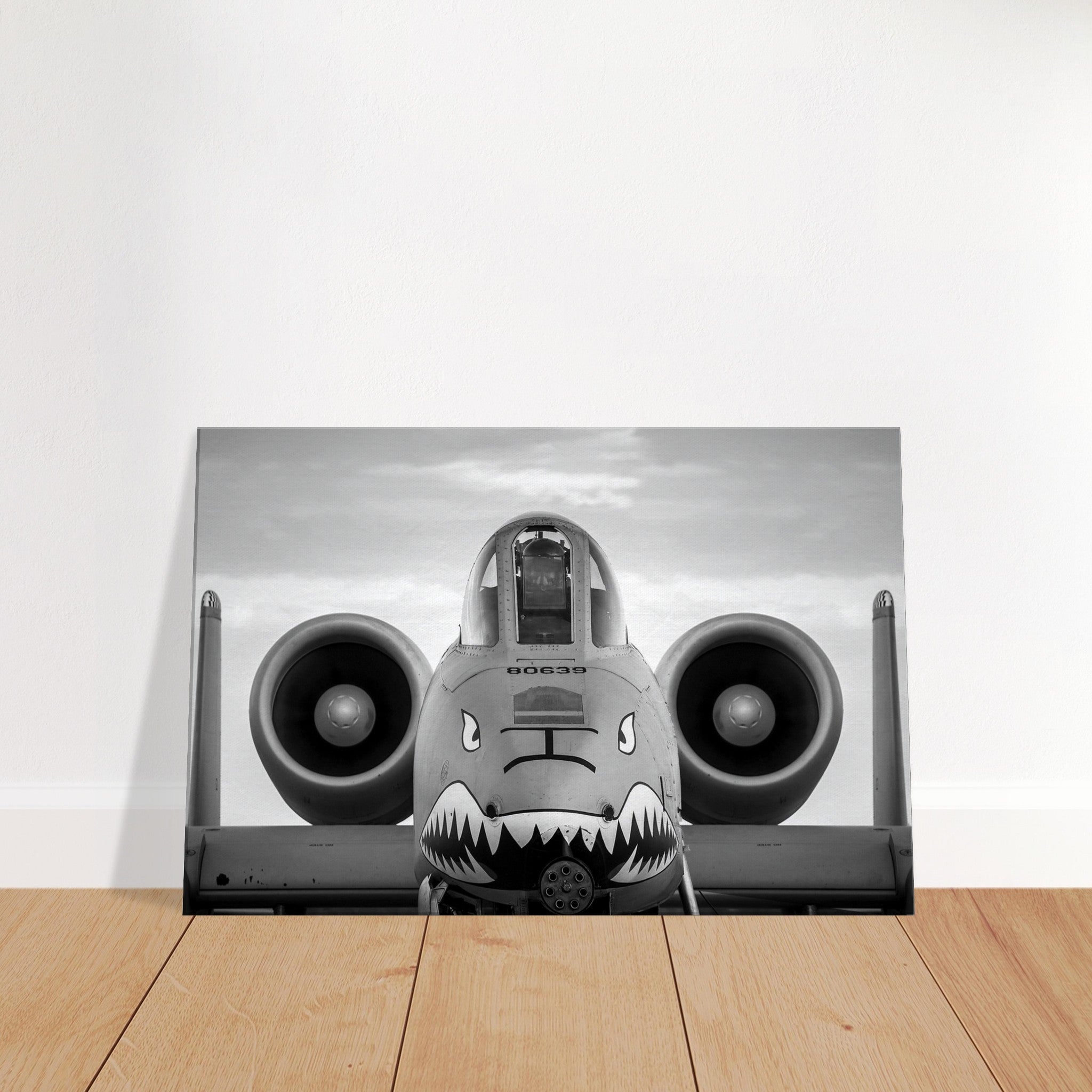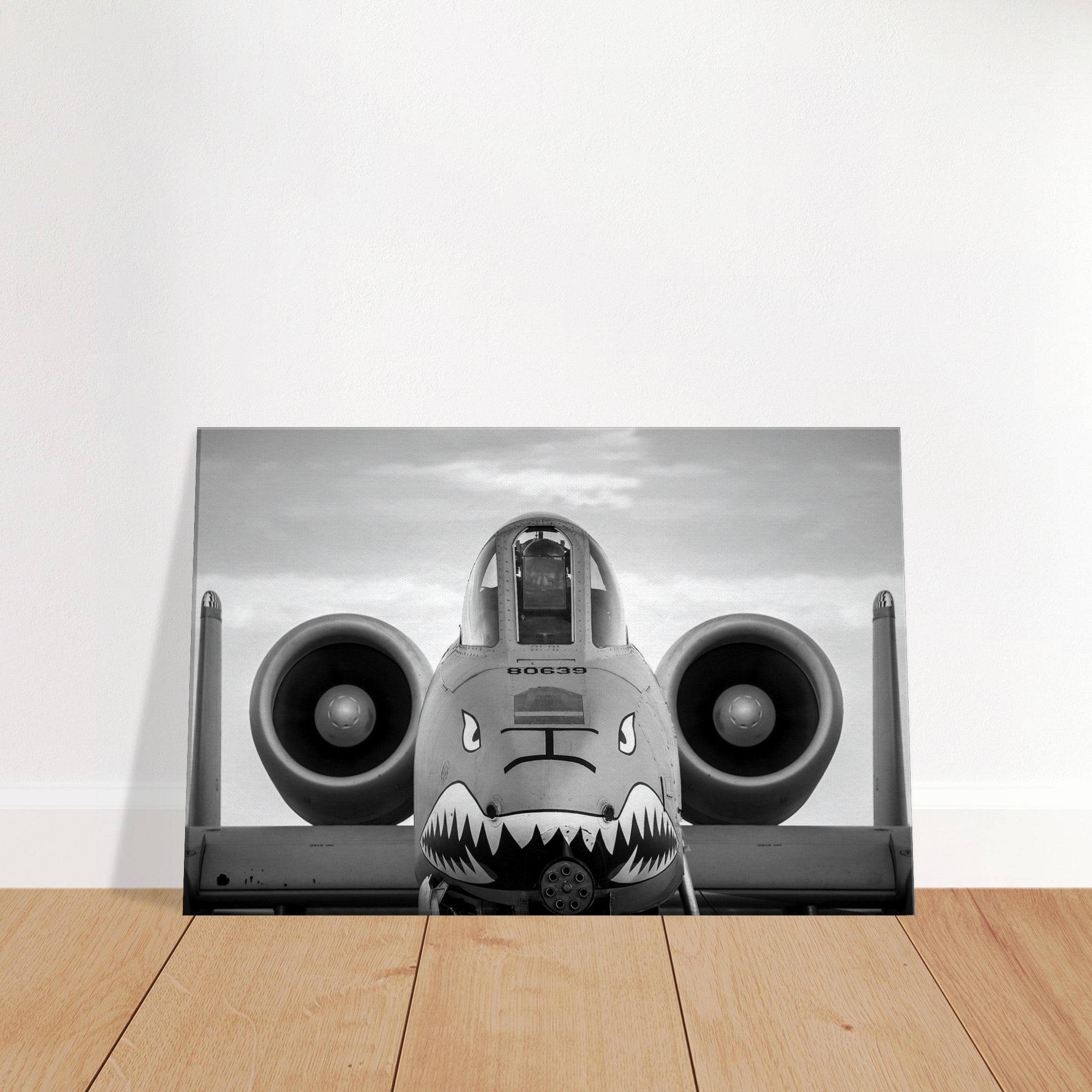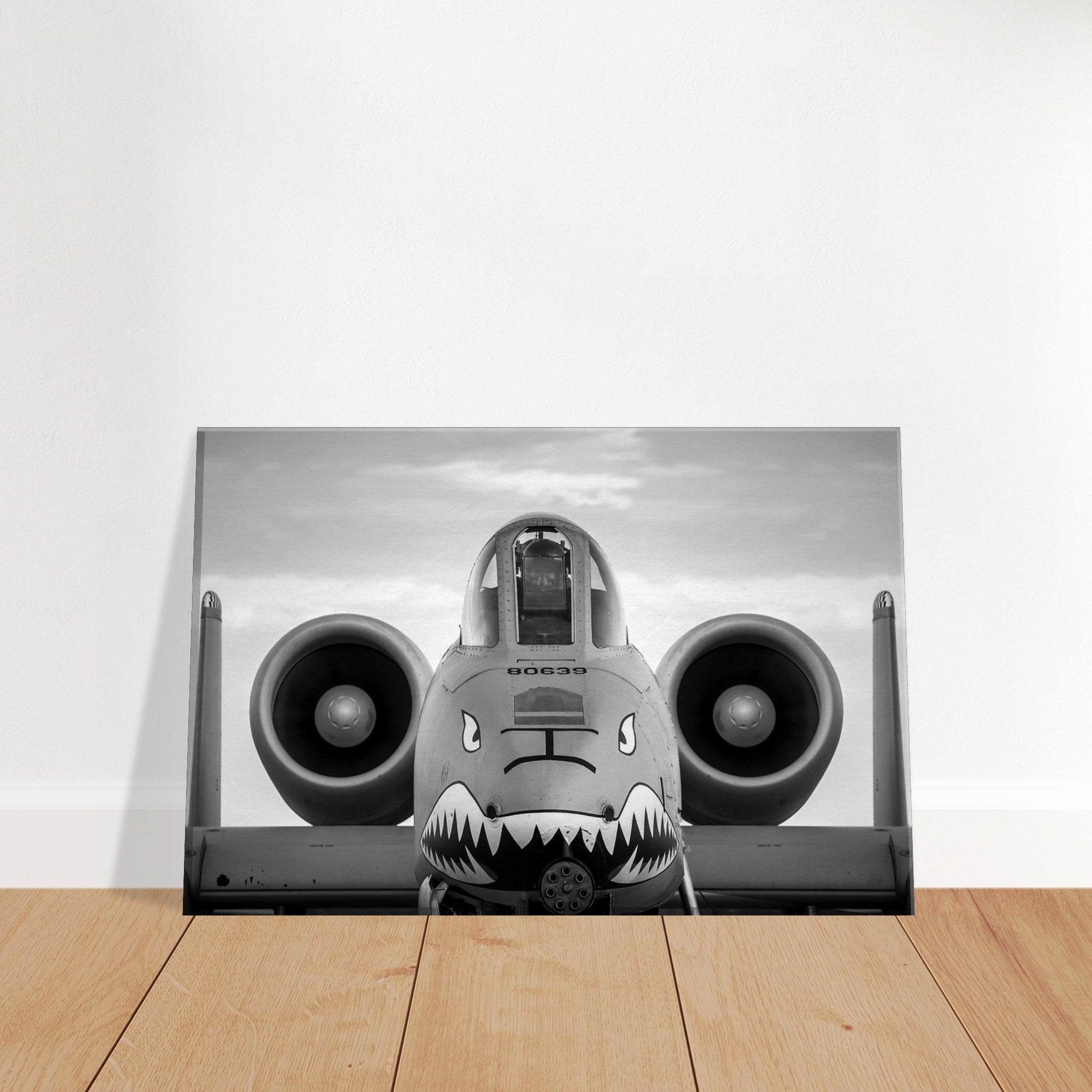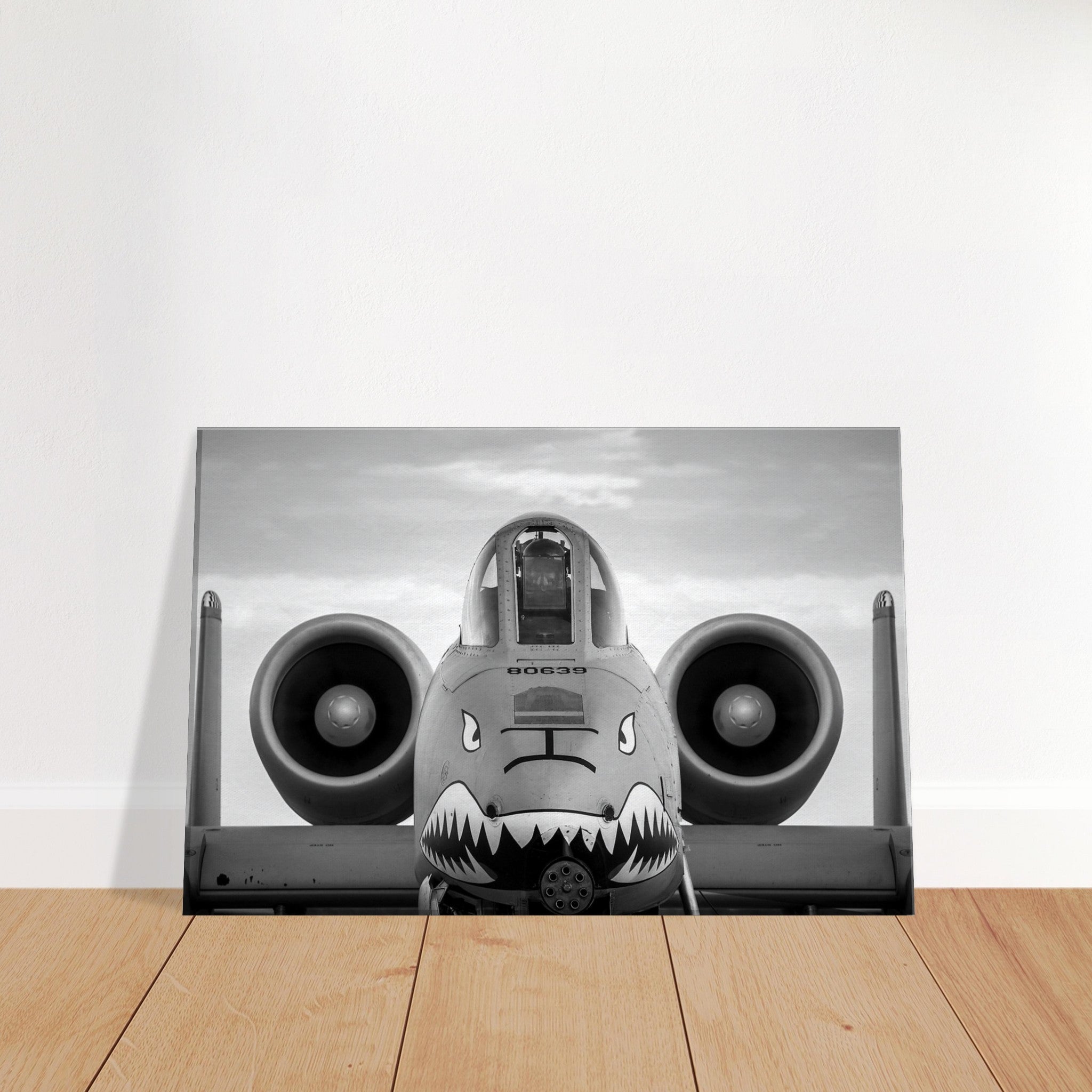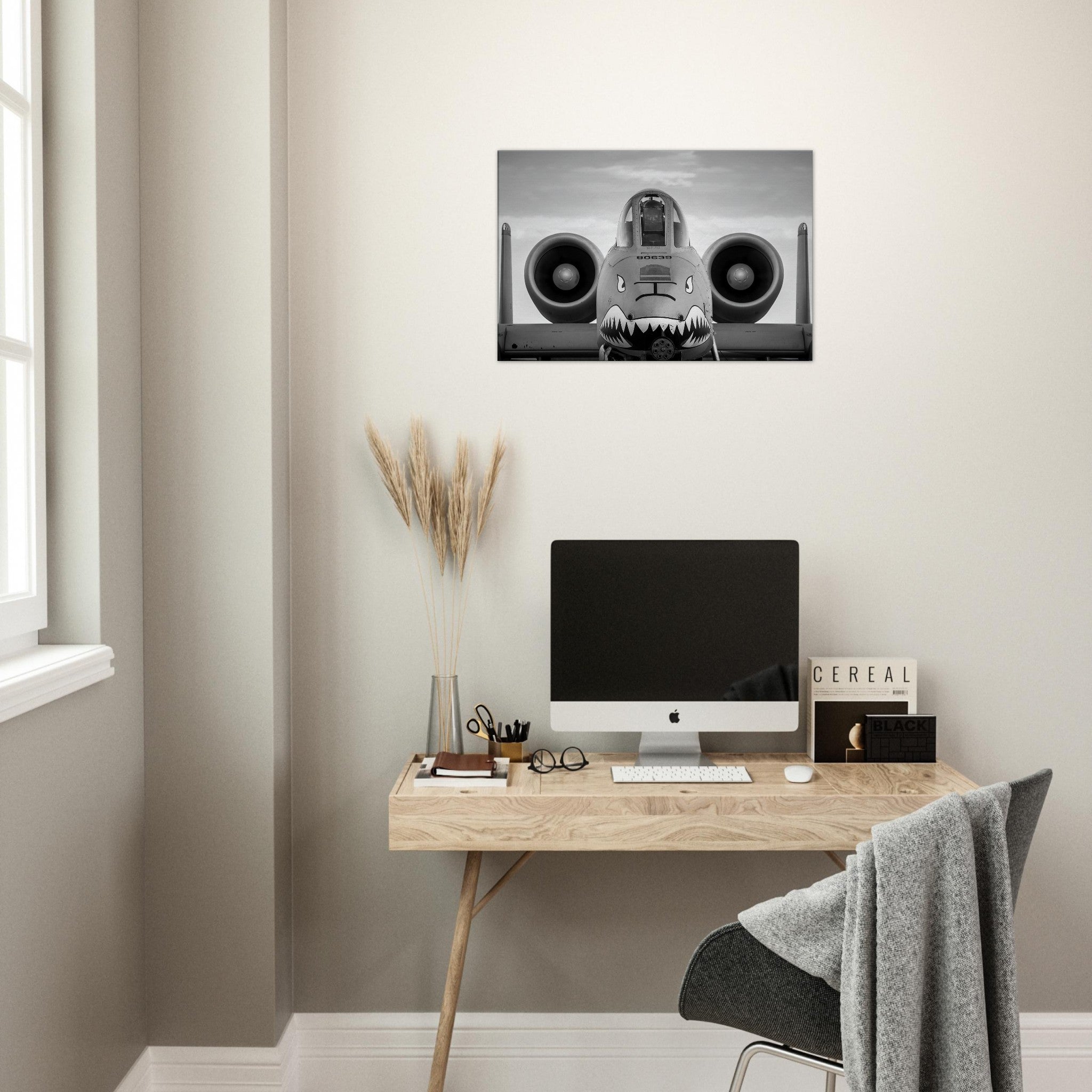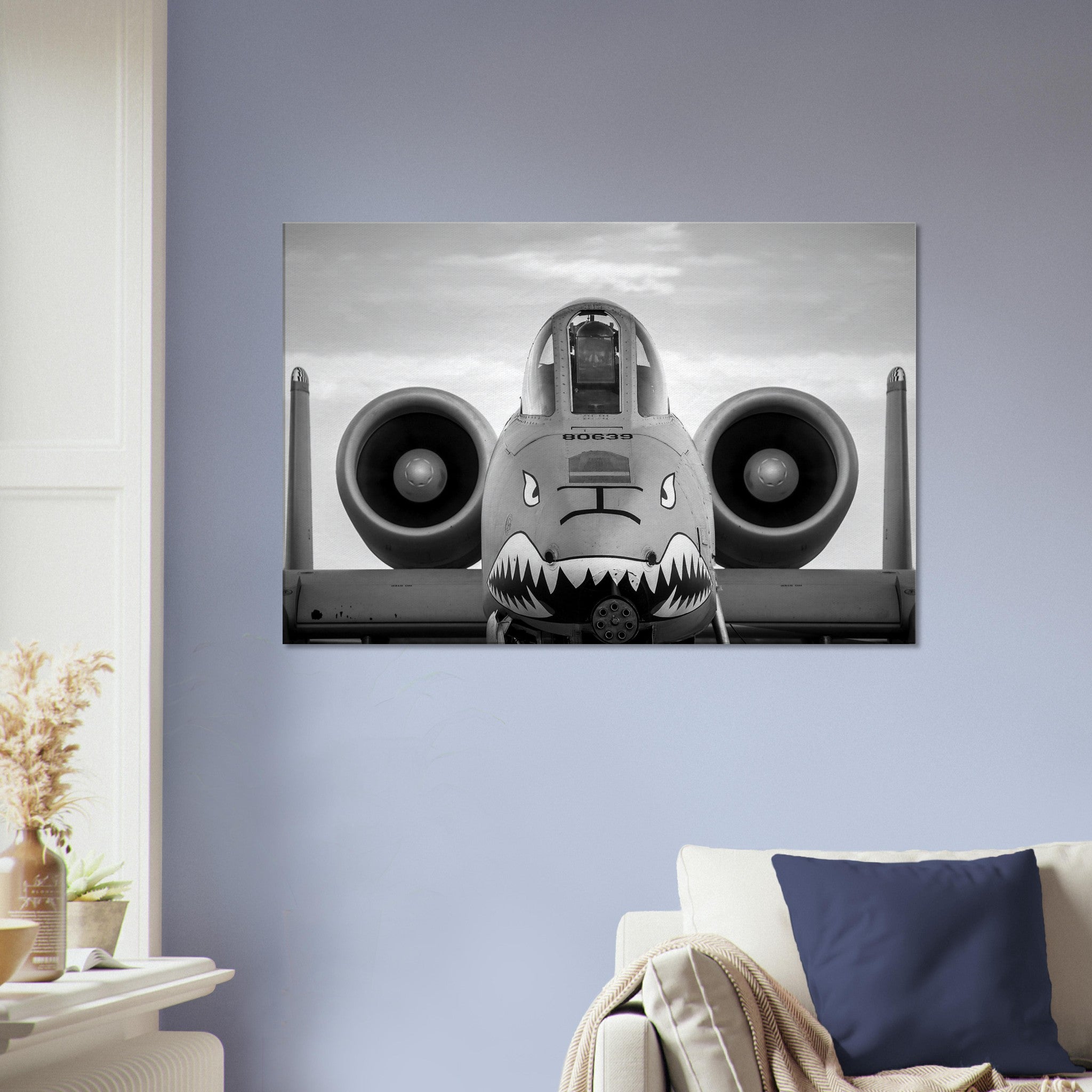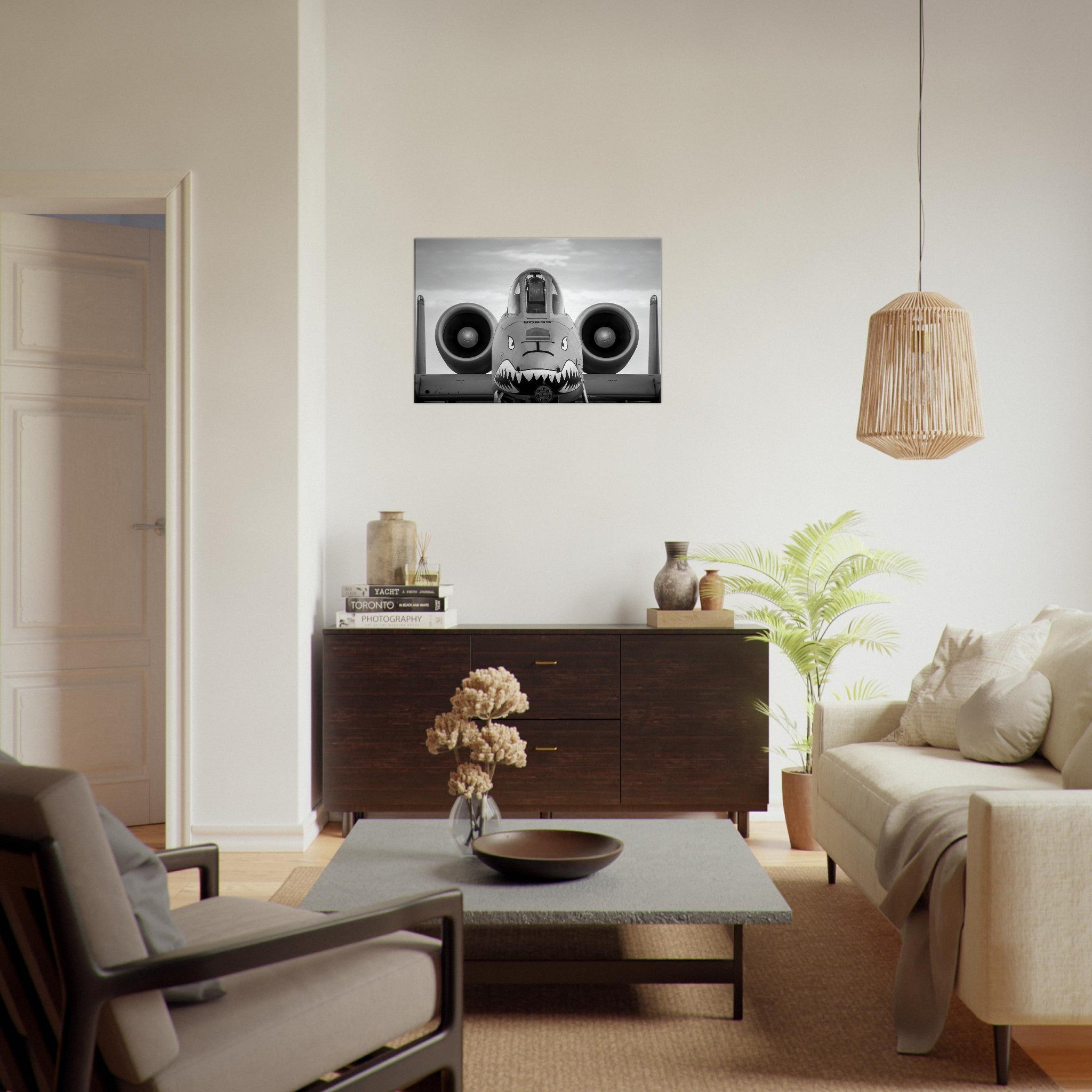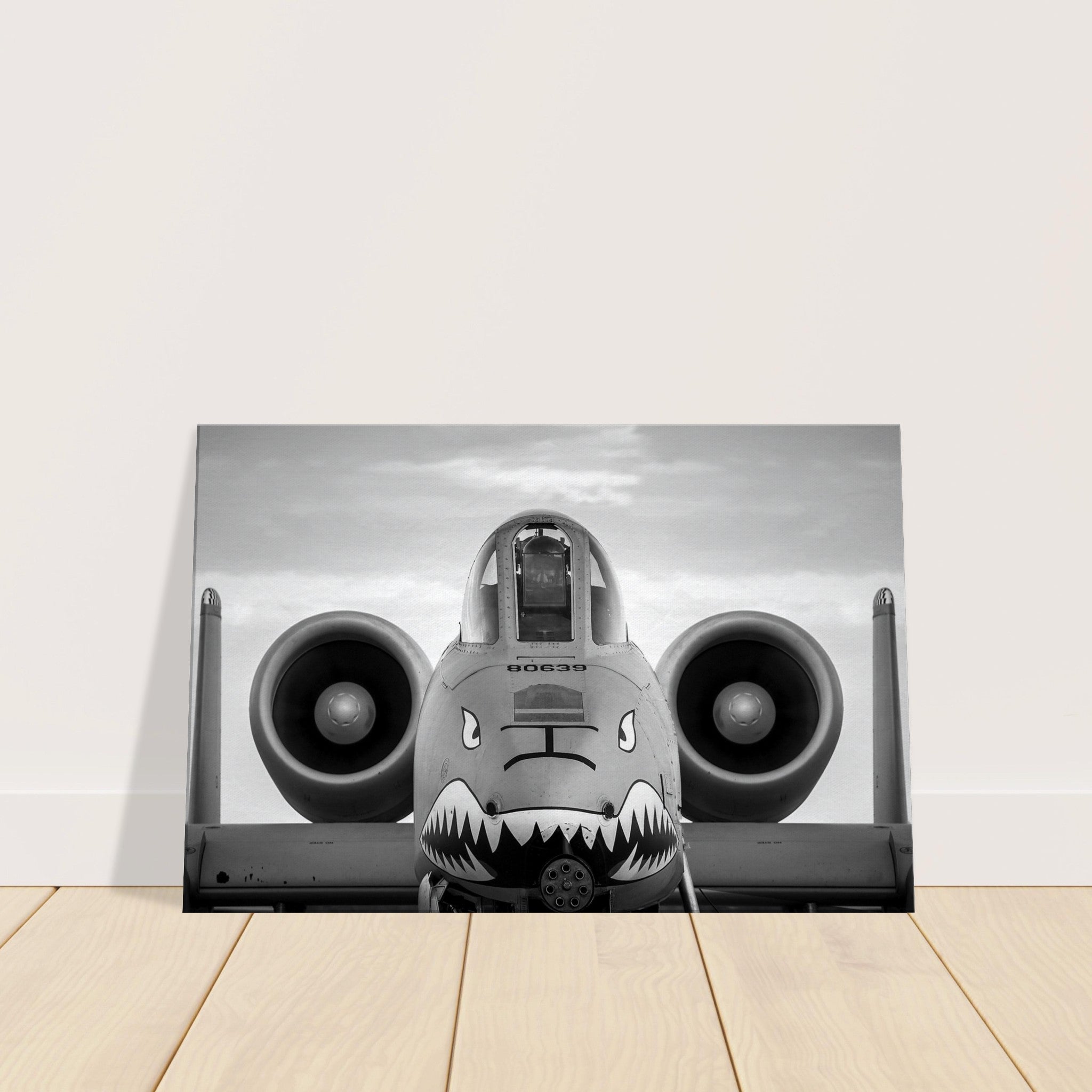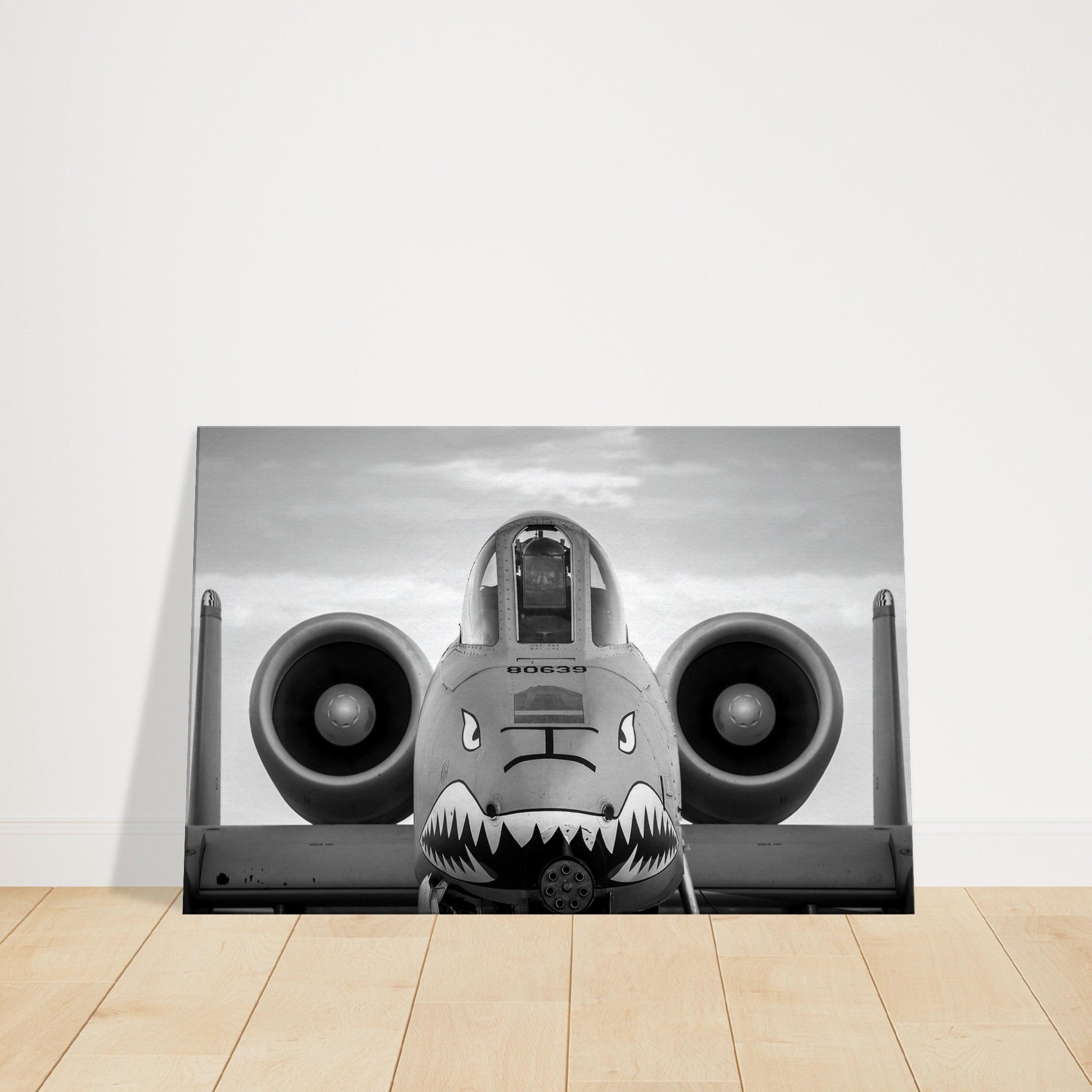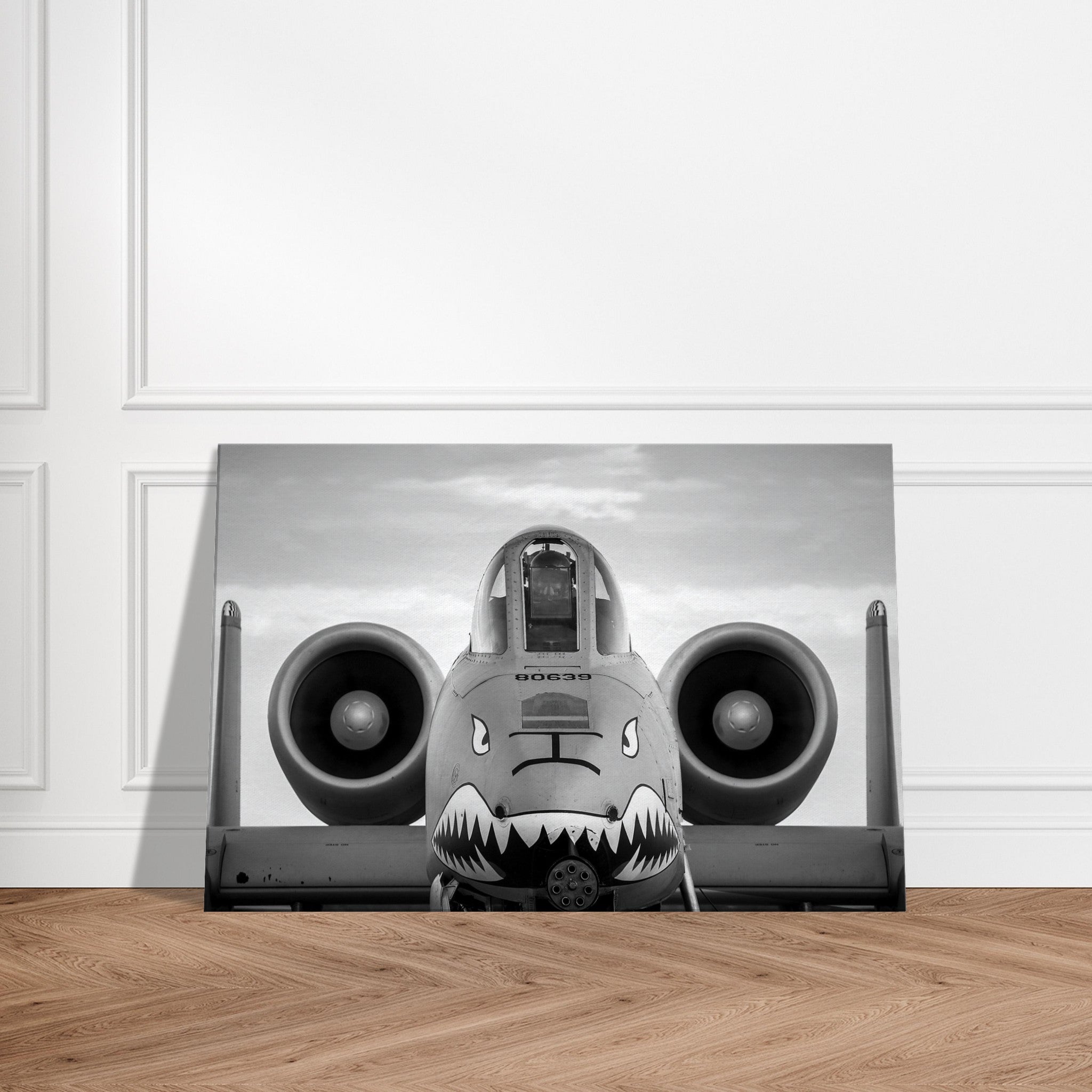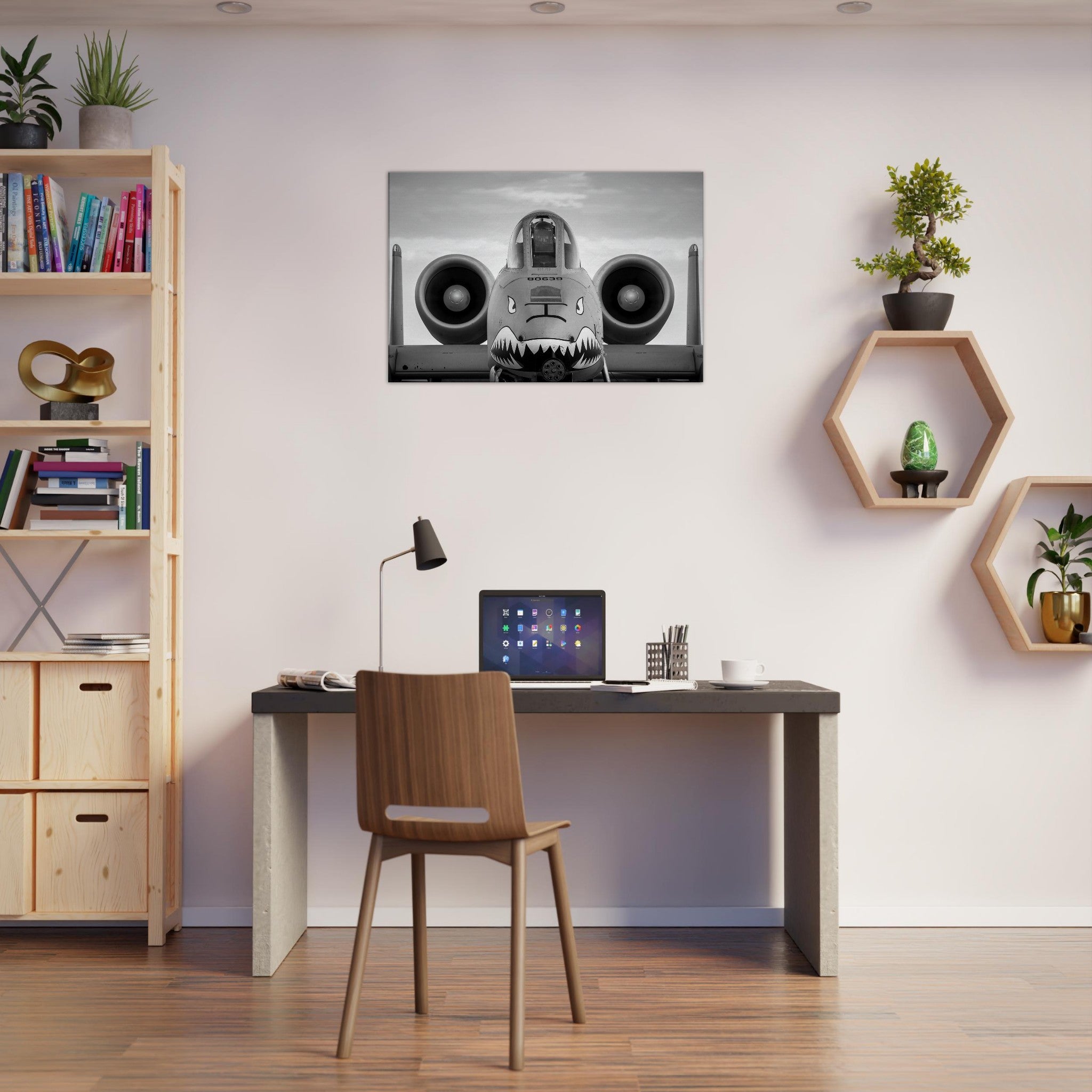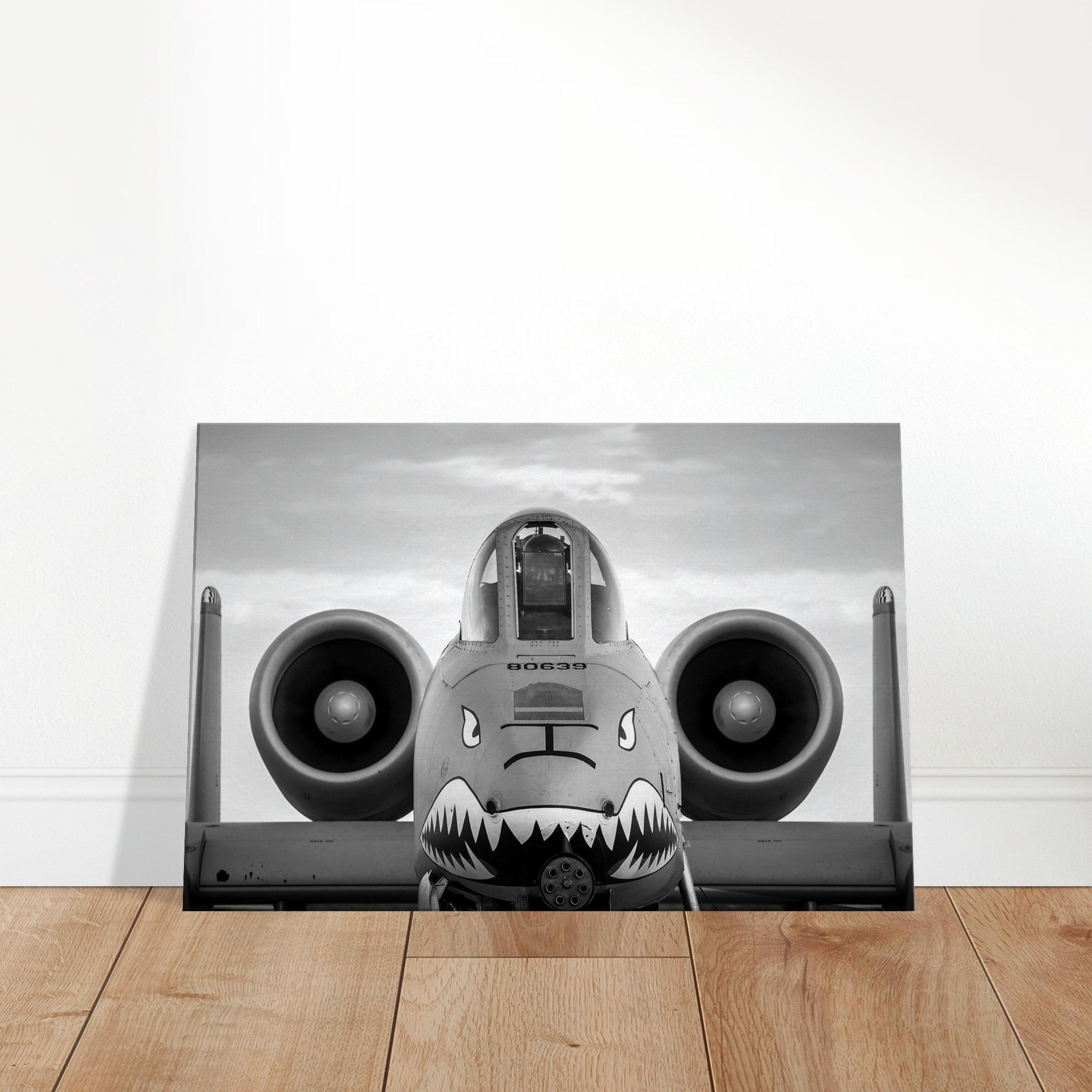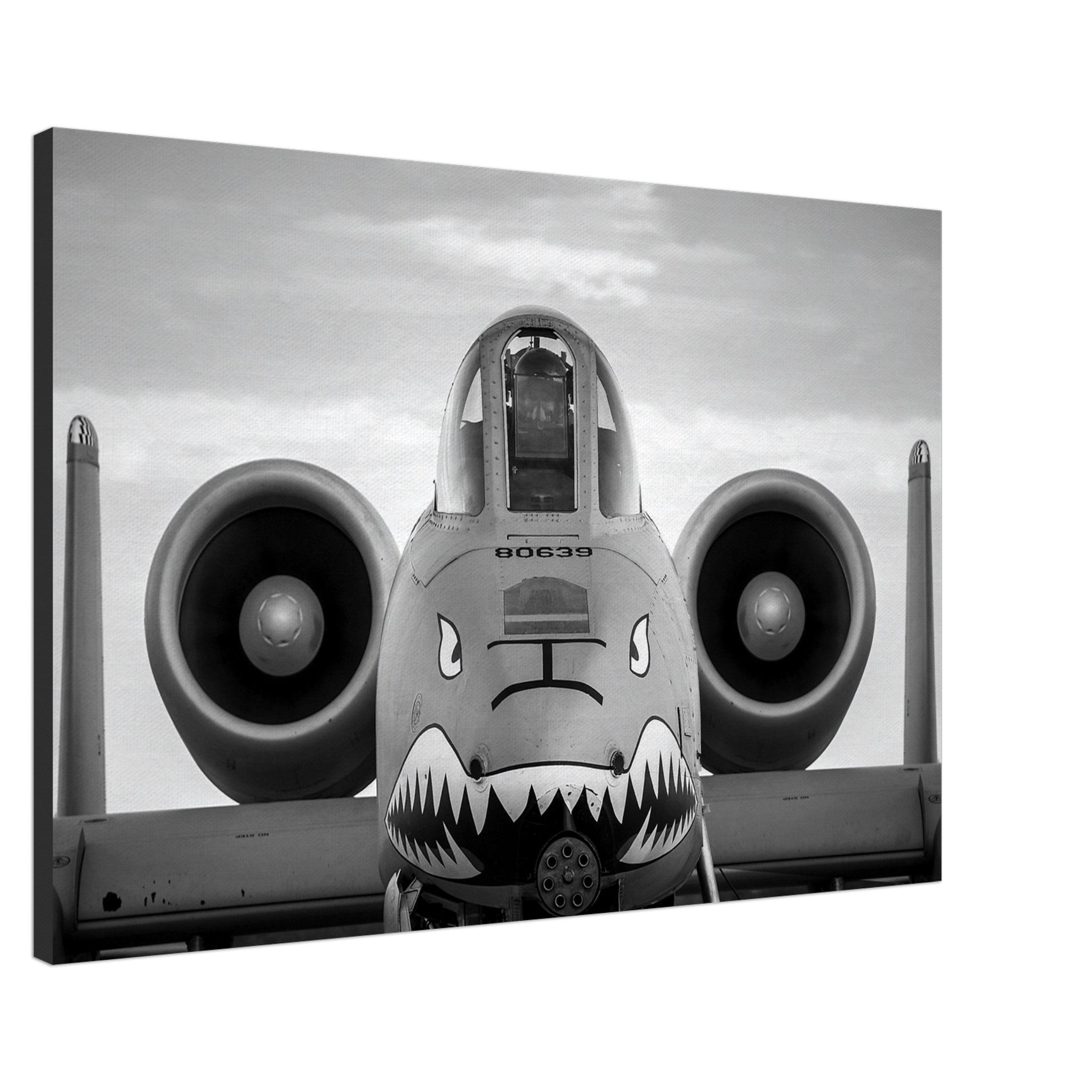 A-10 Up Close on Canvas
---
Introducing our captivating, mounted canvas wall prints showcasing iconic historical aircraft. Crafted exclusively for the warbird and aviation enthusiast, these prints immerse you in the rich legacy of aviation history. Each print is a tribute to the pioneers of the skies and is masterfully designed to bring legendary aircraft to life on your walls, capturing the essence and grandeur of these iconic machines.  


✈    Made from responsibly sourced wood for stretcher bars, mainly FSC-certified wood, to make our canvas prints, ensuring a long-lasting and high-quality product.

✈    The canvas substrate is made from a coated fabric being a blend of cotton and polyester, giving you a sturdy and durable product.

✈    Included hanging kit for easy installation. Please note that the style of the included hanging kit may vary depending on the country of fulfillment.

✈    To ensure no damage during transportation, we ship our canvas prints in protective packaging and strong boxes.

✈    Sizes may vary slightly by region. For the US and Canada, the measurement is in inches, while for the rest of the world, it is in centimeters.

✈    This product is printed and shipped on demand.
This product is made to order, with production beginning once your order has been received. We are, therefore, not able to cancel or amend an order once it has been placed. This includes changes to the shipping address, size, design, or any other specifications. Please review your order details carefully before finalizing your purchase.

Please allow 2-3 business days from the date of order to receive your tracking details.

Please note there can be subtle variations in color and minor movement of the product during production that may cause a design element not to be the exact same color or in the exact position as it appears onscreen.
More details can be found on our FAQ page.

By producing items on demand rather than in large quantities, we actively contribute to minimizing overproduction and waste. We genuinely appreciate your mindful purchasing choices, which support this more sustainable approach. Thank you for your understanding and support!

This product is fulfilled in Australia, Canada, Denmark, France, Germany, Italy, Ireland, Mexico, the Netherlands, New Zealand, Singapore, Spain, the United Kingdom, and the United States.

The fulfillment country for each order is selected by our routing algorithm at the time of ordering.  In most cases, products are fulfilled at the closest production center. Sometimes, due to reasons such as stock availability, orders may be shipped internationally even if a fulfillment center exists within the same country.